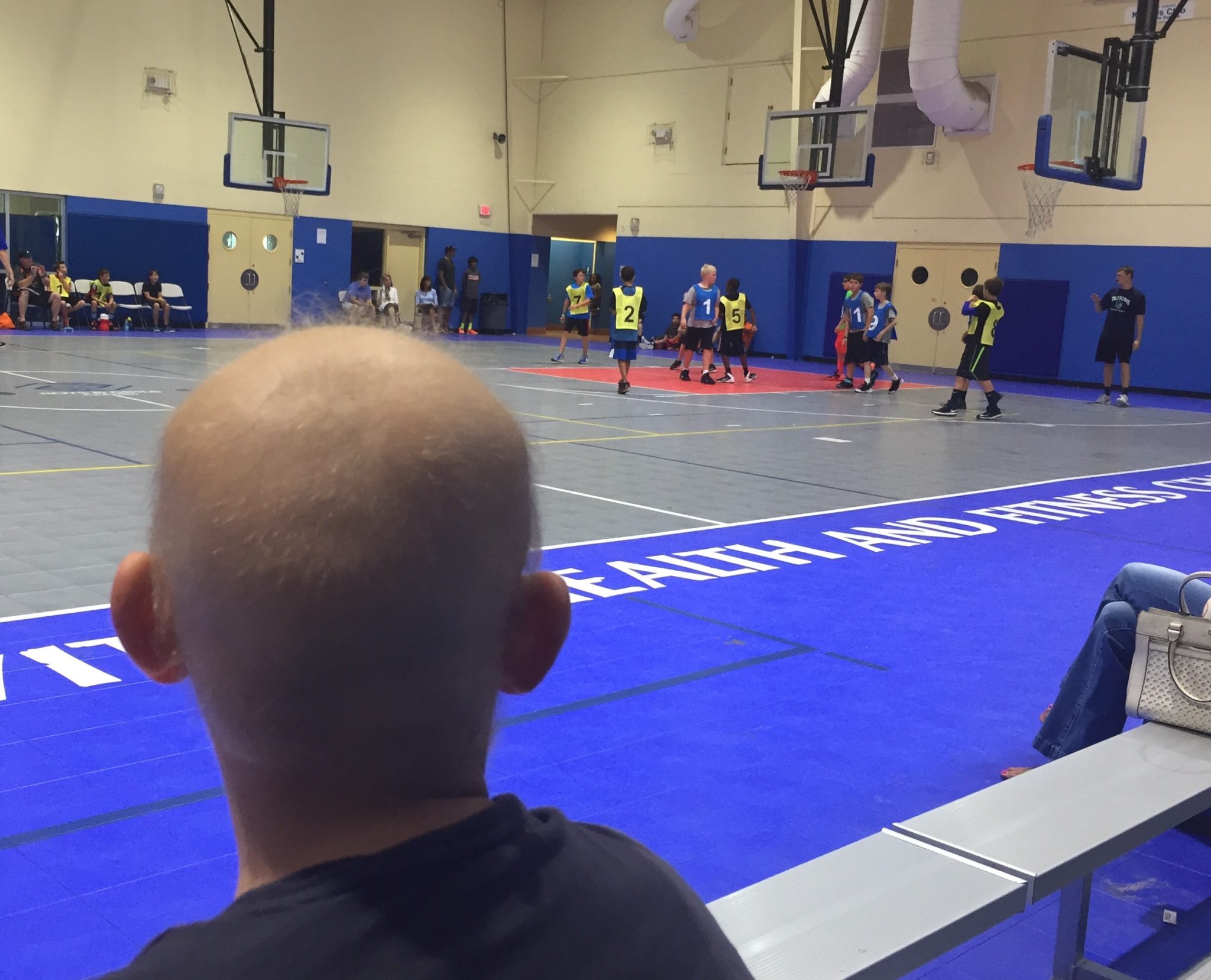 It was a happy Saturday. I caught up on much needed sleep this morning, and the boys were excited to wake up early and play video games with Daddy.
Benji is 100% better. It truly was a 24 hour stomach bug. When the neighbors came over and invited him and Banyan to come to their grandmother's pool, he was so excited I thought his cheeks would burst from smiling. I was happy to let them go and immerse their bodies in water.
We picked the boys up after a couple of hours with their friends and went to Banyan's first basketball game of the season. His team lost soundly, but we had a great time cheering him on. Banyan puts his great big heart into every play. He had some big steals and played solid defense. Benji felt strong in his body today. He ran laps around the gym at any excuse, refilling his water bottle or running to bring Banyan a drink. His smile filled the entire gymnasium. He was happy to feel well again.
The boys finished the day watching football with Michael, and I did my meal planning and grocery shopping, since I won't be able to make my usual Sunday rounds. Instead we'll be on the field at the Trop, watching the Rays take batting practice, and hopefully getting an autograph or two. Everyone is totally excited.