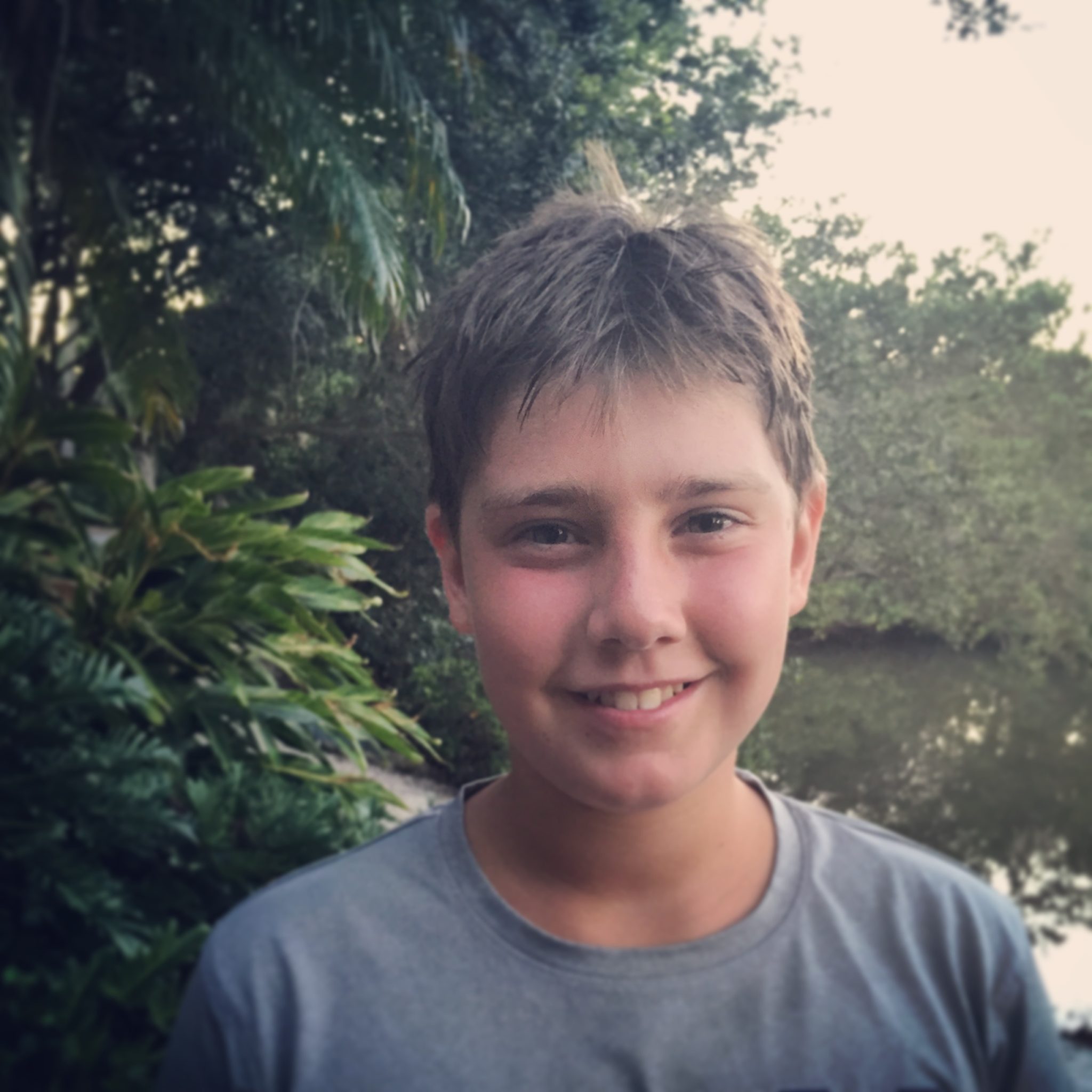 Today is Banyan's birthday.
It was a very full day, and I am pleasantly exhausted. The festivities included homemade cinnamon rolls, a trip for five to the trampoline park, a low country boil, and family gifts.
I am reflecting on the attitude with which Banyan tackled the first day of eleven. He was so kind, so responsible, so thoughtful, so mature. He was thankful. He was helpful. He looked out for his friends. When Benji apologized for breaking a brand new birthday toy, Banyan accepted, said that we all make mistakes, and declined his offer to do extra chores to buy a new one. When Banyan opened his long awaited gift of basketball and football cards, he let Benji hand him the names, one by one. These are small things. But they are huge things.
The trampoline park is a place both boys have been begging to go to for so long. We have avoided it during periods of neutropenia, or of low platelets. But this sweet no-treatment week that happens to include Banyan's birthday was the perfect time to go. I watched Benjamin pushing himself to the limit, sweating buckets and red-faced, and having the time of his life. I sat on the balance of feeling worried at his possible overexertion, and feeling grateful that he was using his body and feeling so good. In the end, of course, he regulated himself. He drank two full bottles of water and sat and rested when he needed to. He was so happy.
Eleven years ago tonight, I became a mother. Sometimes the daily mechanics of mothering prevents me (and protects me) from sinking into the depth of what this experience truly feels like. But in the moments when I allow it, when I embrace the full spectrum of raw emotions that comes with this motherhood, after the memories and the tears and the laughter are over, what I am left with is pure, rapturous awe.
Happy birthday, Banyan. Thank you for bursting my heart wide open.