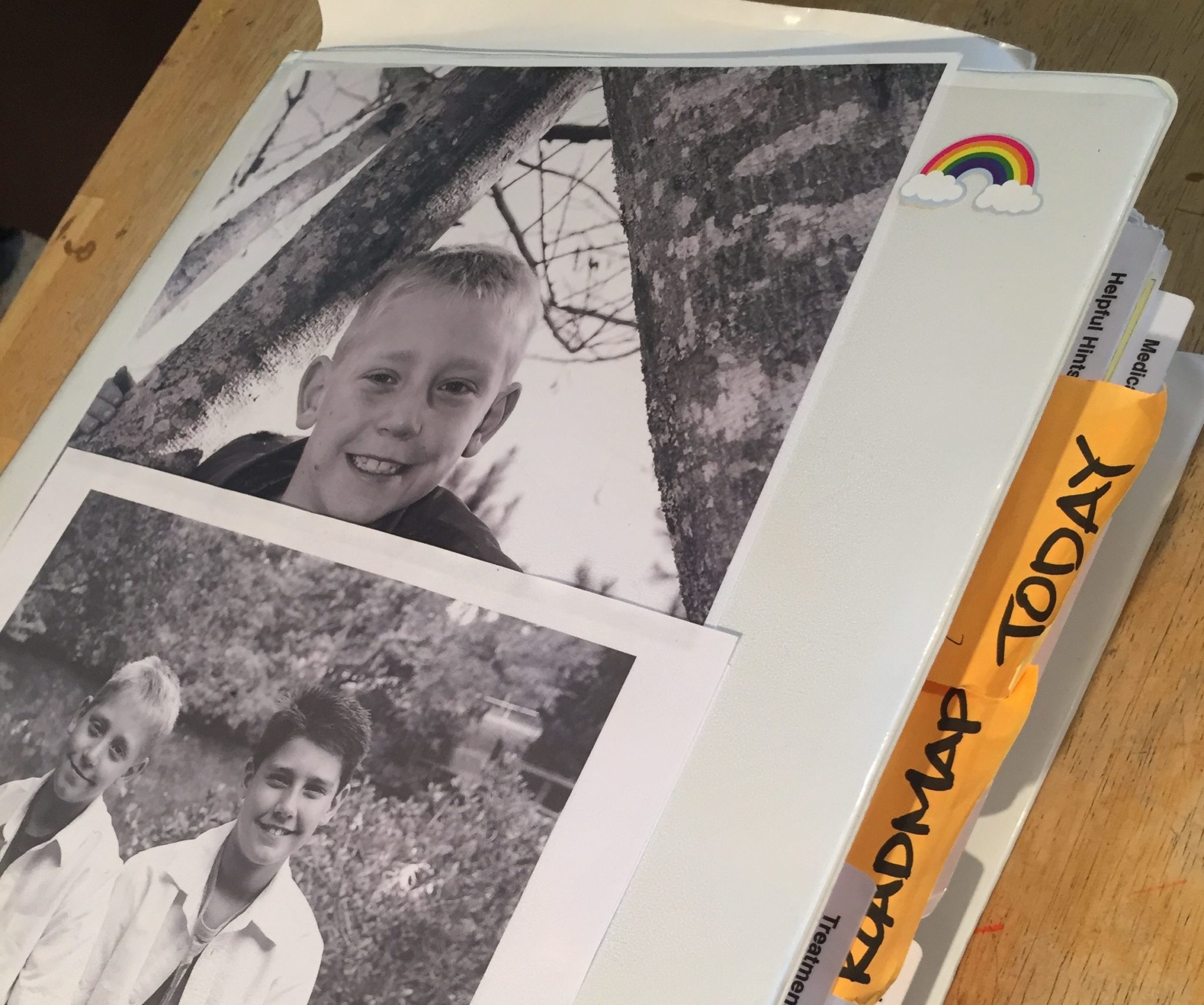 Benjamin had another tender day today, tummy-wise. He refused any medicine to make him feel better. I agreed to this decision because his appetite was strong, and he was active and happy. He continues to feel slightly warm, his throat is hoarse (either from Vincristine or thinning mucous lining), and his bathroom habits still haven't regulated completely. I'm in a strange state of vigilance, grateful that he is feeling well enough to play, but wondering if every little thing is related to this last round of chemo, or not. It's so hard to know.
I feel rested this weekend for the first time in a very long time. We worked on some house projects today, and the kids took a swim next door. Then I went to the memorial service of a dear friend's grandmother. I was completely inspired by the life this woman lived. She was 98, married for 75 years, and her home was full of children and grandchildren and great grandchildren. There were passports and photo albums everywhere, chronicling the trips she'd taken with her husband. Her art collection was stunning. I could feel her admiration for the life she put into her years rippling throughout her home. Hers was another life that made me contemplate the word legacy. I thought about my children, and what their legacies would look like. I smiled all the way to my car. This chapter, however all consuming it feels now, is just a few pages in our family photo album. There are so many more pages to fill.
For the second time in a week, a friend contacted me to tell me that her little daughter was just diagnosed with leukemia. She asked me what things I'd found helpful at the beginning. This little girl is not even two, so my tricks for keeping Benjamin happy wouldn't apply. I thought about myself, and what gave me comfort. Among other suggestions, I told my friend about The Binder. I told her about its dividers, its subcategories, its calendar, its contents. I took pictures for her. In so doing, I flipped back to the early days. I was kind of shocked by my own handwriting. Every medicine, every dosage, every symptom, every time given to the minute.
Still, I'm not ready to abandon the sense of control The Binder gives me. I have used it for reference many, many times, comparing Benjamin's ANC patterns, doses of anesthesia, what works for his symptoms, what doesn't. It holds every bill and every prescription insert, every lab result and gift we've been given. I told my friend about Cody's mom, and how she hasn't looked at her Binder in months. I'm just not there yet. I don't know if I'll ever be.