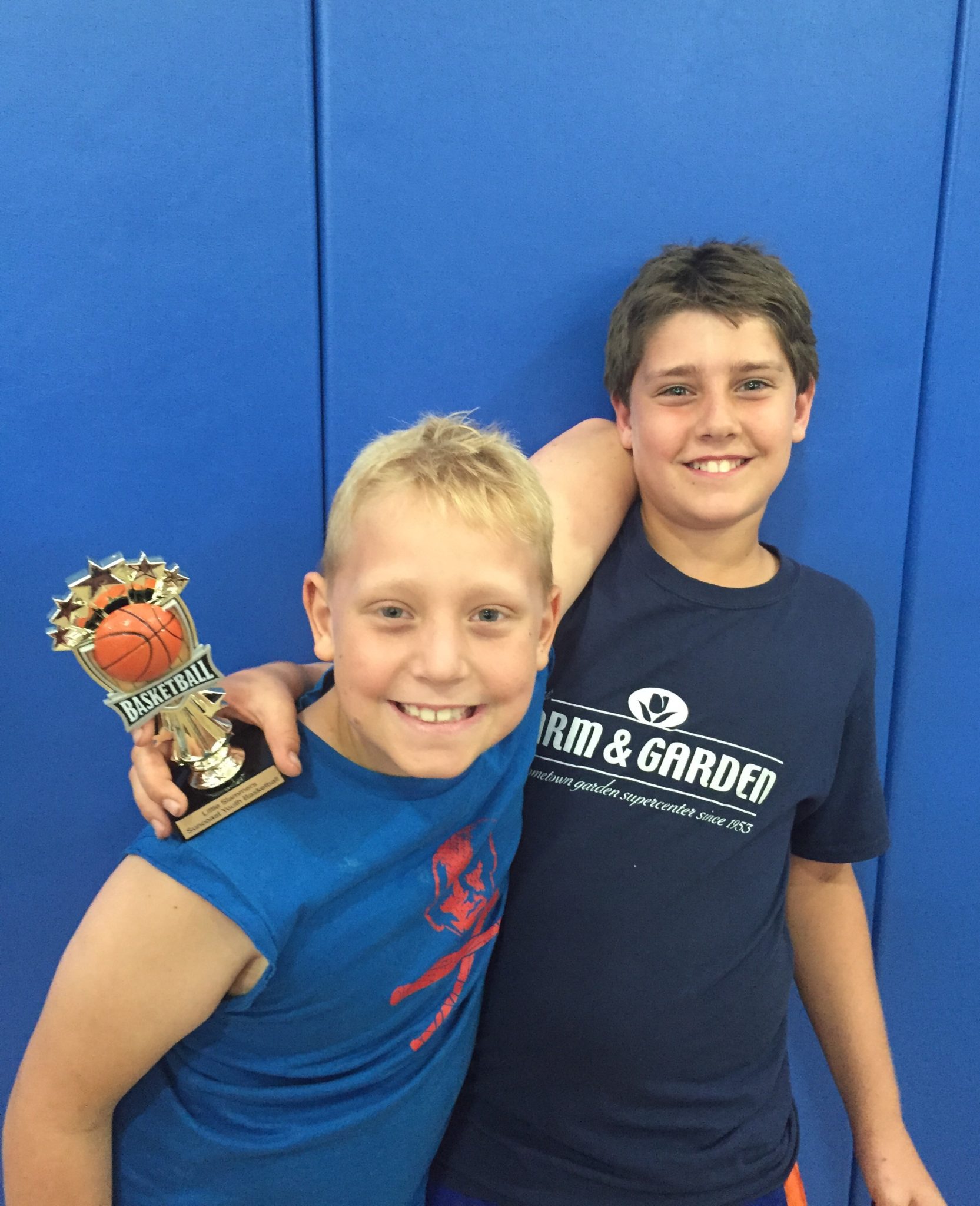 Leukemia was beautifully abeyant today. It crept into the forefront only a few times: during Benjamin's morning and evening medications, when he sat a little to close to a sneezer at his brother's basketball game, and when contemplating the cleanliness of our lunch table at the local deli. Otherwise we found ourselves enjoying a perfectly normal Saturday.
It was nice to wake up with my mom in the house. She stayed for breakfast and for the first of Banyan's two basketball games. Banyan played his heart out, laughing the whole time, with quite a cheering squad behind him. The team went on to an easy victory, qualifying them for the championship game later that afternoon.
We went to lunch with Michael's mother and sister, then shopping for gifts for back to back birthday parties for Banyan's friends. Then it was time for us to regather at the gymnasium for the championship.
Banyan's team was squarely defeated in the big game. They played a team who has been together for several seasons, and some of his opponents were his close friends. It made the defeat a little easier to swallow. I was happy for the winning team. More importantly I was thrilled that Banyan had such an incredible inaugural season. We found such an unexpected blessing in this sport, his teammates, his coach, and his discovery of a talent he didn't believe he had. During a time in our family that has, at times, left Banyan unsure who would pick him up from school or which family members would sleep at home that night, basketball has strengthened his his happiness, his friendships, his discipline and his confidence. I'm so thankful when I see such joy in him.
The league handed out trophies after the game. In addition to the team trophies, individuals were recognized for contributions to the team that don't show up in the stats. Banyan was given the "Mr. Smiley Award" for his positive attitude, and for having fun on the court. He thought it was ironic, considering his disappointment in the championship loss; but I reminded him how much he'd laughed in every game this season, and how that laughter made his teammates have more fun. Banyan has earned a lot of trophies over the years, in tee ball and soccer and football and chess. Mr. Smiley is by far the one of which we are most proud.
Tomorrow we'll prepare for Benjamin's second hospital admission of Interim Maintenance. We'll be hydrating heavily, packing efficiently, and enjoying being home. I'm grateful for this day that focused on unique strength in the face of adversity. My children are amazing human beings.