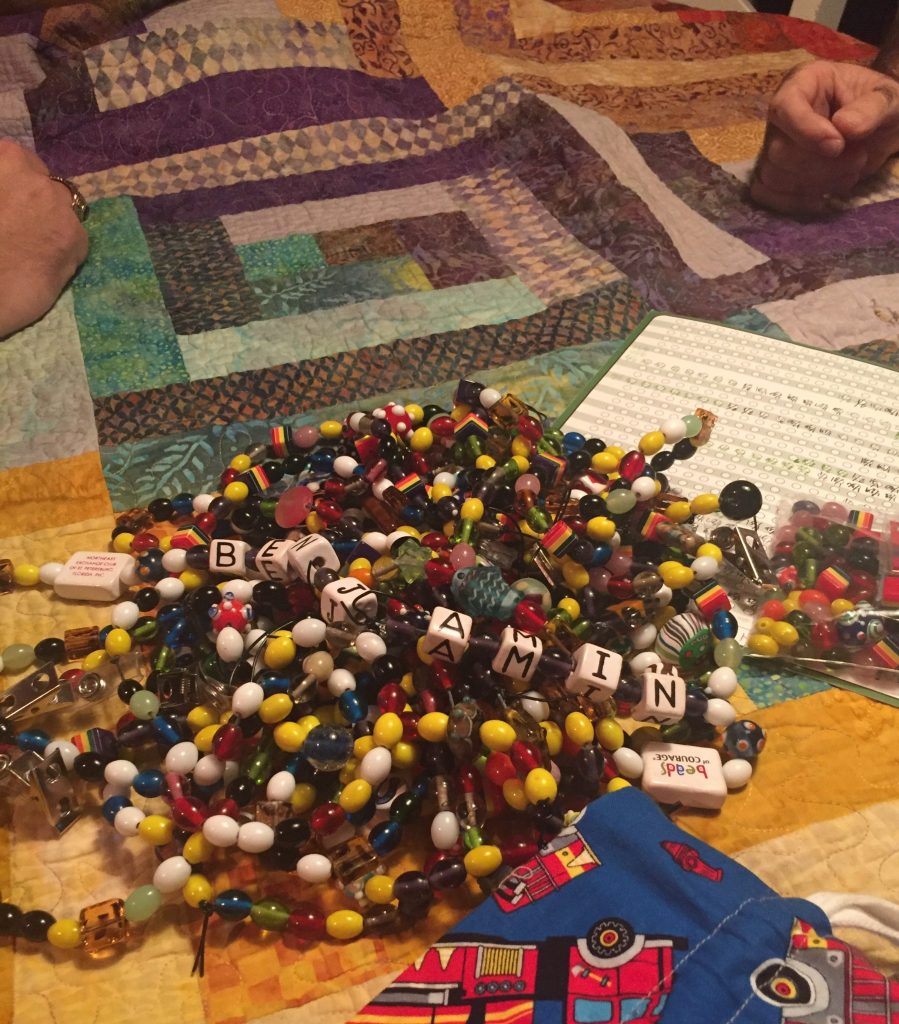 This has been the hardest day. Even yesterday, the day my Benjamin died, was easier than this. Today he wasn't here. And I wanted him to be. So badly.
I thought that when we came home I would collapse into our bed and not wake up for days. I was wrong. Every hour I woke, perhaps too accustomed to the beeps and the lab draws and the vitals at 4am. At 5:30, I was up for the day. I took my coffee to the computer and started to write Benjamin's obituary. It is as painful a task as there is, and it will never do him justice, no matter how many drafts or edits I torture myself with.
I'm so thankful we stayed on the 7th floor for Benjamin's dying days. Every room in this house holds memories of him in a healthier body. I see him everywhere. I miss the little tilt of his chin and the extra blink he'd give when he asked a big question. I miss the sound of his feet in the hallway, running to surprise me with a big hug. I miss lying on a blanket in the grass on pretty days like this one, looking up at the "Movie of the World" with him. I miss his smell. I miss his laugh. I am terrified of forgetting.
People say this gets easier, but I can't imagine that being true. How can it be true if it hurts this badly now, and I've only missed him for a day? What will happen when I have missed him for a month? A year? How will that be possible? I feel such a huge void in my belly. It's a big empty space, it's as heavy as a boulder, and it hurts.
Michael and Banyan have been incredible. We all take turns laughing each other out of the crying. We have hugged and loved so much. Banyan said to me today, "You're right mom. It does ebb and flow." All I want to do is remember. I keep hoping so hard that Benjamin will just come walking around the corner right now, like no big deal, and this will all have been one long, awful nightmare.
Kathy and Gana came over this afternoon with a meal. It was hard to see them again, like it will be hard to see everyone we love again. I stayed in my pajamas. When they left, I went back to bed.
I finally threw on a pair of jeans when our dear friend and spiritual counselor Andy came to call. He has offered to shepherd us through the necessary acts of goodbye. We are so grateful. He spent hours at our dining room table, talking, laughing, and remembering Benjamin. I showed him the quilt I made when I was massively pregnant with Benji, and the hundreds of Beads of Courage he's earned these last 772 days. We talked about final details no parents should ever have to decide. Yet when he left, I felt so much better. We still have work to do. Beautiful work that will honor a beautiful life.
I am so lucky to have been Benjamin Gilkey's mother. I am so grateful he isn't hurting anymore. I can bear that burden now, along with the many, many other people who knew him and loved him well. My chest hurts so badly. I know it's heartbreak. But it's also pride so overwhelming I think I might explode.