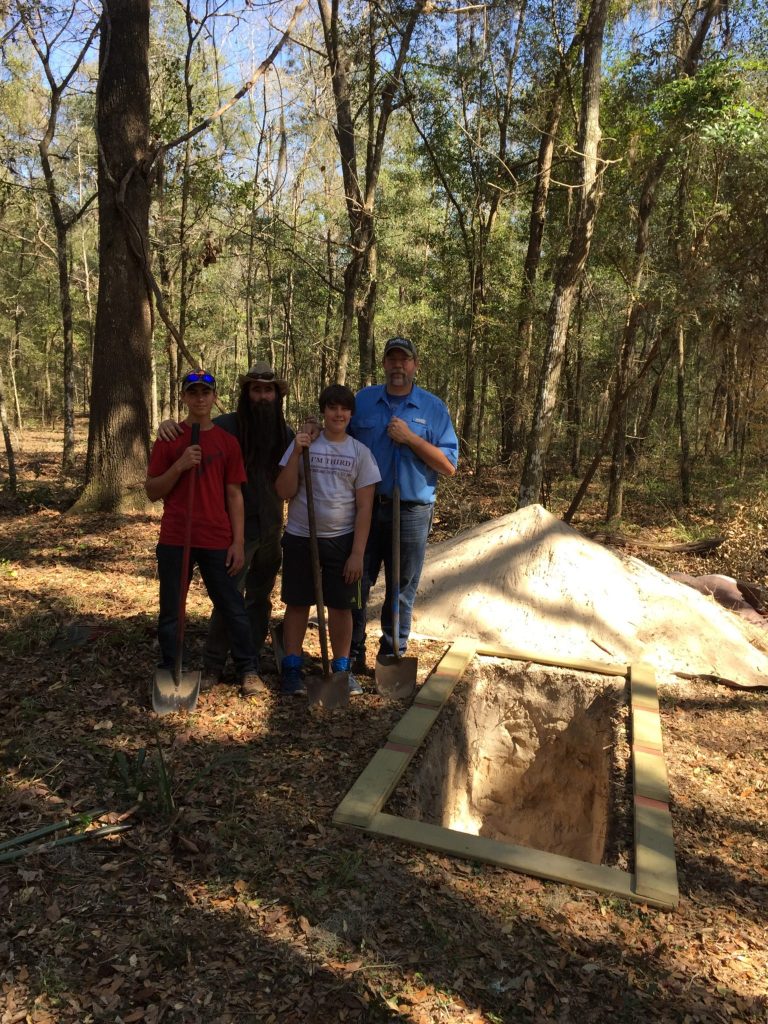 Today has held feelings for which there are not names. Not in this language anyway. I am grateful for this space which still serves me so well. Here I can try to put words together to honor the moments, and sit in their reflection.
After the morning coffee, we separated, men and women, to do hard work in preparation for tomorrow. Michael, Banyan, Sky and Lotus returned to the owl-blessed earth between the oaks, and dug a mighty hole. They took turns with blades against roots and dirt. Michael feels at home with a shovel in his hand. He has since he was a boy. I know how much this meant to him, this act of physical labor, of teaching, of silent brotherhood, of devoted fatherhood, intimately knowing the shape and the contour of Benjamin's final place of rest. I am grateful Banyan was alongside him, feeling the work in his hands.
Sarah and I had other work to do. On the way to the funeral home, we went to Andy's gorgeous church, his playground, he said lovingly. He helped me finalize the flow for Benjamin's parting blessing tomorrow. He is so patient. So kind. His guidance right now is a gift beyond measure.
The ride to the funeral home was a long one, down lovely country roads lined with stables. Bald eagle and osprey led the way. I held the quilt in my lap, the one I made for Benjamin when I was hugely pregnant, the first quilt he was swaddled in, and now, the last. I tried to infuse as much love as I could into its tattered corners.
The walk into the funeral home was thick and heavy. Benjamin's body was there, of course, and a large part of me wanted to find him and take him with me. Instead, I found warmth in the eyes of the funeral director's daughter. She told me she had been the one to gather Benjamin's autopsied body from the hospital. She was so complimentary of the respect with which Benjamin was treated there. She made sure everything was in order, she carried him here safely, she midwifed his body, in a way. It felt safe to hand her the quilt. Still, the moment it left my hands was so hard. It was a very strange sort of goodbye; not to the spirit that left his body, and not to the body we will bury tomorrow. This was a goodbye to the hope held in those stitches. To the feeling held in that pregnant belly. To the need to wrap him up, to nourish him, to rock him close. Handing that quilt over was the last physical act I will ever do for Benjamin's body. There is no name for that feeling.
Our close family is beginning to arrive. I was able to show Kathy and Gana the owl-blessed place as the sun sank down below the treetops. The trails are raked and lined with branches. The hole is covered and ready. The men did fine, fine work.
I am so grateful for the ability for our family to put our hands into the process of Benjamin's burial. I am also grateful that the folks who have helped us have been such kind and loving people. The layers of this evolving goodbye have been so hard, so unexpected, so beautiful. Benjamin's soft sparkle is everywhere. It's in the trees, in the stitches, in each deep breath. In our hands.