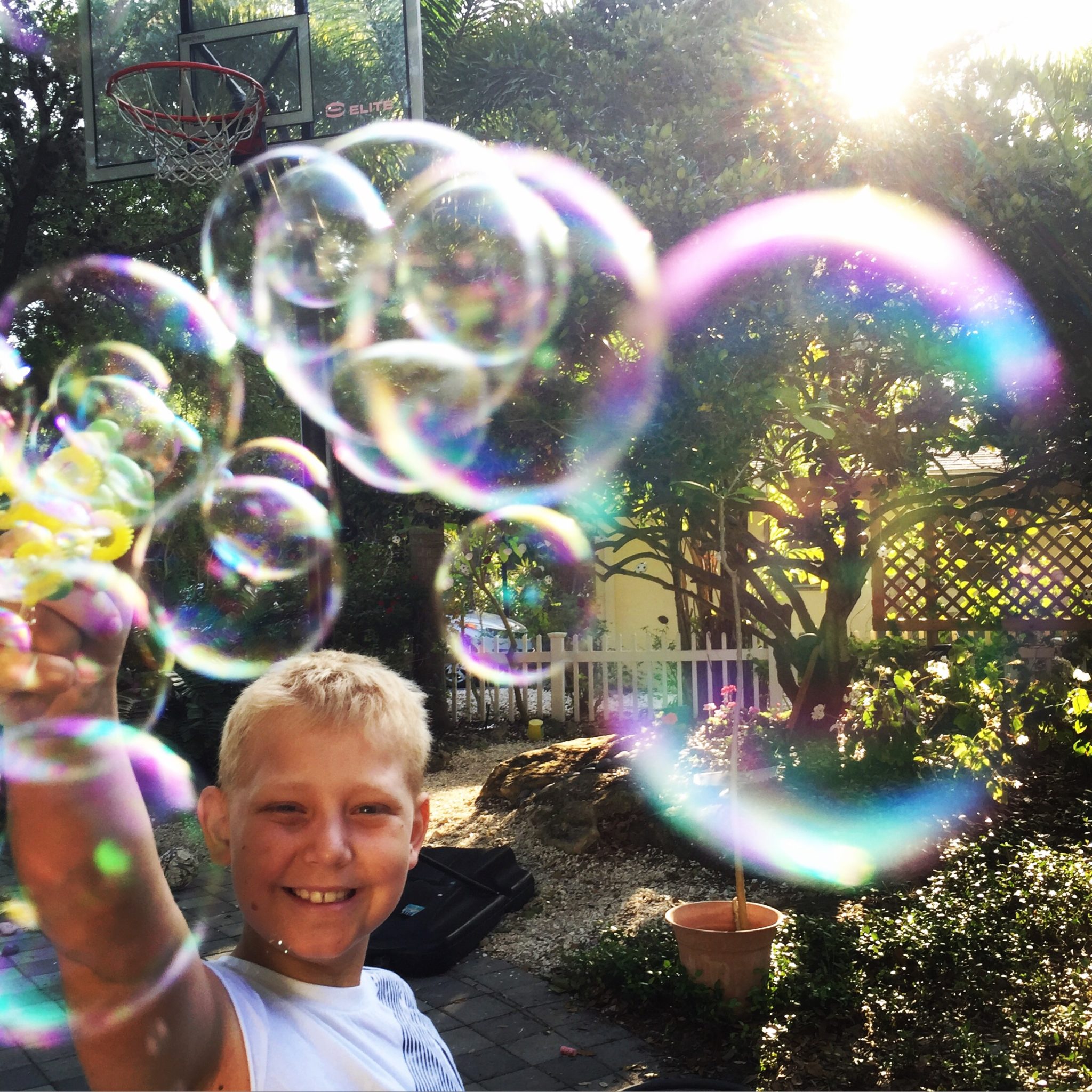 The Easter Bunny came to Clematis Street last night and filled our home with love and treats. Benjamin woke up with an urgent need to take Zofran, but once it worked its immediate magic, he felt great for the rest of the day. He and Banyan played with their Easter basket goodies all morning. By midday we had to buckle down and cross a few things off of our to-do lists–homework, laundry, cleaning the bedrooms. We all pitched in, so that when it was time for our Easter feast, we could relax and enjoy it.
Dinner was wonderful. Grammy and Noni brought lots of delicious dishes and decorated beautiful eggs with the boys before we ate. There were symbols of abundance everywhere. We had plenty of treasures to hide and seek, and so many yummy things to eat. We toasted to new beginnings. We feasted. We ended the celebration with an egg hunt. It was such a joy to watch Benji running at full speed through the yard with his brother and neighbors, eyes widening with every find.
I emptied and repacked the hospital bag today. Tomorrow begins two more weeks of Erwinia shots in Benji's legs. I didn't mention it, though of course, he knows. After dinner, I took a walk over the Ringling Bridge to clear my head. We need to be open and prepared for anything this week. It will be far from predictable. Transfusions are likely, and we don't know when. His counts tomorrow will be extremely telling. And–bonus–when I returned tonight to put the kids to bed, Benji coughed, sneezed, and sniffled a few times. All four of us dosed up with immune support, but in Benji's case, his immune system is being intentionally stripped bare. Emergen-C and olive leaf are really just placebos. They extend our peace of mind.
Will we spend next weekend at home? Who knows. I'm extremely thankful to have enjoyed this one so thoroughly. Honestly, I don't care where we rest our heads at night. I love this little blue house and these humans I share it with. But if we need to be in a room on the seventh floor of All Children's, so be it. I'd cross that bridge a thousand million more times if it means Benji's body is getting what it needs.