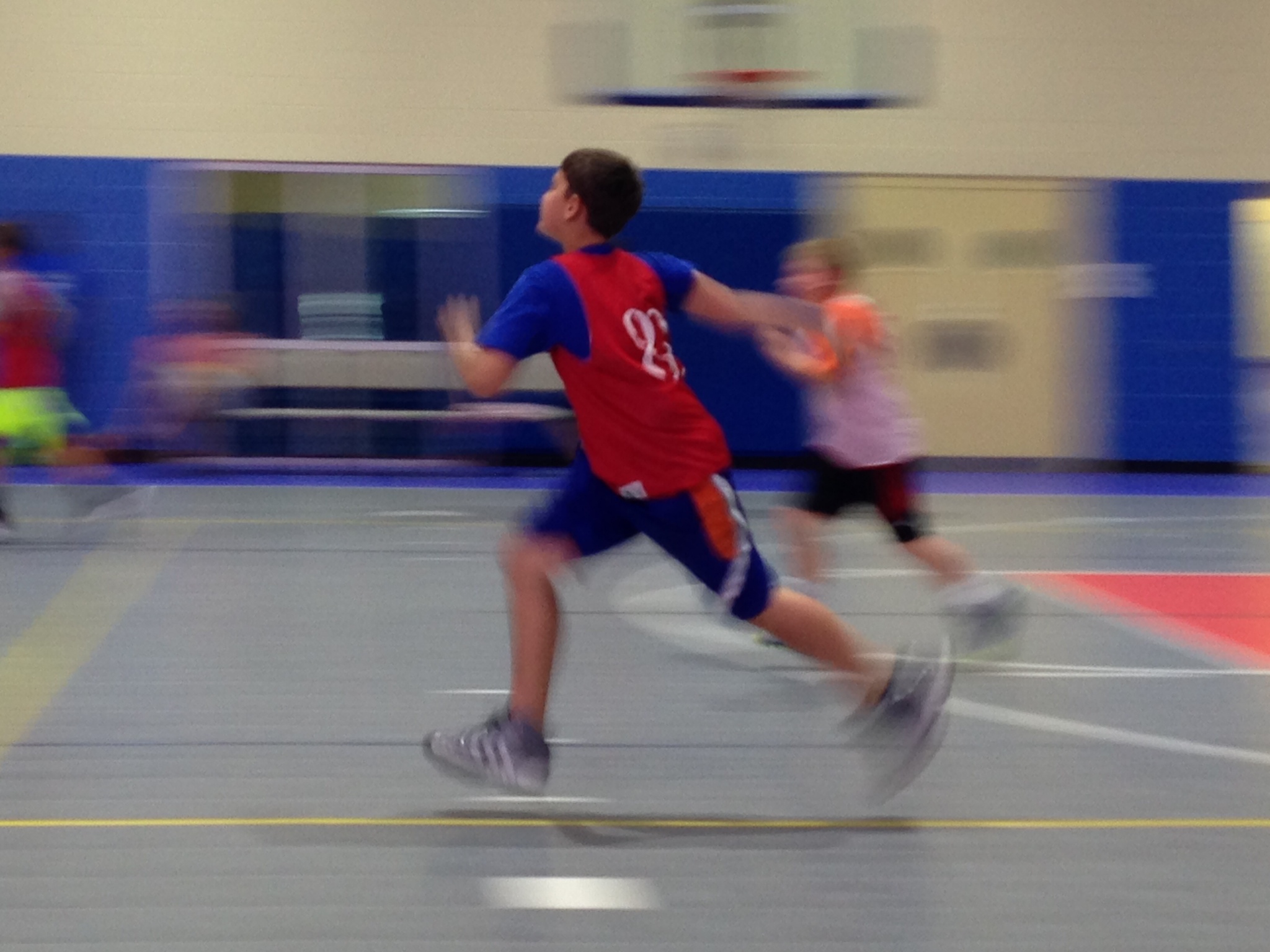 I've read perspectives from other mothers who candidly express feeling like they have little left to give to their other children after investing so much time and energy into the care of their child with cancer. Their feelings are deep and raw. I appreciate their honesty and can relate to their frustration. In the back of my mind there is always the concern that I am not as present in Banyan's life as I would like to be, because of Benji's needs. So far, we have made it work, with a solid partnership, the support of an amazing family, and a ten year old boy that is growing up right before our eyes.
Today was Banyan's first basketball game. He's never been a basketball guy. He went from baseball to soccer to football, and there he wanted to stay. But he'd hit the ceiling with flag football, and we were (and are) uncomfortable allowing him to move on to tackle football. I'm not sure our family could sustain a concussion right now. A lot of Banyan's good friends play in the same basketball league, and we suggested he join. He hesitated. He assumed he wouldn't be as good as his peers, who'd been playing together for several seasons. Michael and I continued to encourage him. He plays nearly every day after school on the playground, and we have a hoop in our front yard. We told him he's better than he thinks he is. Finally he agreed, we signed up, and he was placed on a team with two of his closest friends.
Since we are still in the calm before the neutropenic storm, and Benjamin feels terrific and is exhibiting no symptoms at the moment, we were all able to attend Banyan's first game together. This in and of itself was a huge blessing, as I'm not sure when it will happen again. Once the game started, I don't think I stopped smiling. Banyan was amazing. Just terrific. He scored, he assisted, he rebounded, he blocked. He was a team player and a standout performer. Mostly, he was happy. He looked confident and totally in his element. I was so proud, and so grateful that we were present to watch his light shine, filling up the whole gymnasium.
I know that things have changed monumentally in Banyan's world, and he has rolled with it beautifully. He has big things coming up. Sea Camp. Speech contest. Fifth grade graduation. An eleventh birthday. A third season at Camp Highlands for Boys. Middle school. And many, many more basketball games. He knows we will be there as much as we can. He also knows on a deep level what is needed of his family right now. Nearly every time we pick him up from school after a visit to the hospital, his first words are, "How was Benji's treatment?" or, "How's Benji feeling?" We do not take this lightly. We are thankful for our boy and the example he is setting. We are thankful to have been there today. He's definitely the leader in assists in this family.