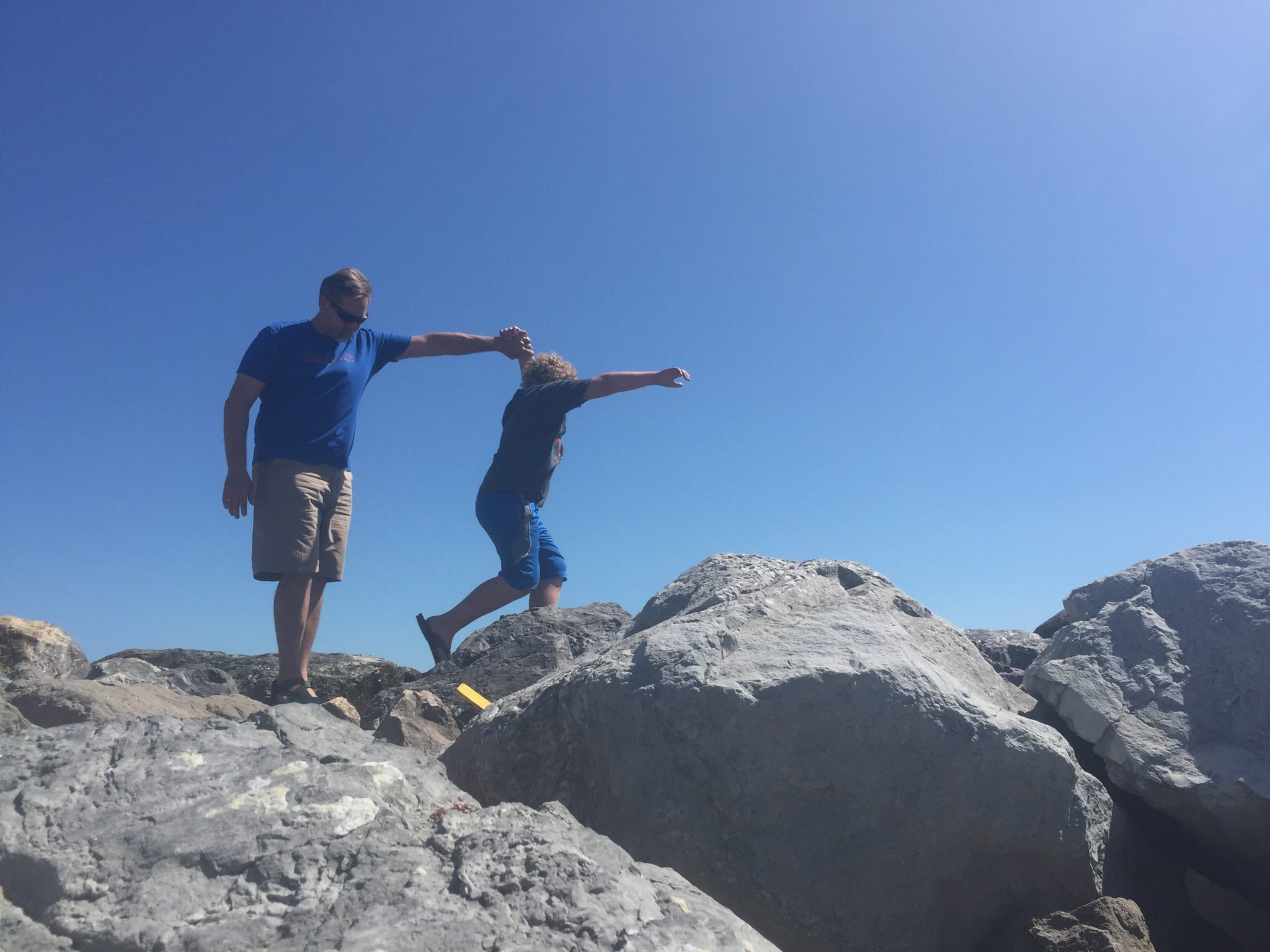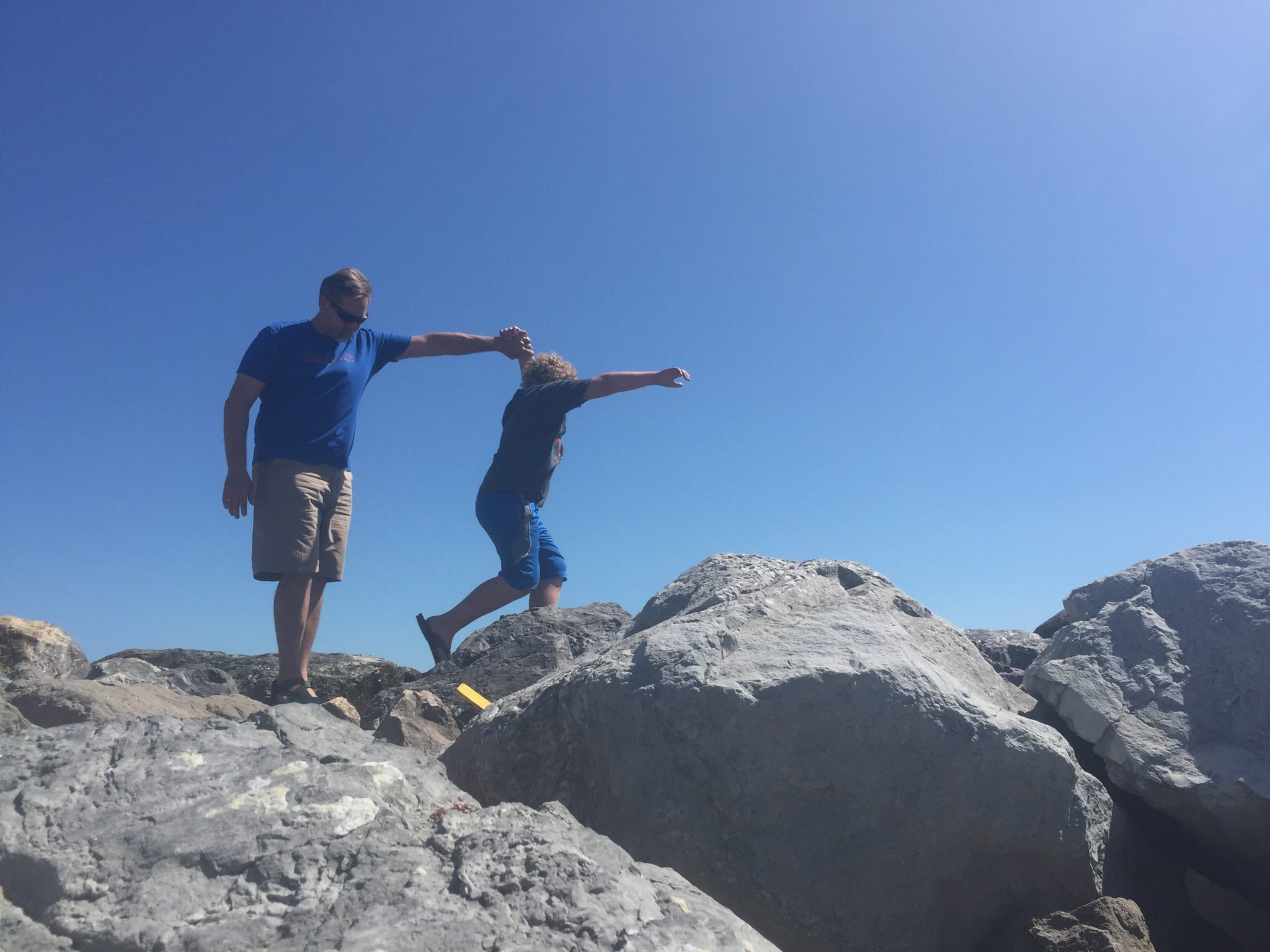 Benjamin woke up early with a very sore tummy. Only the bath would make him feel better; he wanted no Kytril, no Zantac, nothing. I'm curious to see what his upcoming scopes will reveal. My aunt, who takes Prednisone for an autoimmune disorder, developed an ulcer because of the steroid. Benjamin's tummy pains tend to happen at night and in the morning. Most of the daylight hours are fine. I think we will return to daily glutamine for a while, and see if strengthening his mucosal lining helps.
We've had many expectations for this weekend, and many changes. We typically travel to Georgia for Labor Day to visit Michael's grandmother and her wonderful family. Four-wheeling and dirt biking are the boys' activities of choice while we're there. With Benjamin's platelets so low, and the family homestead so far from a children's hospital, we decided not to take any chances. We needed to stay a little closer to home.
Plan B was to head up to Gainesville for the first Gator football game, but that was not meant to be either. Benji's tummy felt better as the morning grew later, but he was coughing and congested, I'm still dealing with a sinus situation, and it was raining all afternoon in Gainesville. A wet stadium didn't seem like the healing environment we needed. So we went for a walk on the Venice jetty and breathed the saltwater air. We watched manatees playing in the surf. The boys climbed on the huge rocks. We took our time.
After we'd made our decision to stay in town, we received a message inviting Benjamin to go out onto the field tomorrow before the Rays game to accept a check to All Children's Hospital with some other pediatric cancer patients we know well. Because of our changes of plans, we could happily accept this invitation. We came home to watch college football and enjoy a quiet Saturday night at home. My heart has been at peace all day.