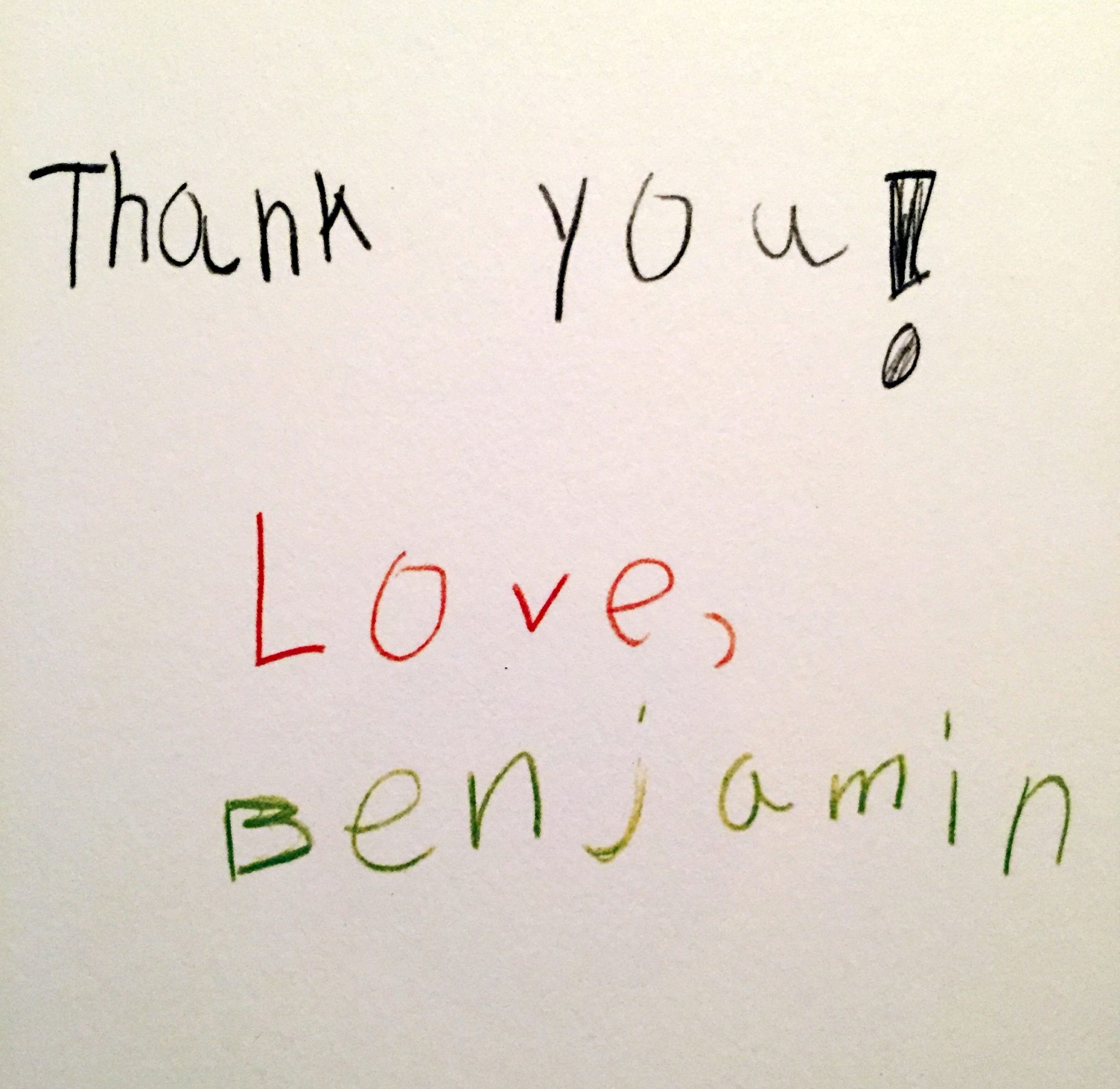 We all slept soundly together in our room last night, and woke up to a nice big breakfast. Afterward, Benjamin played outside almost the entire day. He felt terrific. It was great to see him so active.
The day also included a trip to the hardware store and several interactions with neighbors. Later in the afternoon, Grammy and Noni came over with a delicious Sunday family dinner. Michael's cousin and his son were passing through Sarasota and joined us. So throughout the day, we found ourselves implementing our at-home neutropenia practice in new and different ways. Lots of disinfected doorknobs and hand washing, conversations with the neighbor kids, and an antiviral face mask for good measure. We struck a balance of caution and normalcy, with a healthy dose of hand sanitizer thrown in.
Last night, as I was melting into my bed, a boisterous affair was well underway at my sister's home on five acres in the woods northeast of Gainesville, my old college town. It is a place full of love and good intentions. She turned her growing annual party, with its multiple bands and huge bonfires, into an incredible benefit for our family.  This is one of so many acts of kindness that has sent positive energy in our direction. Another benefit is being planned here in Sarasota next weekend. We received a check last week from a cousin who held a photography shoot in Benjamin's honor. We've gotten countless gifts, donations, meals, loving thoughts and words and deeds, all in the name of healing.
Being open to receiving these gifts has been a challenge for me. I am still not used to being on the opposite end of the fundraising scene. But I firmly believe that Benjamin's healing, and our stamina, is being fueled by gratitude. When I feel despair, I give thanks. When I stand back and hear the words Benjamin has leukemia, I give thanks that we caught it so quickly. When he is experiencing a yucky side effect, I give thanks for the medicine causing it. I give thanks that we live in 2015, and not even fifty years prior. Gratitude has been my salvation through this process. We are trying to impart this attitude to Benjamin too–understandably a huge task for a seven year old. So, as difficult as accepting these many, many gifts has been, I am grateful that I am learning to receive them.  They are providing my family with much-needed and overwhelming support, and providing me with opportunities to give thanks, again and again.
I have a huge stack of thank you cards sitting empty in my dining room. I've tried to tackle them before, and have been intimidated by the height of the stack. Tonight, I am implementing a new nightly practice, in addition to my herbal tea, hot baths, and this journal. I will sit down and write at least one thank you card per night. There may be nights I write more, maybe ten or twenty. But I will begin with one. One physical act of gratitude before bed.
Tomorrow, we will head north back over the bridge. If all goes according to plan, Benjamin will get three different chemotherapy medicines by three different avenues tomorrow: intravenous, intramuscular, and intrathecal. Tonight, before he fell asleep, he asked, "When will they take out my port?" I reminded him, "Three years, remember?" He said, "I know, but what MONTH?" I told him we weren't sure yet, but probably spring. I asked him why he wanted to know. He said, "I just want to be regular again."
His seven year old language trying to convey this big feeling nearly broke my heart. I told him that one day, this will all be a proud memory. One day, he won't have to go to the doctor all the time, or worry about shots, or sleepy medicine, or staying in the hospital. He will feel regular again. But I know he'll never be regular again. He will be able to look backward, and realize just how strong he really is.