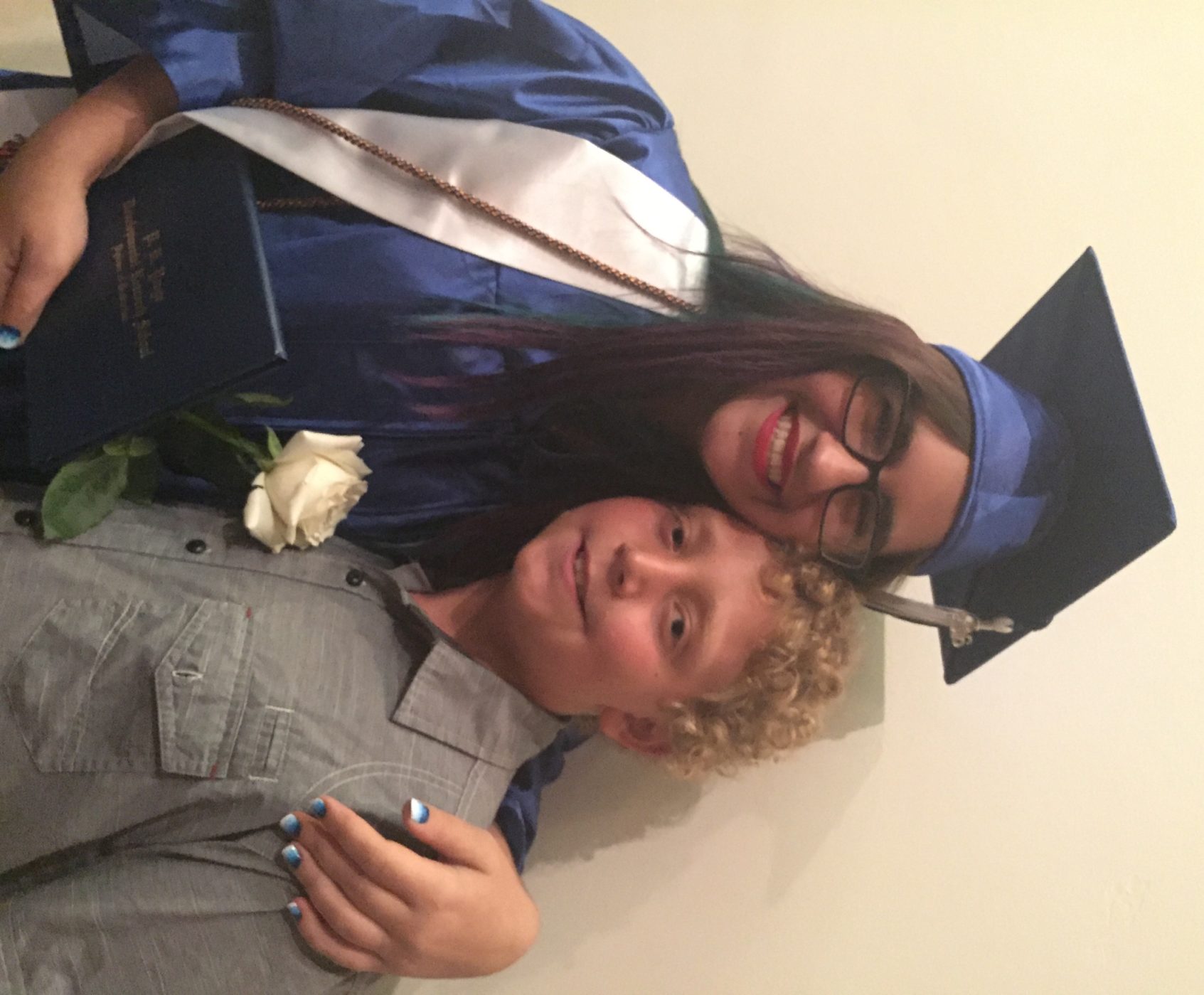 School's out for summer! 
Such sweet words. At lunchtime I joined Benji's class for the last time, armed with nineteen balloons, to celebrate the completion of second grade and thank their wonderful teacher for a fantastic year.
At the end of the party, I gave Mrs. Smith a hug and thanked her for being so present for Benji, for helping him come so far academically this year. Since the first day of second grade, she has been so great about making Benji feel "normal" that we rarely discuss leukemia (unless he has to miss school for treatment or he's having a particularly strong behavioral reaction to steroids). But when I hugged her we both grew emotional. I could tell she was trying to find the words to describe his perseverance. She said, "He's just so…he's….he's….he's here." Such a strong statement in just a word. I left the second grade corridor with tears on my cheeks.
I checked Benji out early and we loaded up  for Gainesville to watch my niece Lilye graduate from high school. Banyan had an end-of-sixth-grade sleepover party he couldn't miss, and Michael had to work, so  they'll join us tomorrow. Benji and I had so much fun on the ride up. We're good travel buddies. We've logged many miles together.
It was an honor to watch Lilye graduate. Her school is prestigious and she has accomplished so much. I'm so proud of her, and of my sister for guiding her so beautifully these last eighteen years. I was also thankul that Benji was there to watch the pomp and circumstance of graduation. His cognitive function hasn't taken a hit at all from the chemotherapy. If academic success is something he wants, he can achieve it. It's nice to have a visual picture of him walking across that stage like Lilye did, with a huge round of applause at his back.