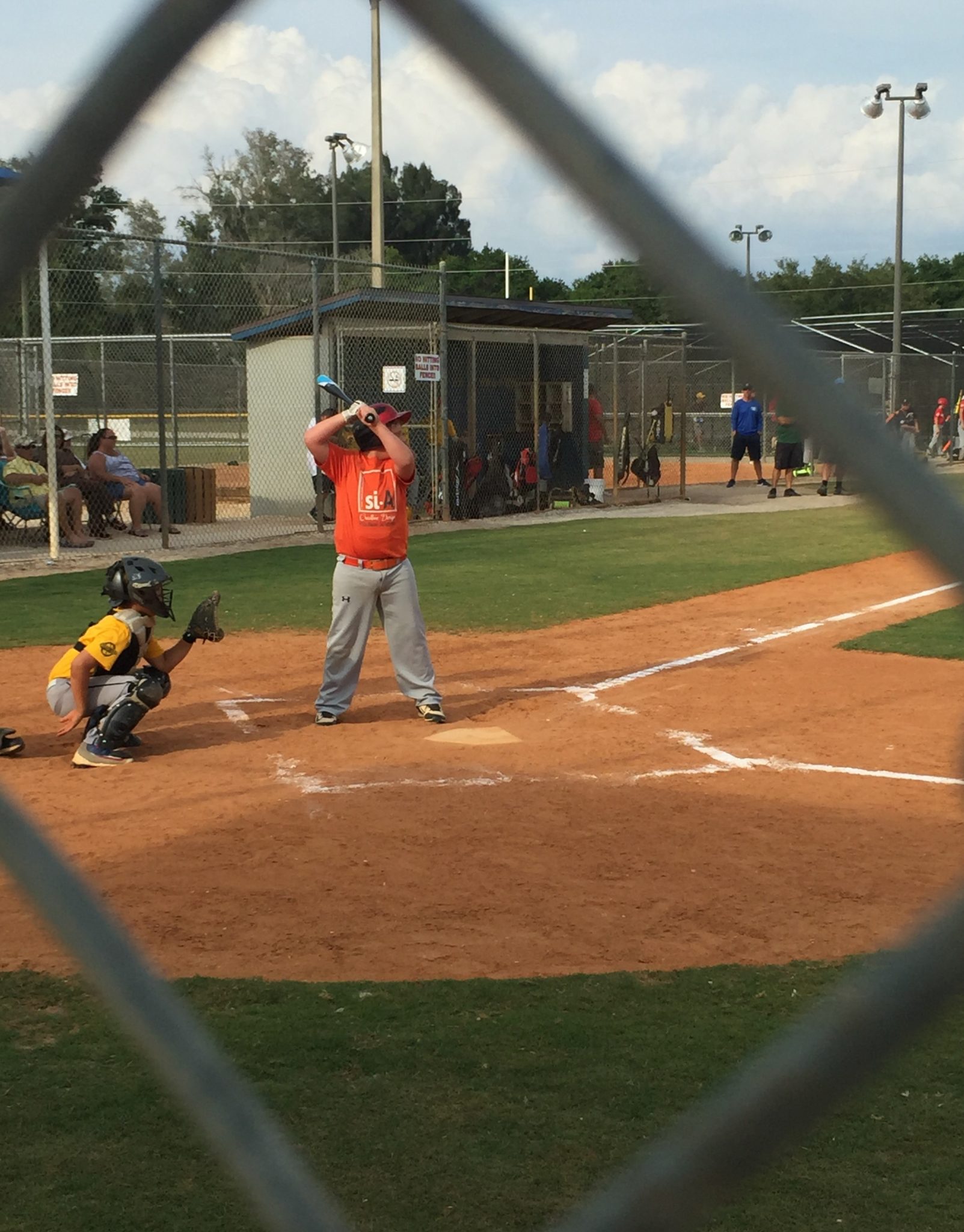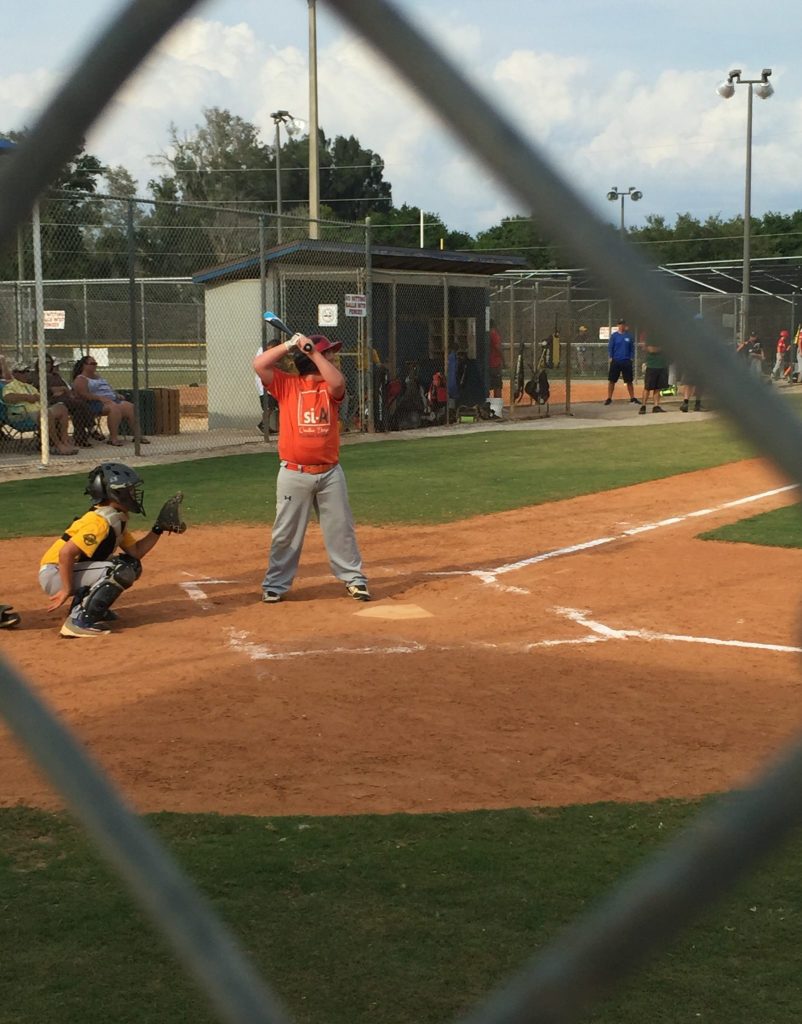 We are all toast. Tired after a full day of work, school, baseball, football, homework, Monday. Benjamin didn't feel well this morning but pulled it together for school; he didn't feel well this afternoon but pulled it together for baseball. That's what the kid does. We are all snuggling in together watching some playoff hockey before what I'm sure will be a good night's sleep for everyone.
Tonight was Benjamin's team's last game of the spring. They lost, punctuating a frustrating season. I missed the postgame huddle because I had to go retrieve Banyan from football, but Michael told me that the coach talked a lot about playing through adversity. In his speech, he mentioned that Benjamin had played all season long while on treatment for cancer. I wish I had been there. I'm not sure how many of his new teammates knew this about Benjamin. And while we usually maintain the philosophy that it is his story to tell, his coach, a three time childhood cancer survivor, certainly has our blessing to honor their shared struggle as he sees fit. We know there will always be proper reverence given.
Now, we are looking toward summer. The weather today was a constant reminder of what's right around the corner. I will be lining up camp schedules in the coming days. I can't believe how lightning fast this school year has flown by.