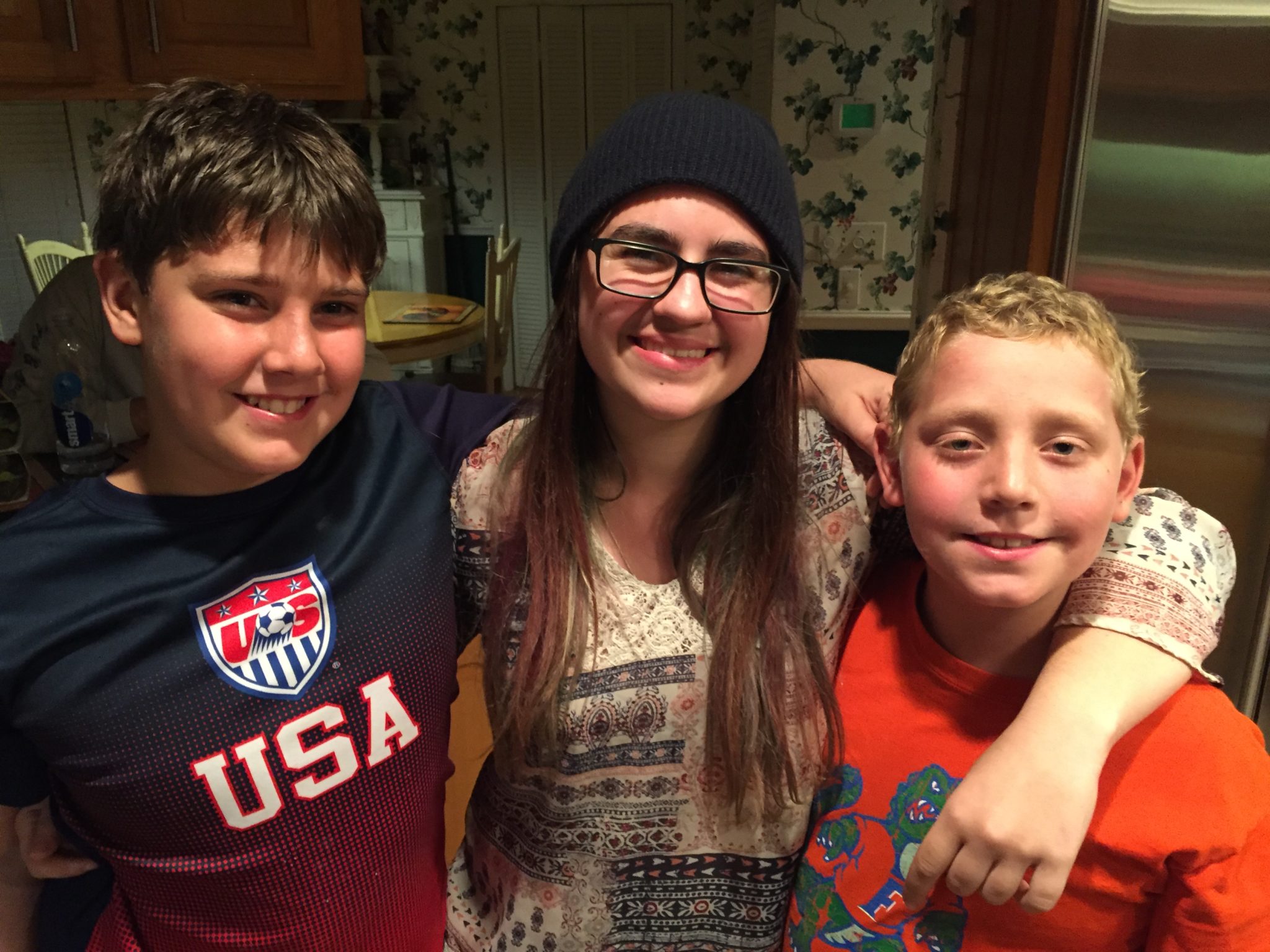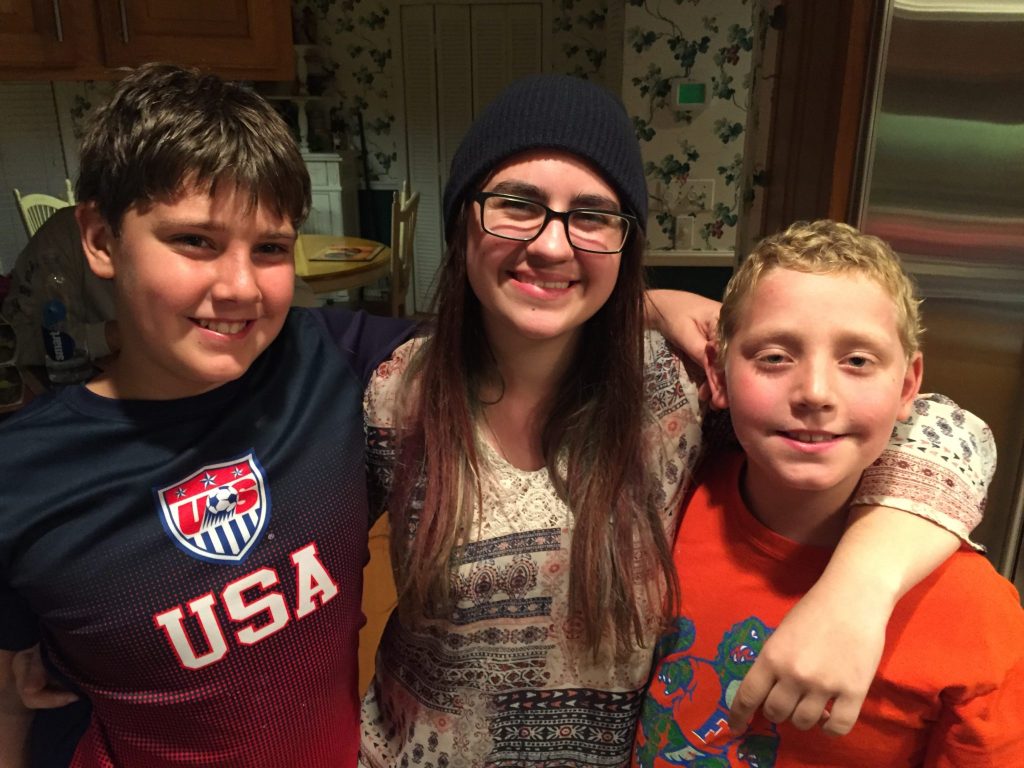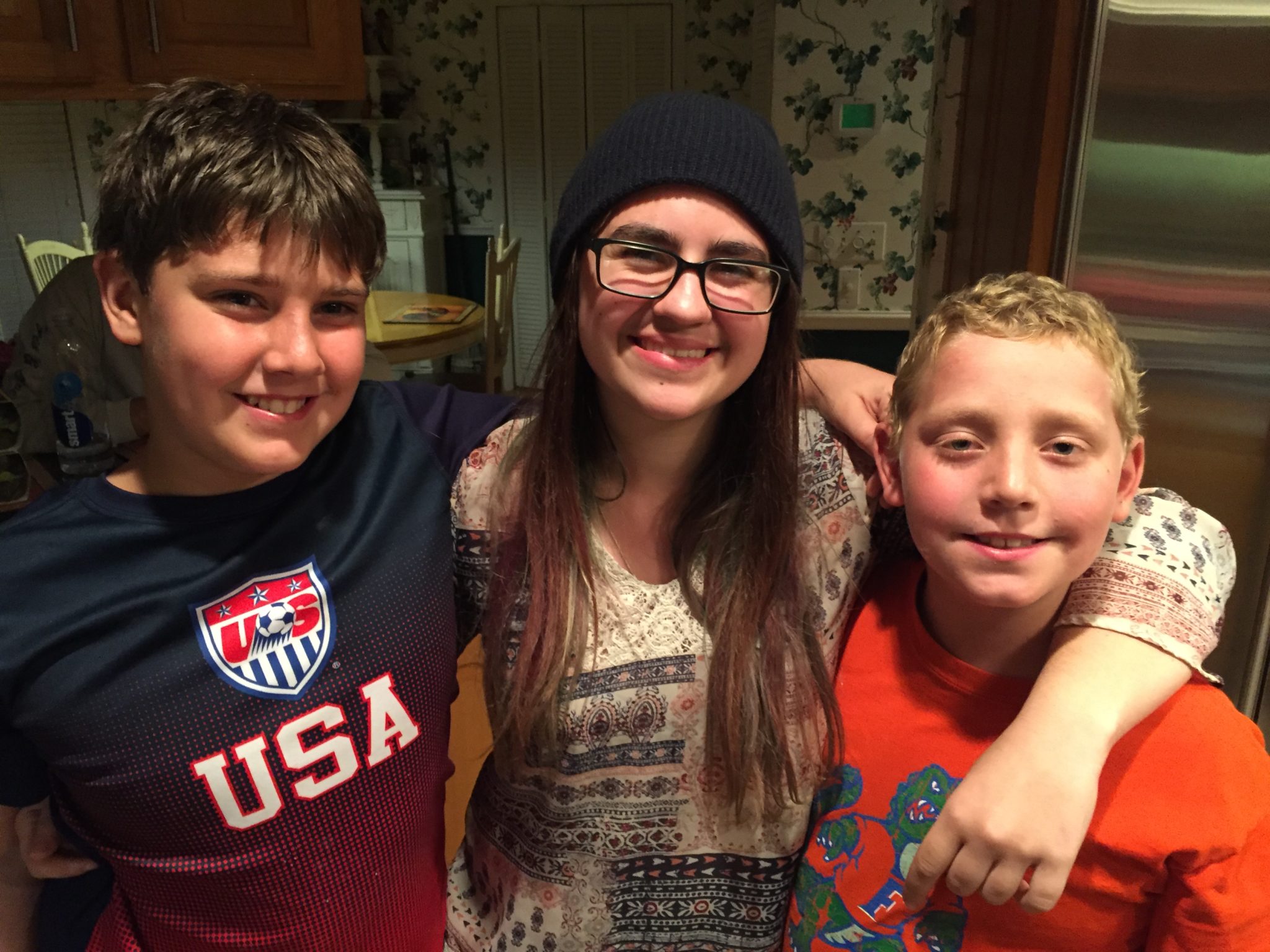 Saturday.
Banyan made two killer catches and a ton of solid defensive plays in his flag football game this morning. It was a gorgeous day and he was full of joy.
The boys played outside most of the afternoon while I ran errands. Sarah and Lilye are back in town for the Downtown Sarasota Art Festival. At the end of the day, we all reconvened at our house, then headed south for a gorgeous, delicious pre-Valentine's Day dinner courtesy of Kathy and Gana. It was a lovely evening, complete with a private ukulele concert by my niece. We are surrounded by blessings constantly.
Benjamin asked when he would be done taking his medicine today. We reminded him (May 4, 2018). He asked if he would be "done-done," as in, nothing more to do. We told him he'd have to take blood tests periodically, and pay attention to his health and his organs a little more closely than most folks. But essentially, yes, he'd be "done-done." We suggested he talk to Coach Steve about this. His coach is a three time childhood cancer survivor who has been cancer free for more than twenty years. It would be an interesting question to ask.
Benjamin's body is changing so much. I look at photographs from before his diagnosis, through the evolution of medicines he took last year, to now, when steroids pulse through him every month. The effects of the steroids don't just linger while he's taking him. They stick around, and make their presence known at unpredictable times. Sweat, redness of the face, puffiness, hunger, leg pain, impulsiveness, fatigue. These things come and go. We're getting used to them.
I filled Benjamin's pill box today and noticed that two of his medicine bottles had "extra" pills in them. For the first time since his oral chemo began, I questioned myself. My sister was right there, echoing the logical voice in my head: You know you didn't miss any doses. Still, those extra pills messed with me. I got out the calendar and calculated the pills based on the prescription date. Sure enough, Dr. Grana had written enough to cover us through Tuesday, even though that's the day we will return to All Children's and refill the medicines. One extra dose each. It was a relief, but more of an affirmation–You aren't screwing this up. You didn't forget. 
Tomorrow night we will take the boys to go see their Great Uncle Bill play with his band at their concert up in Tampa. This is a big deal to me. The last time they came to town, Benjamin was in the hospital. This time, we wouldn't miss it for the world.