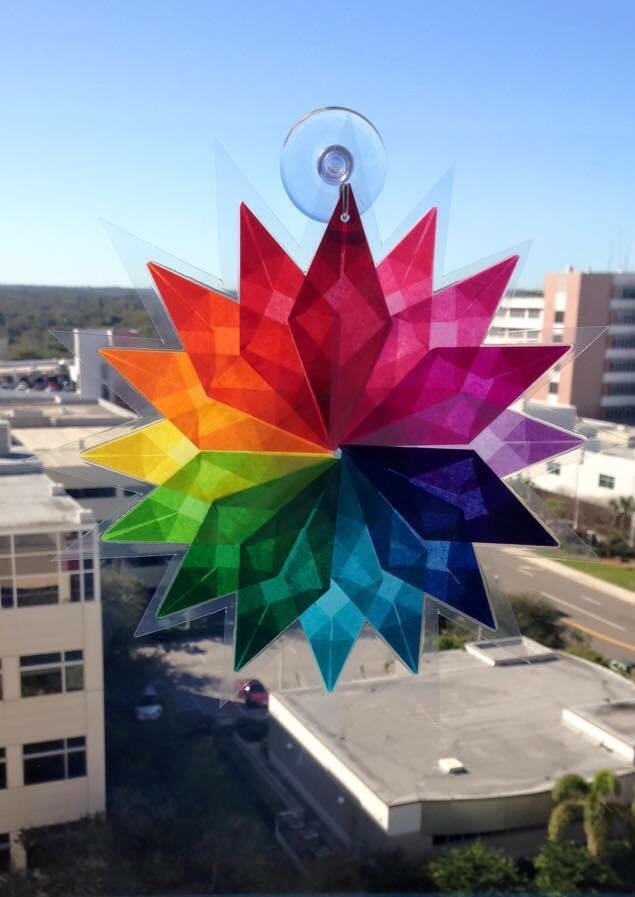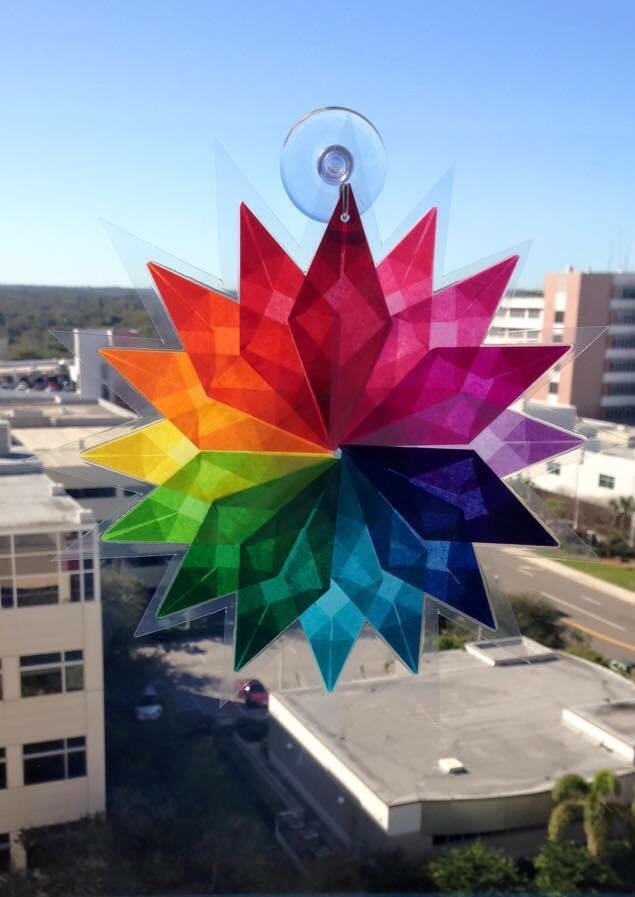 The rainbow star project went to the next level today. After a lovely bridge walk with my friend, a sweet mama in our community picked up twelve star making "kits" for her daughter and her daughter's friends to make this weekend. I brought both boys lunch at their respective schools, then met another friend to collect 18 stars made by Ringling students. They are beautiful. I also talked to two schools who are planning to use them as a service project for their students.
With my mailers and a new supply of stars in hand, I decided to "soft launch" the project in my online moms' group. I offered to send the stars to any child currently on treatment who is in need of a little brightness, whose clouds could use a rainbow. The eighteen stars I have are now spoken for.
I learned this morning that the little girl who was just diagnosed in Sarasota is back up at All Children's with a positive bacteria culture and neutropenic fever. The nurses brought her one of the rainbow stars we delivered yesterday. Her mama sent me this picture. From the view, I can all but certainly pinpoint which room she's in. It brings me such joy to know this star is brightening their space.
Benjamin had a two hour baseball practice tonight. He played very well, and he's extremely tired now. I think we all are. It's been a big week for everyone.