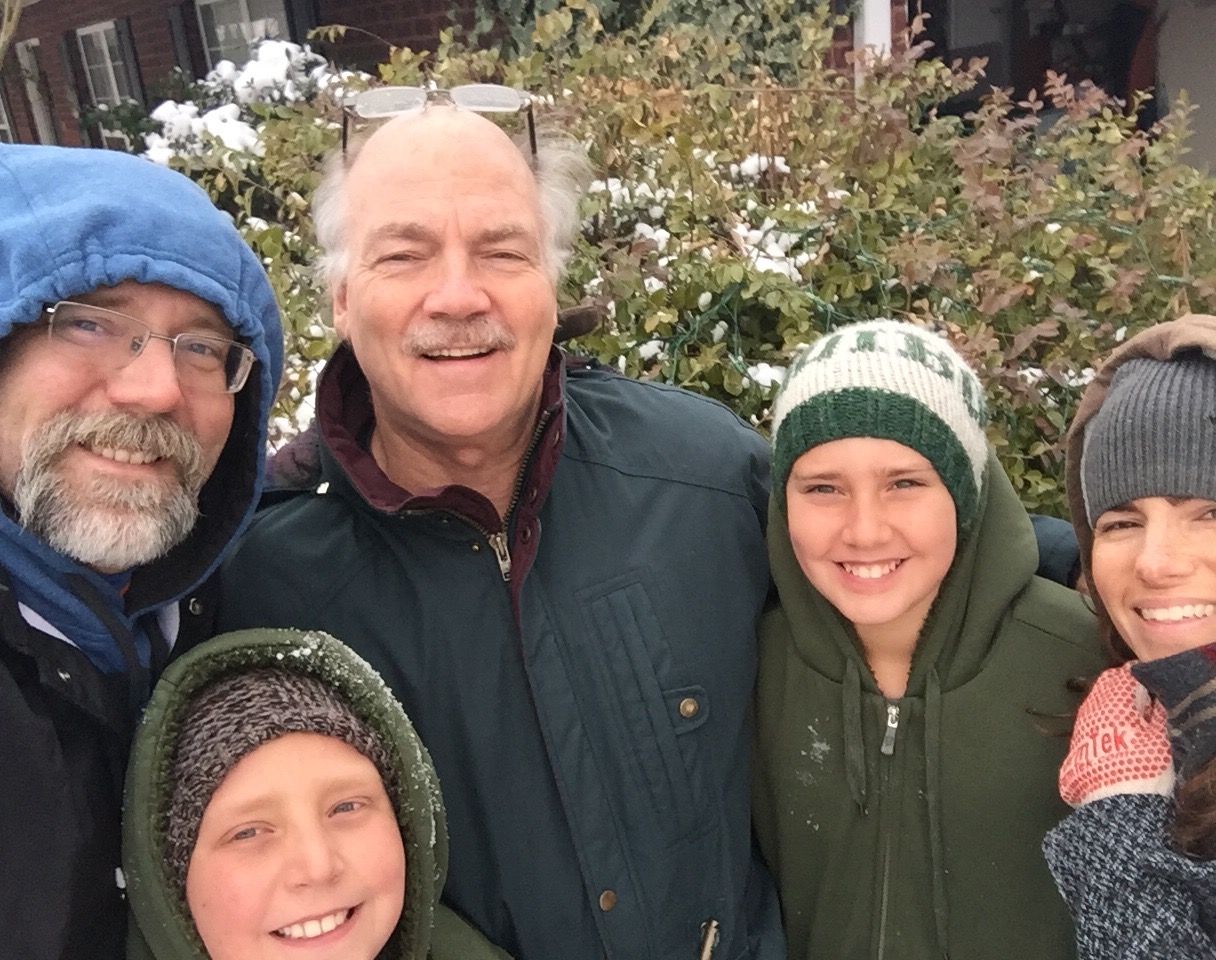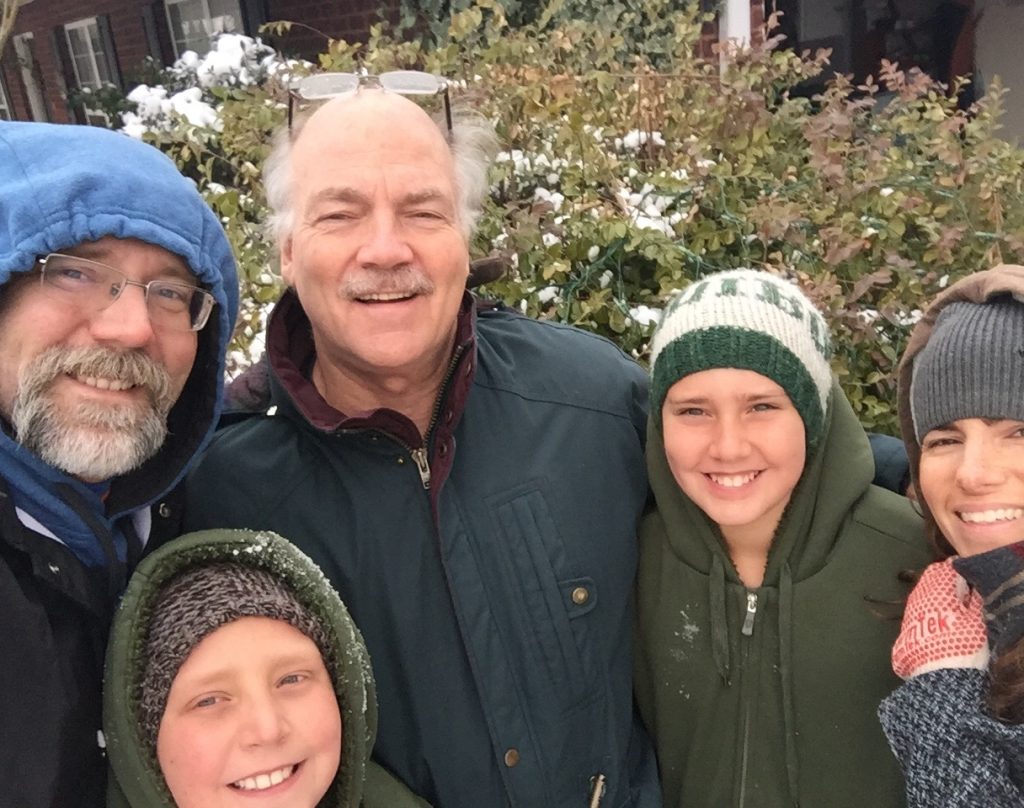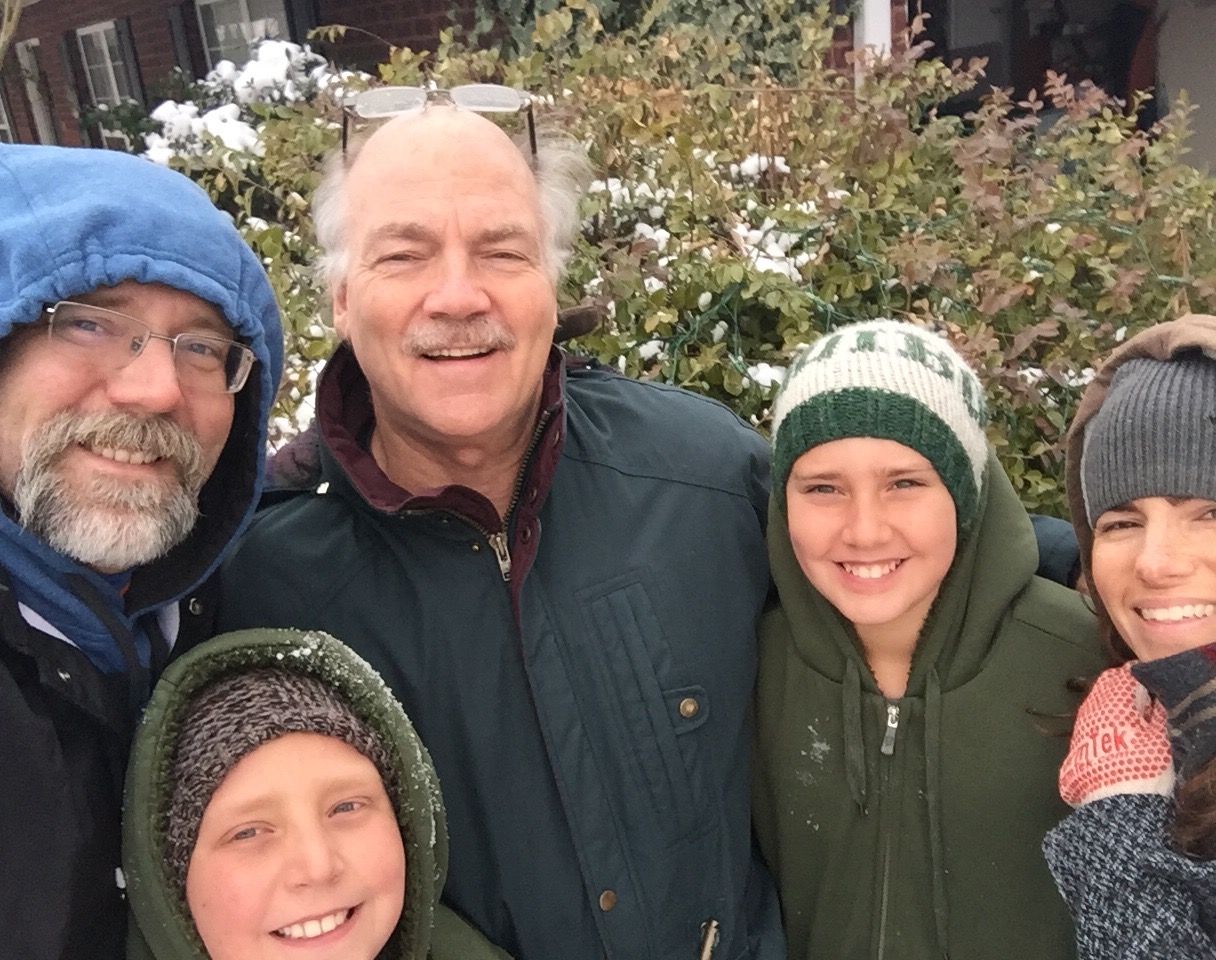 And just like that, we're homeward bound. We had a lovely day in the snow. A famous PawPaw cream of wheat breakfast, a snow labyrinth, snowball fights, time spent with a sweet doctor who adores our boy, and a happy reunion with Aunt Alaire. The day ended with Christmas gifts and PawPaw's potato leek soup and corn muffins. Delicious.
Benji's last dose of this steroid pulse is tomorrow morning, and his face, mood, and appetite are reflecting it. But he is learning with each pulse to keep his unnatural tendencies in check. I can almost watch him making extremely mature corrections now. He will whine that he's hungry just moments after a meal, for example, then get a drink of water or make himself a snack and move on. He is still persistent with his requests when he gets moody, but he is calmer in his persistence.
We are pushing on with the late night drive to break up our thirteen hours into two chunks, and ensure we get home at a decent hour to resume school and work on Monday. It was a shorter visit than we've ever made before, and we felt it. Next year time we will need to work out another arrangement.
For now, I feel extremely grateful. We spent the only two snow days of the season here. The ice on the roads melted in time to make way for our safe exit (I was already considering how I might get to the nearest pharmacy, as I'd only packed chemo through Sunday). And we were able to travel farther as a family than we have in fourteen months. Blessings abound.