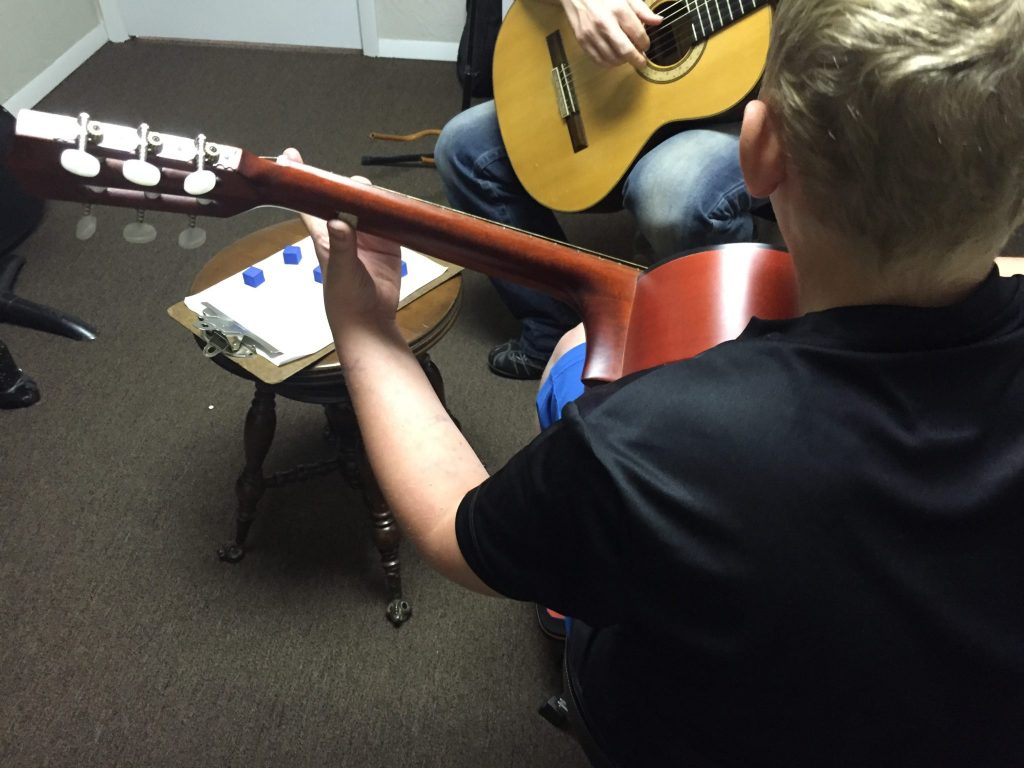 We are en route to chilly northern Alabama, and everyone is happy and relatively healthy. Benji and I took one more morning "off," just to be sure; he still felt poorly this morning and was super congested, and my sore throat was threatening to deepen into my chest. But one more morning of rest, oils and vitamins did the trick. We were both feeling much better by lunchtime.
Benji and I ran around town getting ready for travel. We dropped off Benji's IEP paperwork at Southside. We picked up his Leucovorin and set two alarms for "Hour 48" and "Hour 60." We dropped a sandwich off for Banyan and stopped by the office to give goodbye hugs to Gana, to visit Daddy, and to pick up some work I can do on the road. We made two more shopping stops, then came home to pack before Benjamin's second guitar lesson.
Benji asked me to say in the small room while he learned from Dr. Zach today. It was a highly rewarding experience. Zach is an excellent teacher, and Benjamin is a quick and eager learner. We left feeling energized, and arrived at home just before Michael and Banyan walked in the door.
I made sure we had all medicines, rescues, tools and implements needed, and checked out the hospitals we'd need to go to if a fever comes up. We all worked together to load the truck, with Michael keeping us laughing all the way. What would I do without our captain? Every task is an adventure. We may even see some snow–an experience we've only shared once as a family. At the beginning of this road we enjoyed a brand new guitarist; at its end we'll find our favorite master. Onward!