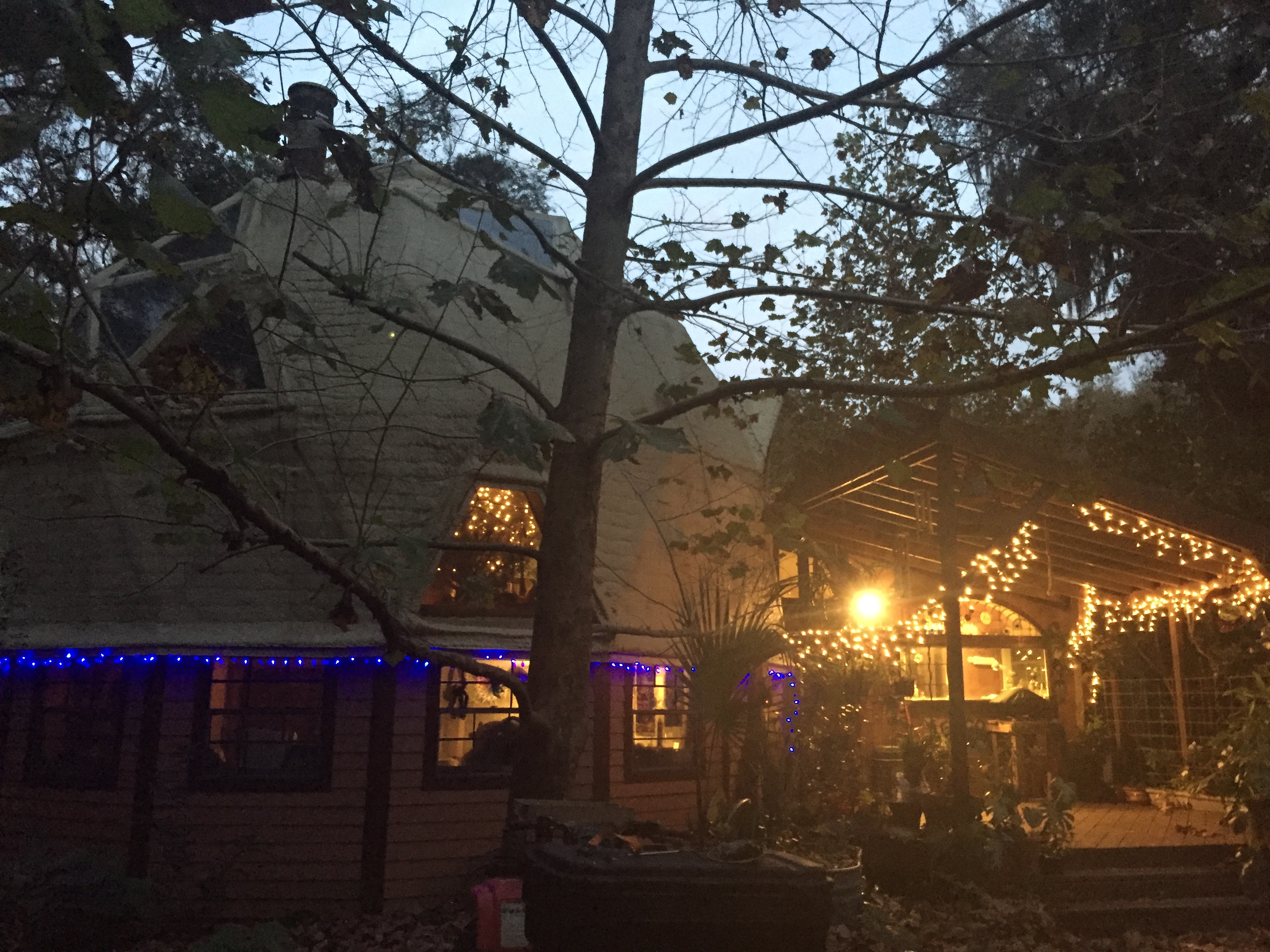 I'm grateful for yesterday's emotional catharsis. Today, after an excellent night's sleep, I felt calm, rested, and at peace.
We were a slow moving crew this morning. Benji took his last dose of prednisone before breakfast and his face had the tell-tale steroid flush to it. Even though we all had places to be, I wasn't about to rush anyone.
Slowly, the boys and I piled gifts and overnight bags into our car for our visit with our Gainesville family, and Michael loaded up for his annual solo trip to the Georgia woods. He needs it this year more than ever. He has held so much on his strong shoulders without faltering a bit. I hope he is able to let go, and let the peace of the moonlit pines fill him deeply.
It was a long drive with many bumper to bumper stretches of highway. We listened to the first Harry Potter audiobook to pass the time, and to Michael's voice through the Bluetooth as we caravanned. My only tears today came when he took his exit toward Georgia. I want him to go. He needs to go. But watching him go is still hard, if just for a moment. And it always will be.
The dirt road that leads to my sister's house is magical. The golden light through the oaks and Spanish moss is the sweetest welcome. Sarah's geodesic dome home and acreage is one of our family's favorite places to visit, and we haven't spent a night here all year, until tonight. It felt so good to arrive today, knowing we didn't have to rush to leave.
It's my nephew Lotus's birthday today as well as our annual Christmas celebration with Sarah's family and with our mother. Sarah has exceptional children, and the four cousins played late into the night. We shared a meal with good friends, sang happy birthday to the newest adolescent in the family, and exchanged Christmas gifts. One of Sarah's friends that came to dinner is the physician who supported Benjamin fervently during his hospital stay for Methotrexate toxicity. She texted Sarah daily with research and information and questions we should ask. It was so nice to hug her and to say thank you.
It was on this day last year that Benji's bruises crossed the line into worrisome territory. After yesterday's emotional overload, I was interested to observe how I would react to the memory of this day last year. I was relieved to find only gratitude and peace there, in my sister's kitchen.