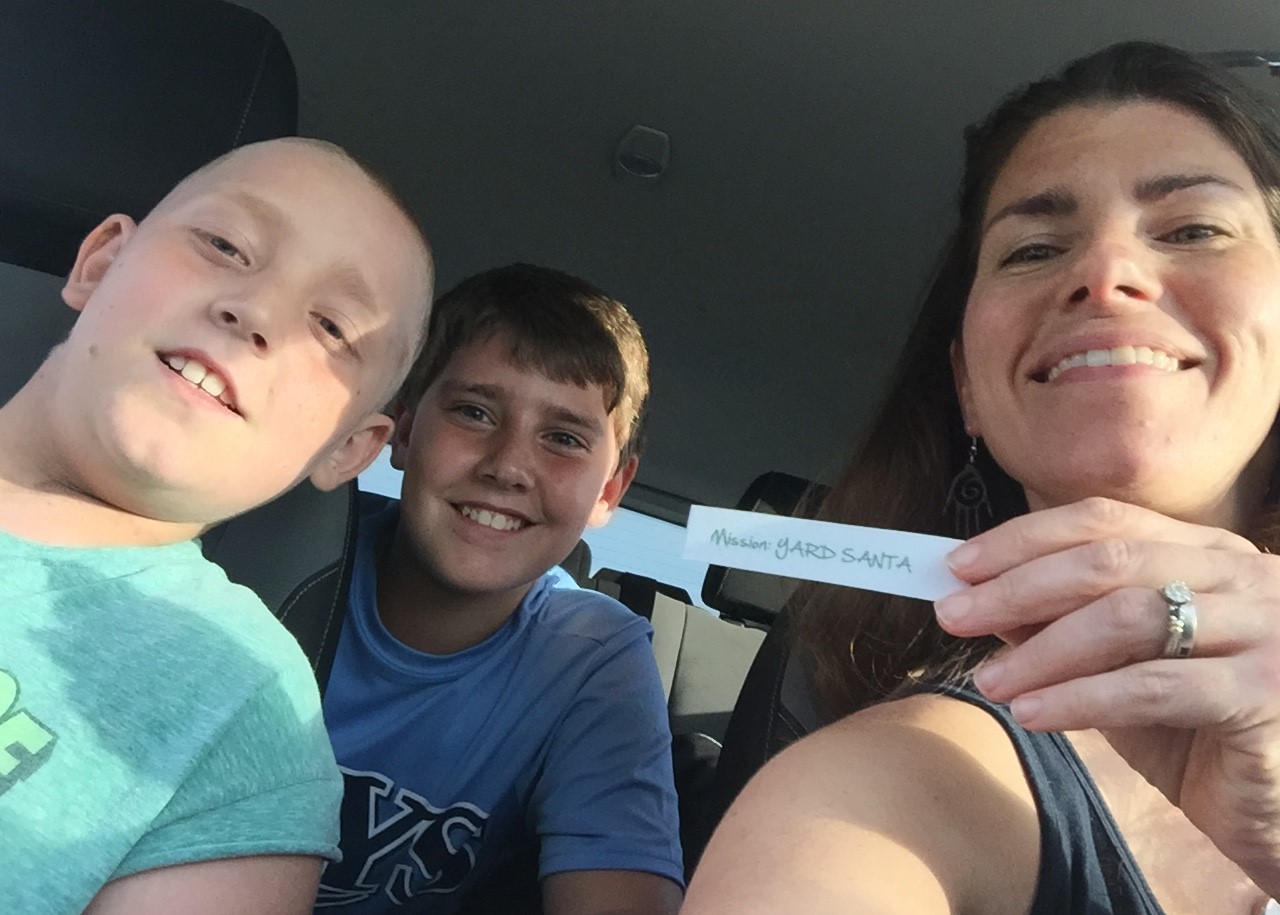 Benjamin woke up with a little tummyache. "Must be Tuesday," I thought. My sister-in-law used to coin that phrase from the old Buffy the Vampire Slayer television series, which aired on Tuesdays; when trouble would appear, Buffy might say those words. I am beginning to see a Tuesday pattern emerging here. Benjamin was asking about his Methotrexate very soon after he woke up. Once I told him that I didn't want him to take it until after school, his tummy felt fine.
My letter to All Children's remains shelved. Today was an insanely busy day, one of the last I have left to cram in all of the things to prepare for Benjamin's birthday and the Christmas holiday. Among my many errands was a stop to Rosemary Birthing Home to deliver some essential oils to a pregnant mother. Walking into that hallowed building brings me such peace. The mother welcomed me into the prenatal room, and I was invited to listen to the sound of her baby's heartbeat. Time stands still when that unmistakable sound is heard. I was transported to the whoosh whoosh whoosh of eight years ago in the same building, and three and a half years before that. Such joy in that perfect little rhythm.
I was proud of the lines marked through my to-do list when I picked up the boys. We executed today's Advent calendar activity–our annual "Mission: YARD SANTA"–after school, driving through the neighborhoods looking for large, vintage, inflatable, tacky, or otherwise outstanding Santas in front yards. Once home, Benjamin took his Methotrexate without issue. He seemed almost happy to take it, like he knew there would be no problems today. We had bone broth with dinner and he took a detoxifying juniper and rosemary bath tonight. He feels fantastic. No big deal.
The letter will be completed when the time and space is there to complete it. Christmas cards, yard Santas, and babies' heartbeats are all very important things too.