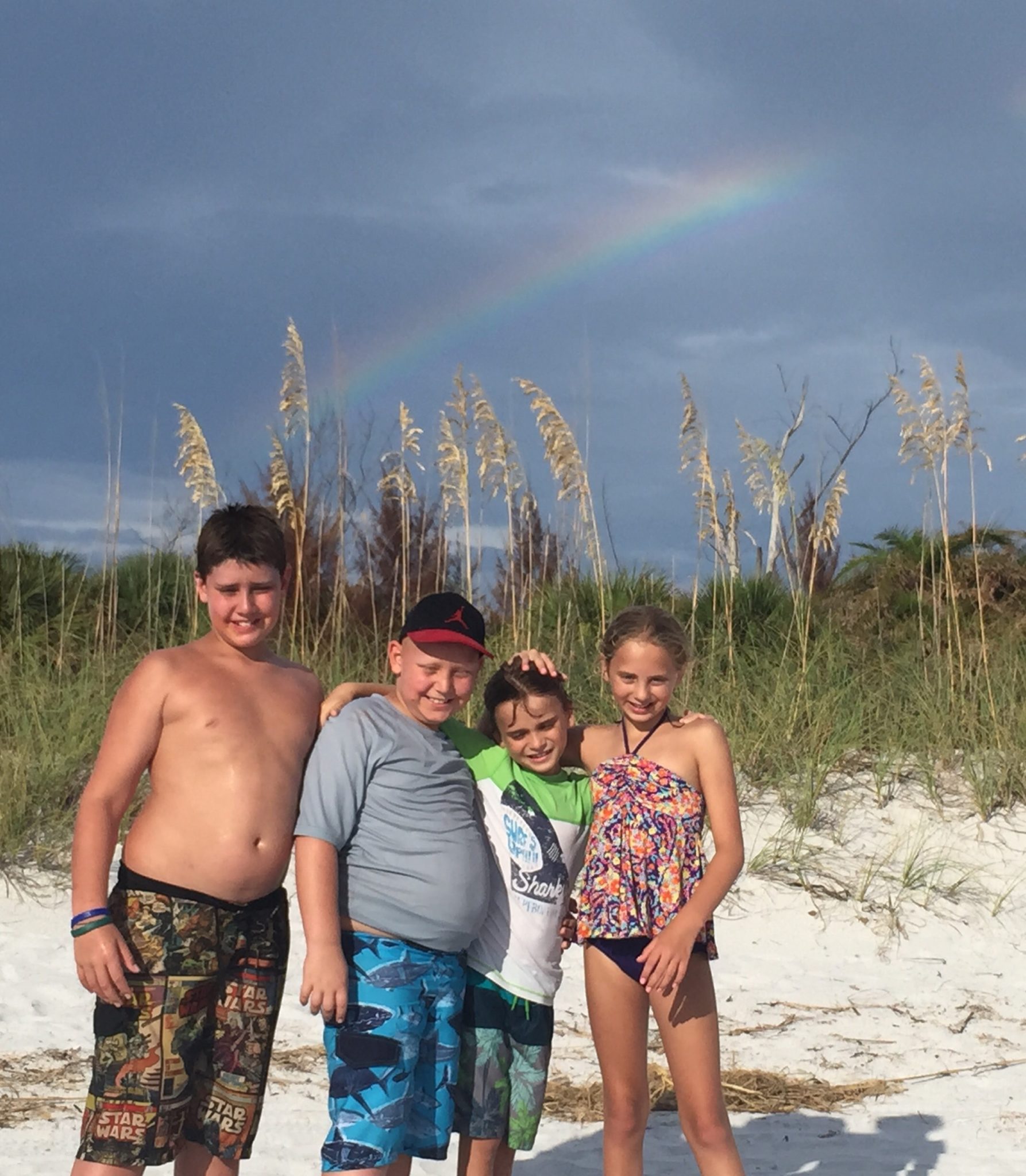 Benji's blood counts are dropping. It's pretty incredible how easily we can see this now. He is pale, and when he scratches his arm, he leaves a trail of petichiae. When he bangs into a piece of furniture, a bruise springs up instantly. I expect at least one transfusion in the coming week. I wonder how many signs we missed in December.
After brunch, the boys were invited next door to swim. I was conflicted. I was planning on more school shopping and not sure about leaving Benji. Michael was home and keeping an eye on him and of course their friends' parents were too, but I was having visions of a bump to the head or a scrape. I decided to go, but quickly. Benji is fully aware of his limitations.
Everything was fine, of course, and in the afternoon, we drove over the Skyway and met our sweet friends at Fort Desoto Beach. Storms and lightning dissipated and left us with a perfect, breezy window, and no beach crowds to contend with. The kids swam nearly the entire time. Benji felt terrific. We all did. He was just one of the gang.