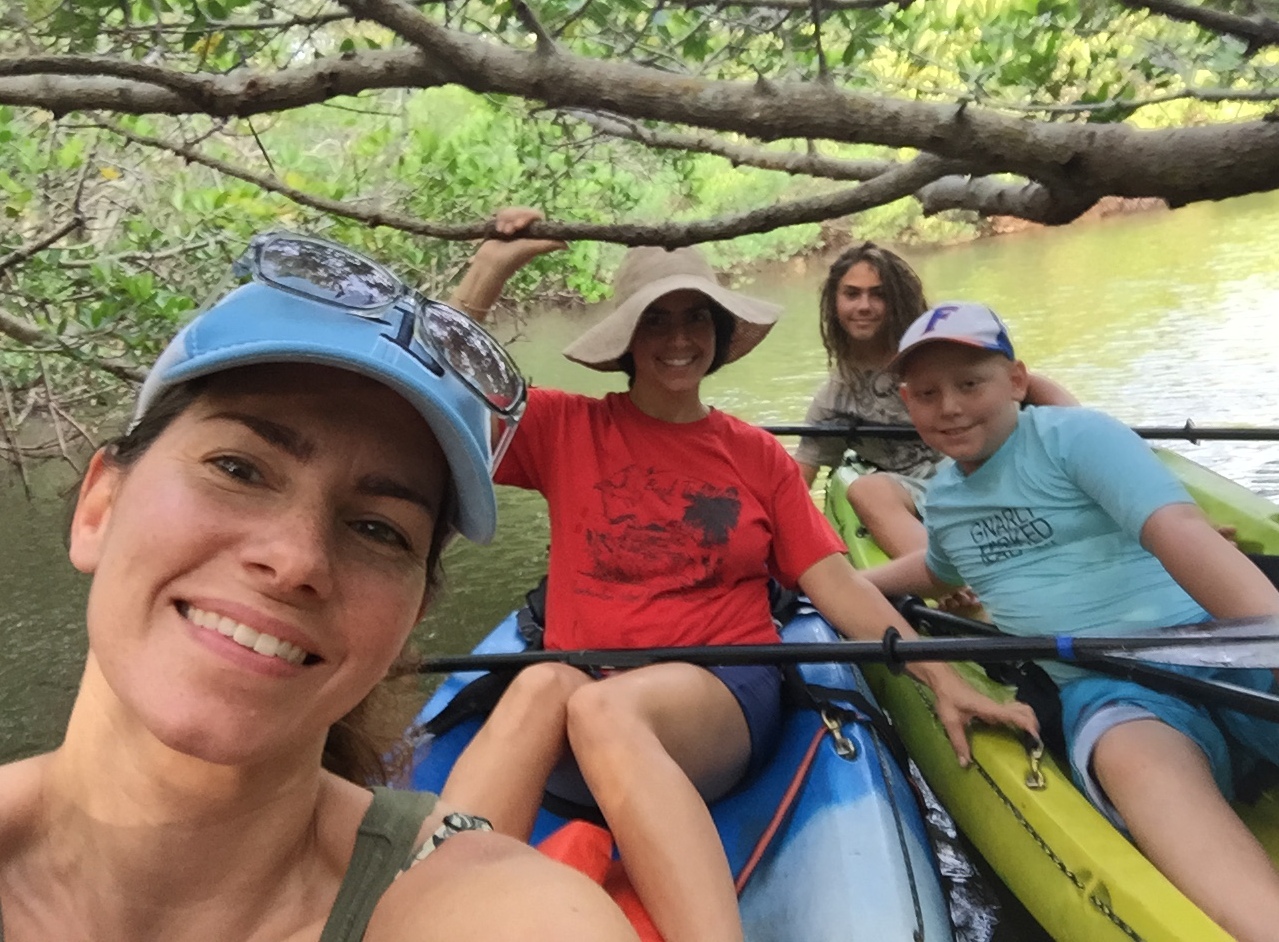 While Michael and Banyan are taking a road trip in Wisconsin, leukemia is taking a little road trip too. Nearly all of its symptoms are on vacation this weekend. Benjamin is feeling healthy and strong. He's not nauseous at all. He's not sore. He's not tired. He's still hungry, but there is once again an appropriate amount of time between meals, and his hunger is no longer desperate. Aside from timing his nightly oral chemotherapy, and putting sunscreen on the top of his head (a new feeling), there were no signs of leukemia here today.
Instead, Aunt Sarah, Lotus, Benjamin and I enjoyed a picturesque day in Sarasota. We were launching kayaks through the mangrove tunnels shortly after the sun rose. Benjamin was a strong and solid paddling partner with his cousin. We picnicked later at a windy beach. Lotus taught Benjamin how to fly a two handed kite. We watched mussels bury their way into the sand. In the afternoon, we headed east for Myakka State Park. The high waters made wildlife abundant. There were so many moments today that reinforced the fact that we are so fortunate to live here, in this little paradise.
As I was texting photographs to Michael, he was texting them to me. He and Banyan are having a wonderful time together. None of us would have planned things this way, but I find myself once again grateful for unexpected blessings: Benji and I can't be in Wisconsin this weekend, but we've had a gorgeous day here at home, and Michael has an unexpected opportunity to spend some one on one time with our oldest son, on the eve of middle school. This is precious time.