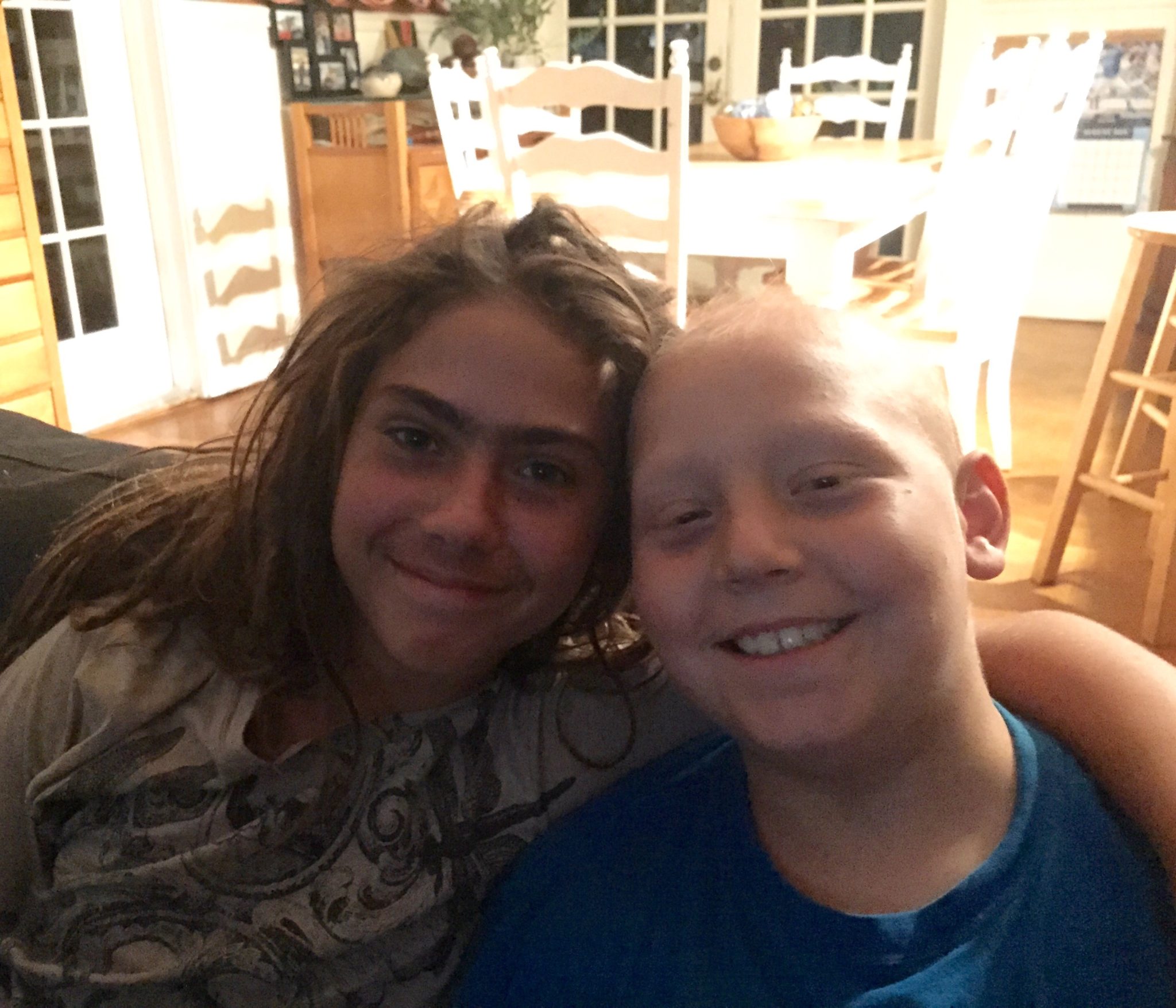 Michael left before dawn to catch his plane to Wisconsin to retrieve Banyan from Camp Highlands. Benji and I saw him off and returned to bed for an extra hour or two of sleep. It was nice not to have to leave for the hospital today.
Benji felt fantastic all day long. He had a great Pilates session and stretched his body with control. Our sweet next door friends have returned from Canada, and he swam in their pool, happy to be reunited. His aunt and cousin came for a visit from Gainesville, and he was super excited to be with them. They took a bike ride while I stocked up on groceries, and we had a feast for dinner, complete with figs and artichokes, two of our favorites. After dinner we joined Kathy and Gana and their visiting friends for frozen yogurt and conversation.
The day was rich and full. I had just finished reading to Benji when the phone rang, and Michael and Banyan were on the other end. It was so good to hear Banyan's voice. Benji could hardly contain his happiness.
We are definitely in a sweet spot this weekend.