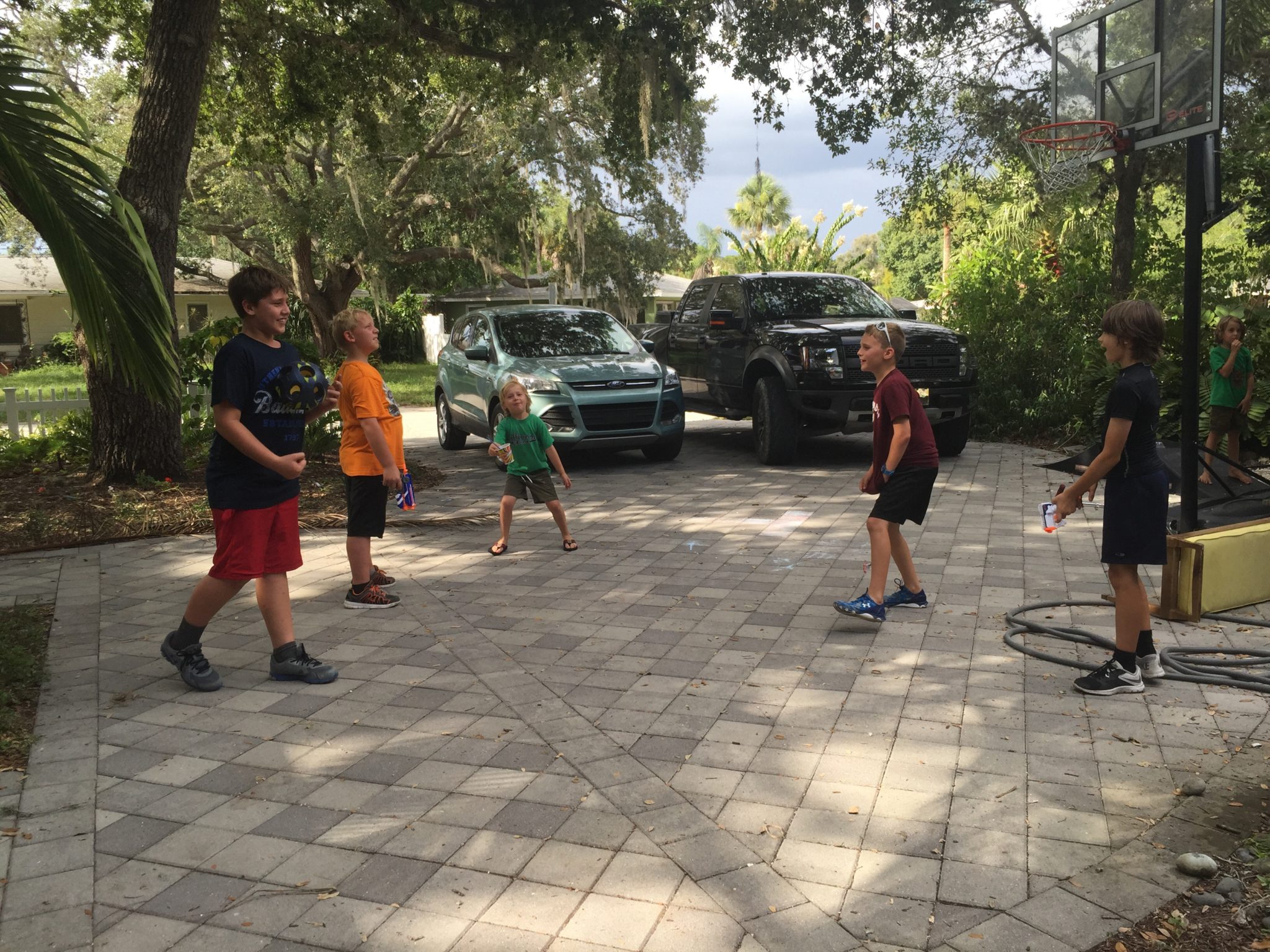 Blessings continue to come in unexpected places.
This morning, I got a hair cut, my first of the year. My sweet friend who owns the salon treated me to the much-needed service, and to a coffee as well. To try and repay her, I shopped a little in the boutique in the front of the salon. When I tried to check out, I learned that someone anonymously treated me to those things too. I didn't quite know what to say. There was also a newspaper in my driveway this morning. Since I let our subscription lapse when Benjamin was diagnosed, I'm not sure where this came from either. I am overwhelmed, and I am grateful.
After much deliberation we decided to stay in Sarasota today. We considered driving to Gainesville to be with my sister and her family. We haven't traveled to anywhere but All Children's Hospital since Christmas, and I've been missing them a lot lately. But we knew the trip would eliminate the time at home we need to prepare for Benji's next phase of treatment, which begins Monday. It's also Banyan's last weekend here before four weeks of camp. So we stayed, and embraced being home.
We'll celebrate the Fourth tomorrow poolside with Michael's mother and sister, then have all of Sunday to prepare for Delayed Intensification. I have lists of questions, prescriptions, and groceries forming. I'm trying not to be nervous. So is Benji. When "the hospital" or "Monday" is mentioned we catch each other's eye and change the subject.  We are determined to savor these last days of his break in treatment, these final days as a foursome before Banyan leaves, these dog days of summer that carry smells of barbecue and chlorine on the wind, and leave watermelon rinds and chalk drawings on the driveway.