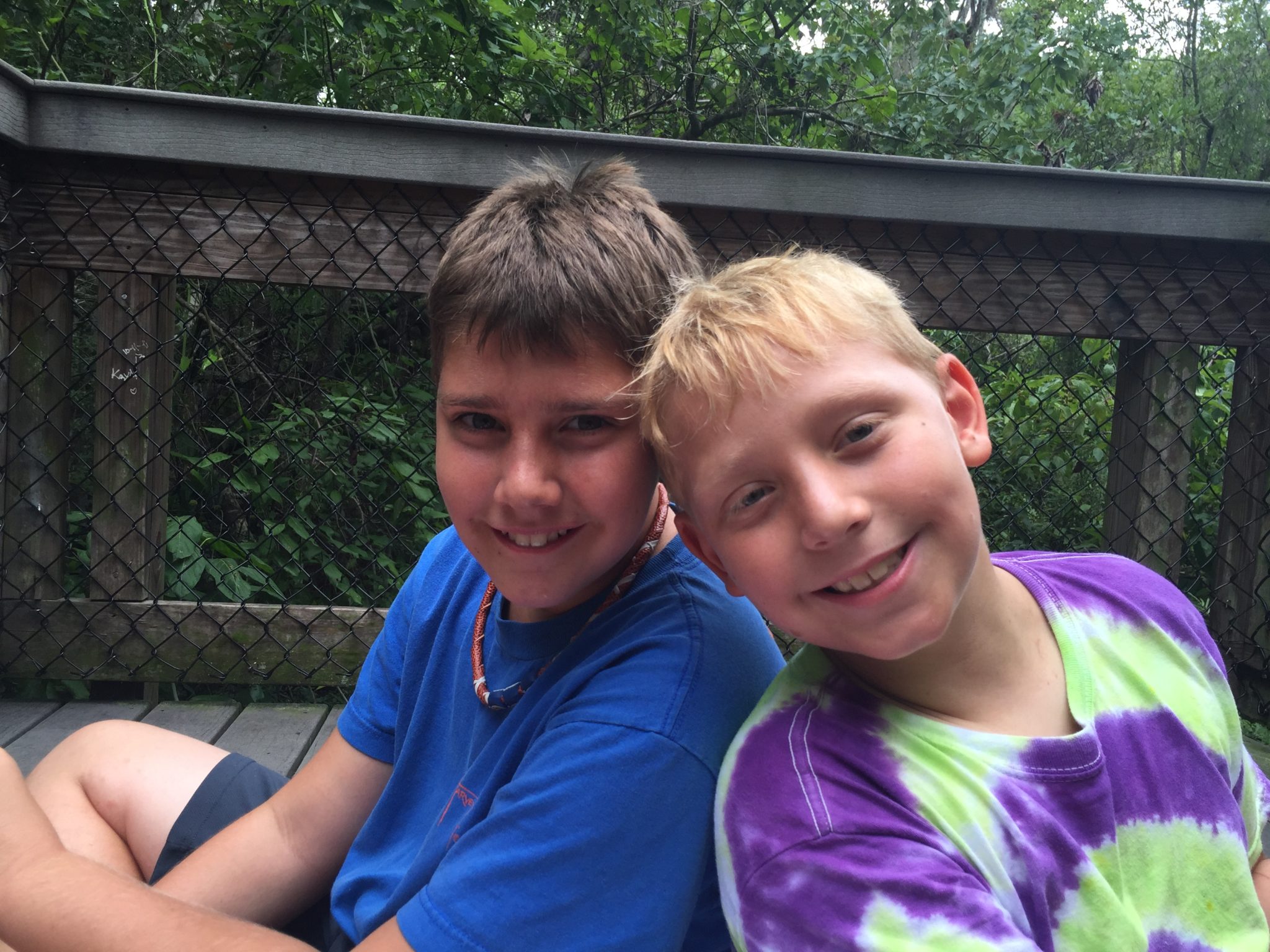 I was awake well into the wee hours last night. The Opinion pages editor from our local newspaper invited me to write a guest column about Benjamin's diagnosis, and the galvanization of our community surrounding his healing. Prior to his remission, I wasn't ready to do this. But with the big lemonade stand coming up Sunday, I thought it was as good a time as any to give it a try.
It was so hard. Writing here in this space feels easy, relieving, therapeutic. Writing for an audience of thousands, many of whom don't know our story, feels much different. I've written many guest columns in the past, all focused on maternal health. Those seemed to write themselves. This one took a whole lot more out of me.
Still, it was an honor to write it, edit it, and hit "send." I want our community to realize how strong we are, and what a difference we can make to one family. If every family had the support and love that we enjoy, our world would be a much brighter place.
We packed a picnic lunch today, just the boys and me. We went to a little secret nature trail we love and enjoyed a fine rain misting on our faces. Benjamin continues to feel terrific. We know that this week is a sweet spot. Benjamin's treatment calendar could have easily conspired against us, with huge family gatherings Friday and Saturday, and the lemonade stand Sunday. Benjamin could have been in the hospital, or nauseous, or profoundly neutropenic. Instead, he will probably feel better this weekend than he has in a long, long time. I'll raise a glass to that.