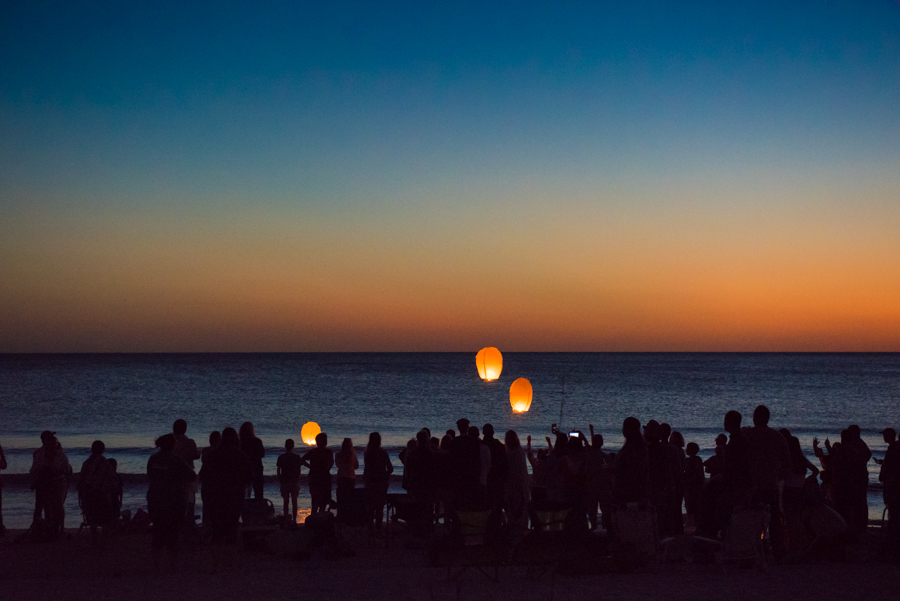 This has been a powerful weekend full of powerful lessons. The ache in my chest won't go away, and neither will the spinning, in the vacant places. I am overcome with sadness. I am overcome with gratitude.
On Friday afternoon, when the slideshow for Benjamin's service was almost complete, my computer crashed. Everyone came to my aid immediately. Within minutes I had a laptop to work with and technical folks on the phone and in my house. It soon became apparent that the slideshow wasn't salvageable. They would be able to retrieve most of the photographs, but not the slideshow itself, the one I'd been working for several days and sleepless nights. I opened the laptop and started to recreate the project. I had a bit of a breakdown. I was so tired and I couldn't believe this was happening. I had put so much pressure on myself to get this right. It was my gift to Benjamin, and it was gone.
The technical folks were still in my office, so I stepped outside, into the backyard where Benjamin played, and closed the door behind me. I sat down on the ground and listened to the birdsong. I felt the sun on my face. As hard as it was to do, I released attachment to the gift I had made. I let it go, and I thanked my boy. I would create something simple and sweet for the service and it would be just fine. Grace surrounded me.
When I came back inside, I sat with my thoughts in the rocking chair for a moment before getting to work. Then, the saints who were tinkering with my computer plugged a flash drive into the laptop, and called me over. They had recovered the slideshow file, and all of the photographs in it. It was a moment unlike anything I had ever experienced. It was divine. I sobbed with grief and gratitude. In letting go of the gift, I was able to receive it as well. I felt boundlessly supported.
We released lanterns into the salty air above the ocean on Friday night, surrounded by children, family, friends, love. The sunset was perfect. There was a shooting star. The waves sparkled in the moonlight. When we came home, I finished the slideshow, exported it, watched it with my family, and went to bed. As I fell asleep I felt Benji wrapped up in my heart.
On Saturday, we said goodbye, one more time. The service was perfect. Andy's words were exquisite and soothing. The speakers and musicians delivered their gifts with perfect timing and reverence. The auditorium, adorned with rainbow stars, was full to capacity. When the slideshow was finished I felt so grateful. It was a gift for Benjamin, and it was a gift for me; but in its unwrapping, I could give it one more time. I could show our community Benjamin's essence. His crinkly smile. His spice. His bright light. His constant joy. His unending courage. His love.
When the service was over and the people gathered around us, I started feeling swirly. The energy was overwhelming. So much love. I felt dizzy more than once and was relieved when my path intersected with a chocolate chip cookie the PTSO had provided. We were loved from all directions: teachers, nurses, doctors, other children with cancer and their mothers, neighbors, clients, colleagues, old friends, new friends, family.
We will never, ever be able to properly thank everyone who has helped us to honor Benjamin, throughout his treatment, his transition, and his celebration. We offered these words at the service and we offer them now, to those who were unable to attend.
To our families. You loved Benjamin with us before he was born, and you grieve for his loss with us now. You have prepared us meals, you have paced the floors, you have prayed and prayed. Your presence was never a question. It just was. Thank you.

To our friends. You have kept your candles burning for more than two years. You have us given us your love, your gifts, and your steadfast support. Our connections did not fade. They were made stronger. Thank you.

To the children. Benjamin kept such excellent company. In his neighborhood, in his classrooms, on his baseball teams, at Shell Beach. He was a very good friend because he had very good friends. Thank you.

To our hospital team, especially our nurses. You shepherded us through Benjamin's treatment with such kindness and compassion. You laughed with him. You cried with us. You took good care of our son. Thank you.

To our mighty village. Look around you. Be proud. You are part of a community that takes care of each other. You took care of us. Thank you.
This morning, we gathered again at Kathy's house for a brunch full of Benjamin's favorite foods. It was abundant and delightful and a lovely way to end the weekend. As people started to trickle out and travel home, I found myself feeling incredibly sad. It was over. In the usual goodbye chatter, future plans were mentioned; Easter egg hunts, summer vacations, diving for scallops. In every scenario, I could only see Benjamin's absence.
Andy cautioned Michael and me about the quiet that will follow. The stillness. The dust. I feel it already. We have relied on plans for so long now. When one medicine didn't work, we had a plan to try another. Then another. We had a plan to pursue clinical trials. We had a plan to help Benjamin transition peacefully. We had a plan for a sacred burial. This weekend's events were the last to be planned. Now, there is stillness. Dust.
We will take time with the quiet. I have craved it, in a way. I want to float on the ocean and be with Benjamin's memory and the details of his spirit. But we will also make new plans. We are meeting with the All Children's Foundation this week to begin discussing how best to utilize The Benjamin Gilkey Fund for Innovative Pediatric Cancer Research. I have a long list of children who have been waiting patiently for their rainbow stars, throughout the country. And we now have a camper that needs to be put to honorable use, making new memories with Banyan and his friends.
For now, I invite you to see Benjamin the way we see him in our hearts. Thank you for sending love to Benjamin the Brave on our journey through childhood leukemia.