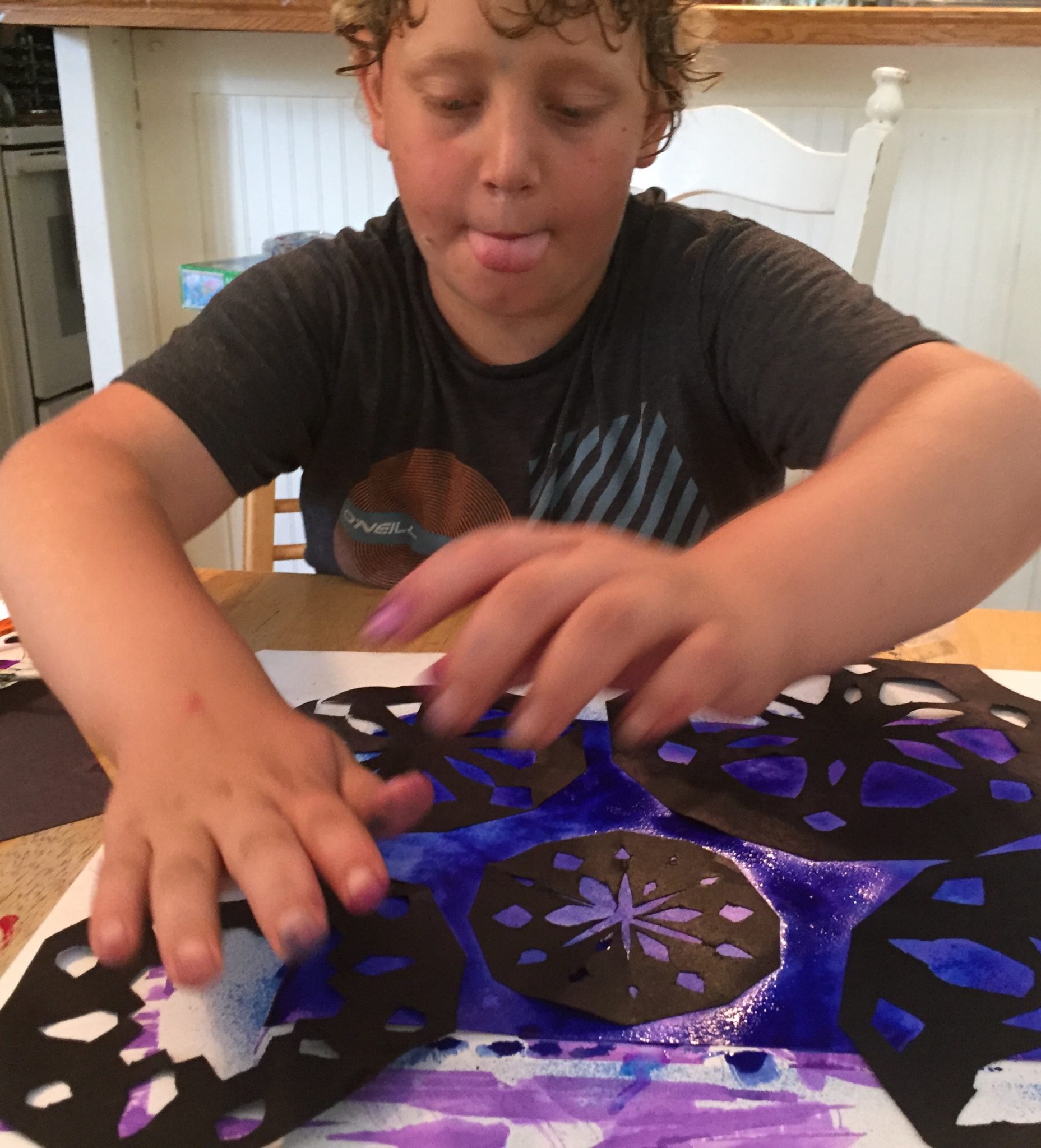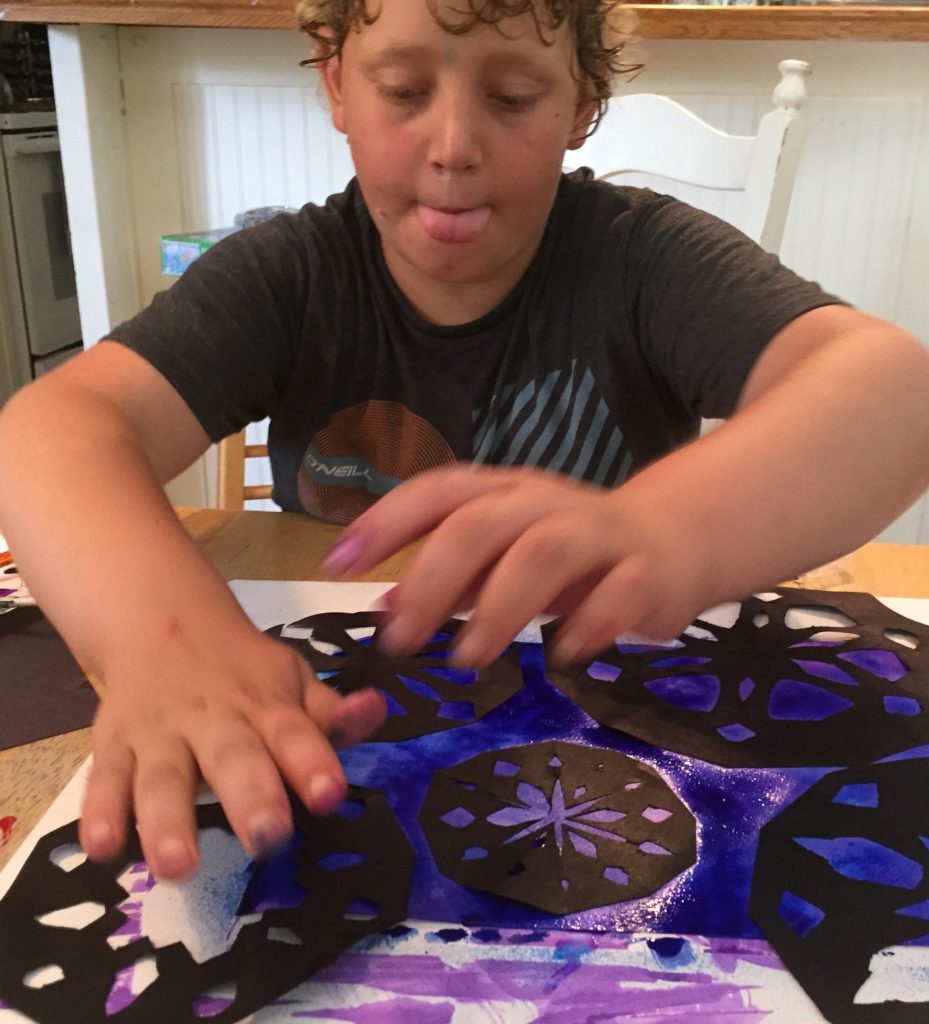 Last Thursday Benjamin woke up with stomach pain and nausea. Today, nothing. I'm grateful he's tolerating his medicine more successfully this week. I just have this feeling that he will not be placed on a chemo hold throughout his entire long term maintenance phase. This feeling is completely arbitrary; of course it's possible. But he's just rocking through this. The worst is behind him. I know that, for certain.
The Children's Cancer Center is hosting their annual holiday card art contest for cancer patients. Benji is entering again, and today I helped him create his first draft at an entry inspired by Aunt Sarah: a liquid watercolor night sky with imprints of snowflakes created by paper cut outs and the sun's heat. Today's attempt was absolutely gorgeous. The snowflakes look like sand dollars, which is perfect for Florida. We'll do another one tomorrow.
Michael is leaving in the morning for a three day fishing trip with friends. It is so sorely needed. He has been working so hard lately and I'm so happy that he can get away and feel free for a little while. He bears so much on his strong shoulders. Benji and I will miss him, as we miss Banyan, but we have plans of our own for a wonderful weekend here in Sarasota. Blessed is a word that comes to mind, again and again.