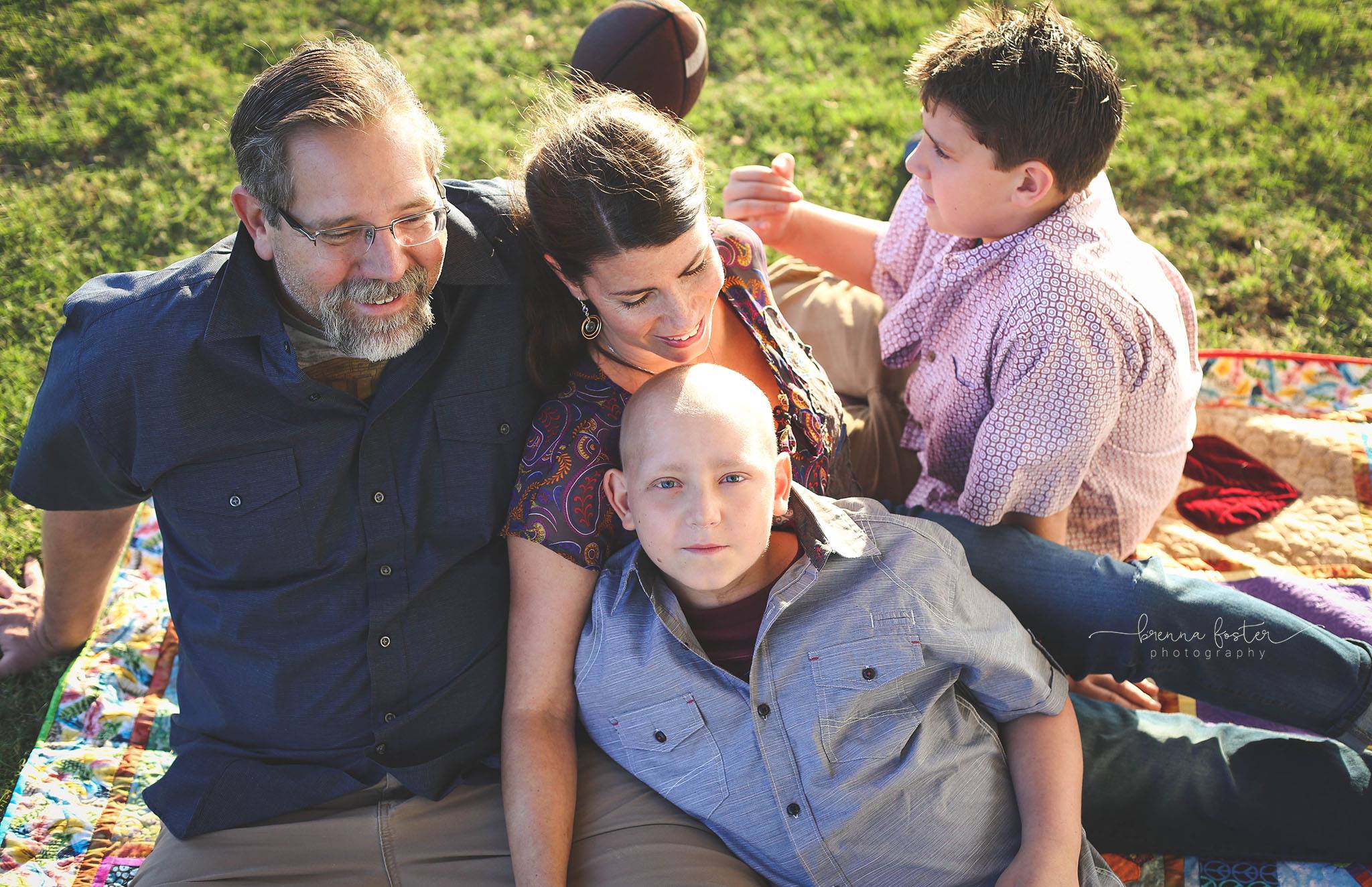 We took the boys out the breakfast this morning at our favorite neighborhood joint to make up for our lack of Cracker Barrel last night. It was a great way to start the day. Even though Benjamin was "insanely hungry" as he put it, he had no trouble ordering, and We talked a lot about our upcoming Georgia trip and what we each needed to accomplish to meet our goal of leaving at sunrise Wednesday morning. It was like a team huddle. After breakfast we had our game plan: Michael took the boys to stock up on fishing supplies and to get Banyan a haircut, and I went to the grocery store to prepare for our retreat in the south Georgia woods.
In the afternoon, we put on nice clothes, gathered our fishing supplies, and went down to the Ringling Bridge. One of my dear friends is an extremely talented photographer. We'd talked about doing a photo shoot back in the spring; she was one of the many amazing women that came together to gift us our family quilt. I just wasn't ready then. But now that Benji is in maintenance and we are sinking our roots back into the ground, it seems like the perfect time to try and capture our gratitude for this new chapter in our lives. Before we left, Michael and I took our quilt off the wall where it permanently hangs and loaded it into the truck as well.
Of course, looking natural for a camera is a very difficult thing to do, and we were feeling the pressure. The boys weren't cooperating at first and I wasn't sure what kind of shots my friend would get. But as the sun went down, we all relaxed, and the boys had a wonderful time fishing under the bridge. Later tonight, she sent me this preview of our family, and it took my breath away.
I am so deeply thankful for this experience and for everything this photo represents. I am thankful for our amazing moments and our mundane ones.
"Life is amazing. And then it's awful. And then it's amazing again. And in between the amazing and awful it's ordinary and mundane and routine. Breathe in the amazing, hold on through the awful, and relax and exhale during the ordinary. That's just living heartbreaking, soul-healing, amazing, awful, ordinary life. And it's breathtakingly beautiful."
― L.R. Knost