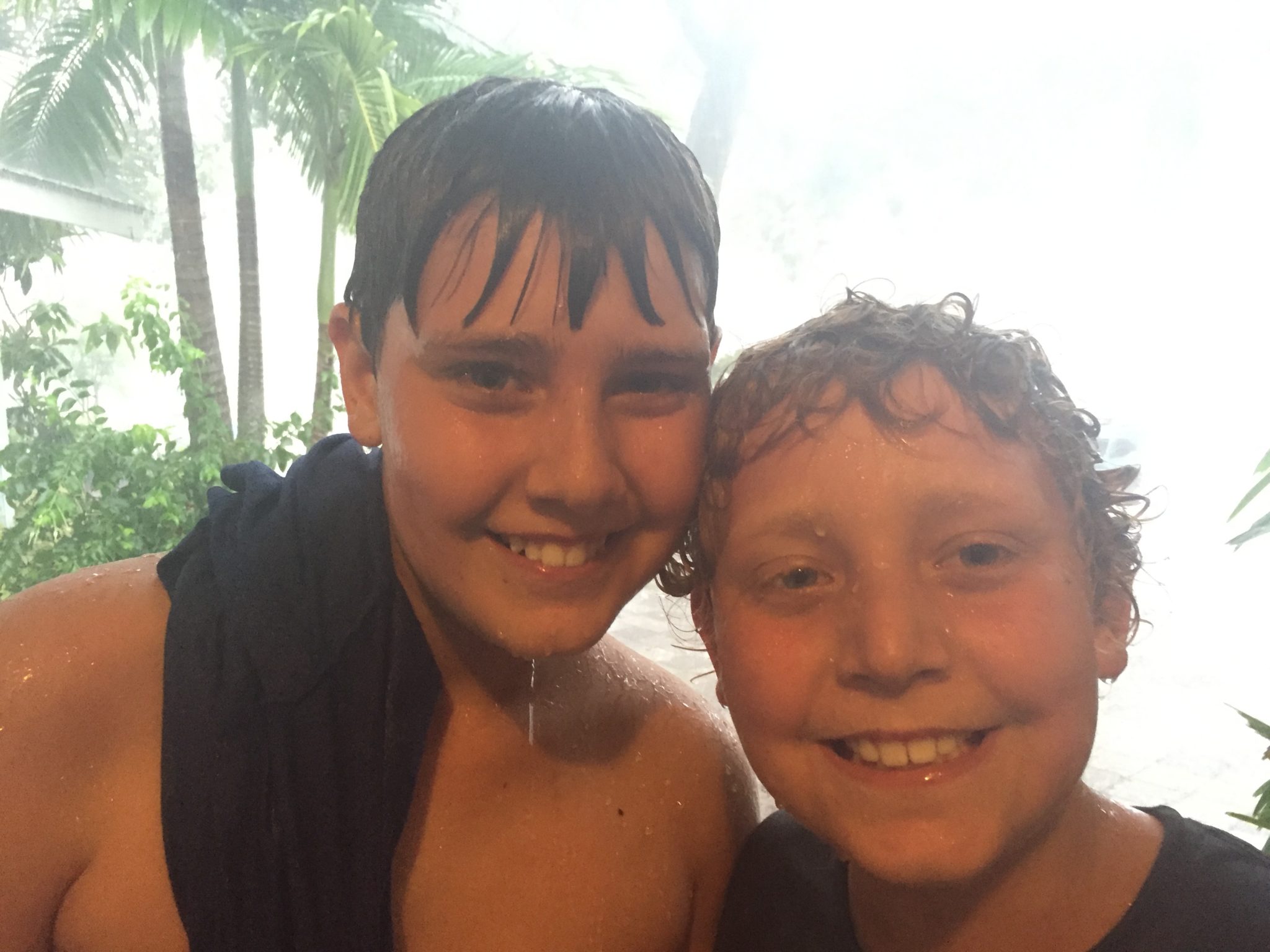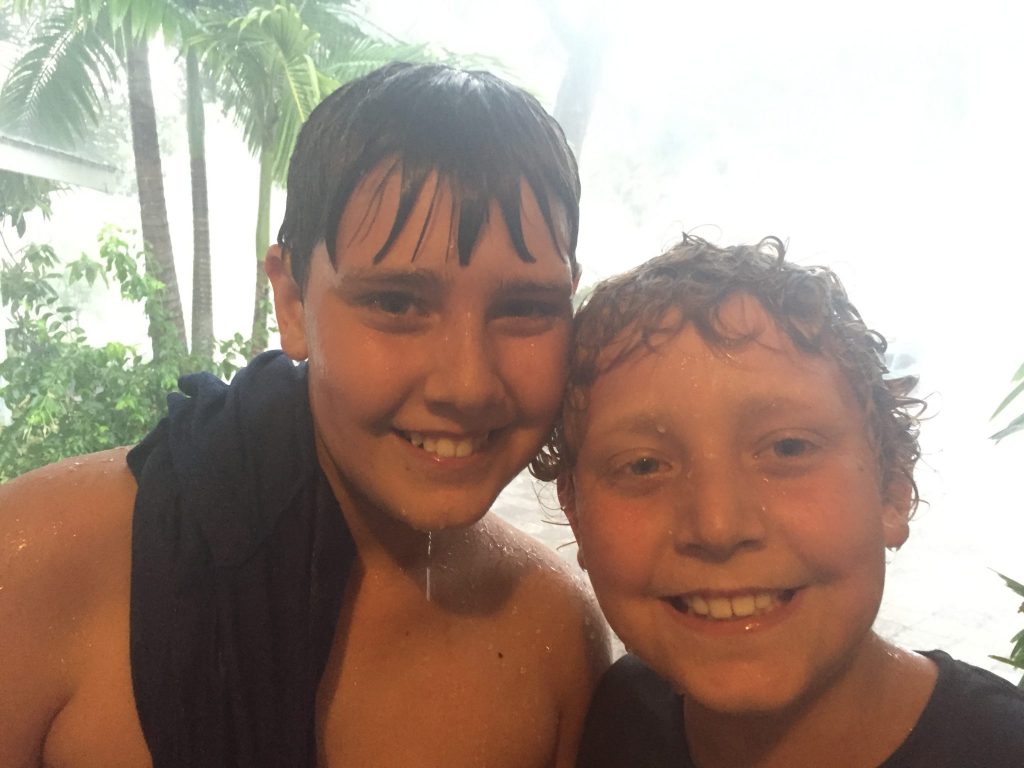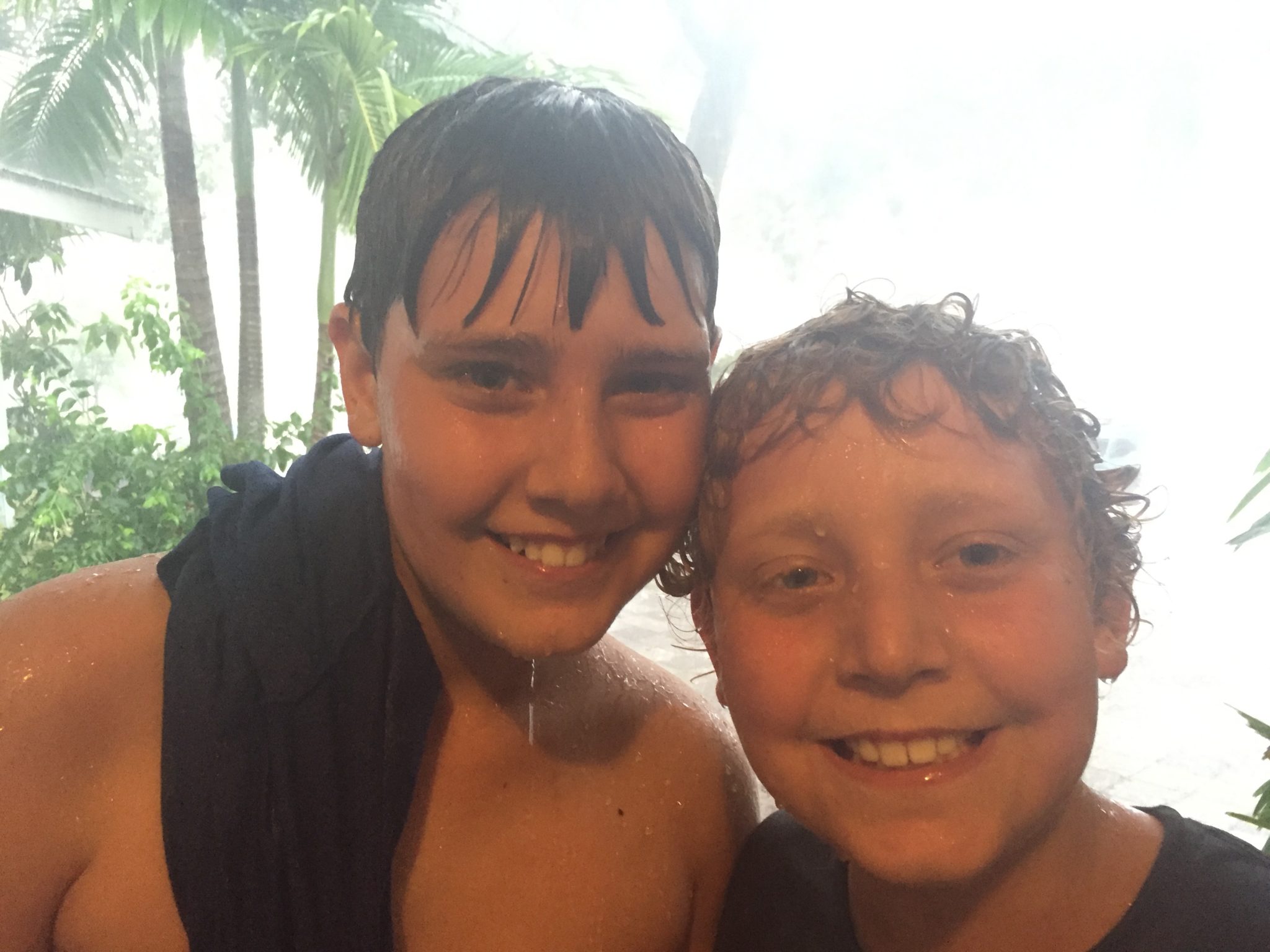 It was the first day of summer, and it was a torrential downpour for most of the day. The season's first tropical storm has shut down the Sunshine Skyway. Our alarms are set super early in case we need to circumnavigate the bridge in the morning on our way to All Children's.
There was a bit of sibling bickering today, especially at the end of the evening when the boys were tired, but for most of the day they played so happily together. They played in the rain and laughed so hard. We made hot chocolate like we have done after summer rains in years past. It was a sweet feeling.
Benji's appointment with our family practice physician went well. She is lovely, and I really appreciated the direct way in which she communicated with him first, before speaking to me. It was genuine and respectful. We talked a bit about long term care, detoxification, and markers for late effects. She recommended contacting an integrative medicine oncologist in Chicago. I sent his office a message today. We'll be in Chicago later this summer when Banyan finishes his camp session. Perhaps a visit to this clinic can be arranged.
Tomorrow, either via Skyway or Tampa traffic, we will go to All Children's for Benjamin's monthly treatment. Banyan will join us. Benji will get his port accessed, his blood drawn, and his counts assessed to see whether an increase in chemo is necessary. He'll have intravenous Vincristine, oral Methotrexate, and he'll begin a new round of steroids. I hope to see Dr. Oshrine and discuss the genetic testing we'd talked about. I hope for decent weather and safe travel conditions. I hope for a smooth and easy day for my boy.