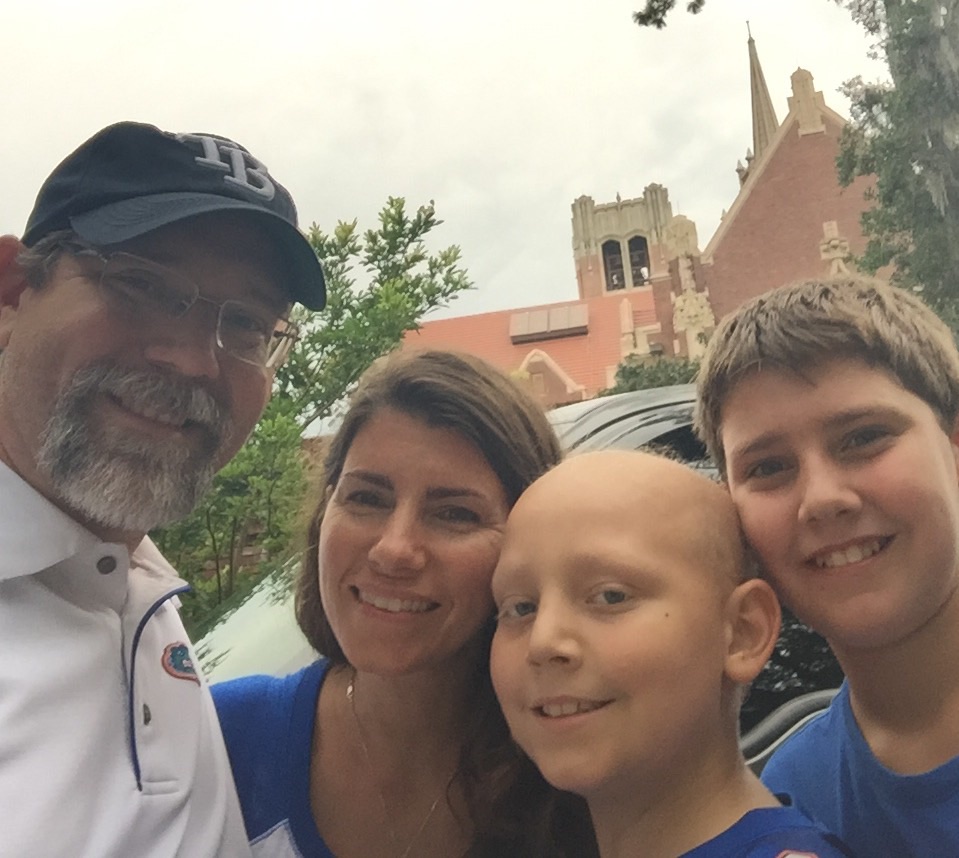 Benji woke me up this morning, clutching his tummy and asking for Kytril. I gave it to him with water and assisted as he fixed himself some scrambled eggs. He didn't finish them. I was wondering if he'd feel well enough to go to Gainesville after all today.
By the time Michael and Banyan woke up, Benji felt much better and was looking for his Gator jersey. We were on the road by 10am.
The dirt road leading up to my sister's place looked beautiful. It has been a long time since we'd traveled there. We spent a few hours with our Gainesville family then headed toward The Swamp.
Once on campus, we found some old college friends and joined their tailgate party. Banyan and Benji integrated themselves seamlessly into the pickup football game that was taking place. Benji was thrilled to be normal, to feel swept up in the pregame energy.
We stayed at the game through halftime. Benji has to be at All Children's Hospital tomorrow at 10, so we decided to come home tonight. It was a long walk for Benji from The Swamp to the car. There were tears, but Michael and Banyan kept it easy by throwing the football to Benji all along the way.
We're on our way home now and Benji is sound asleep. It was our first trip out of town since Benji's diagnosis, and it was a sweet success.