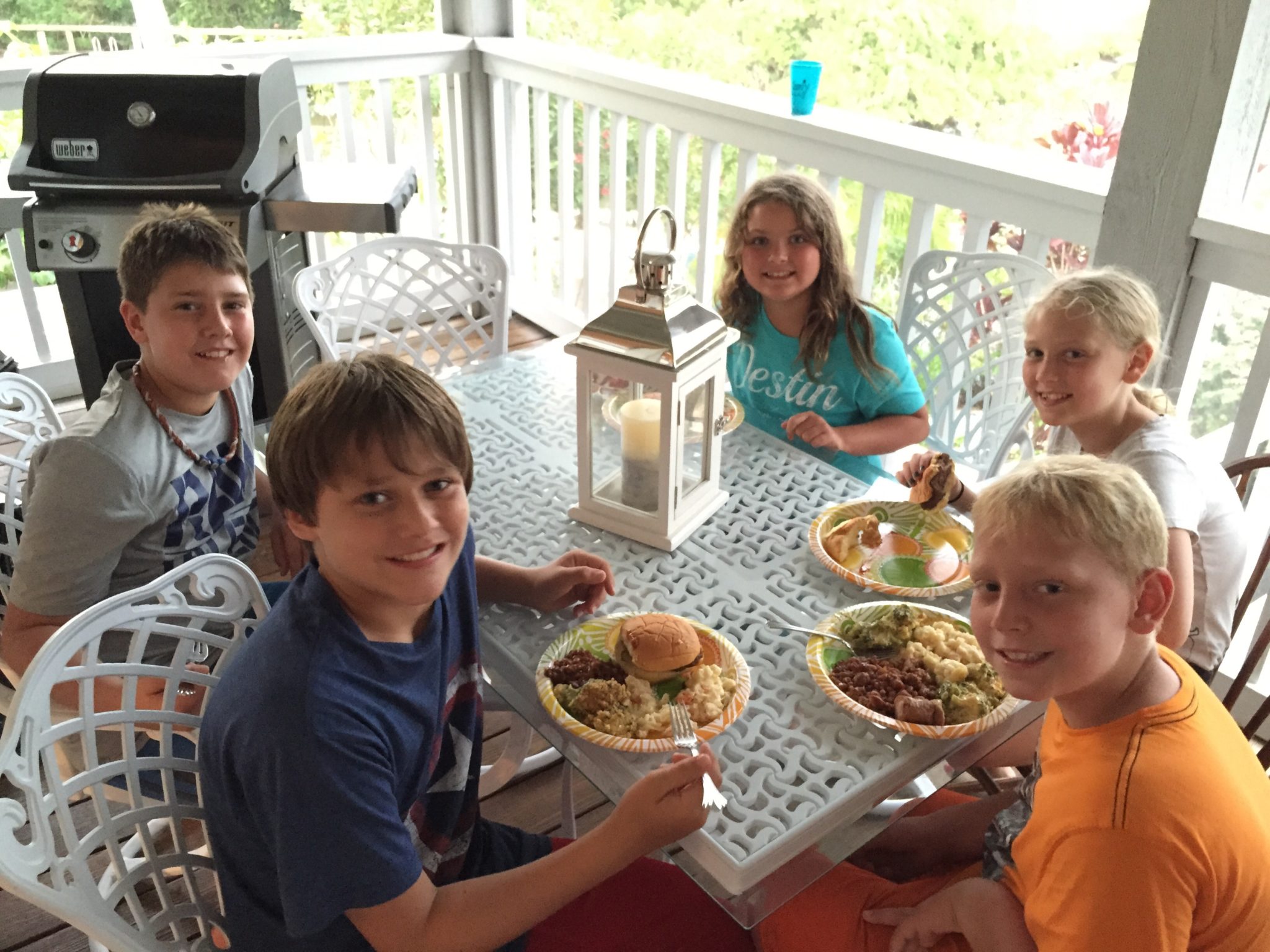 My guest column was printed in today's Sarasota Herald-Tribune. I woke up relieved, knowing it was out there. I exhaled and started the day. As the hours ticked on, I received the nicest comments from folks all over the community, people who share my opinion that this village is indeed a most powerful place in which to raise a child.
This weekend is a huge one for our little family. Michael's grandmother, one of two living great-grandmothers to our boys, is celebrating her 90th birthday this weekend. Nearly every Gilkey that ever there was is flocking to Sarasota to celebrate her life and legacy. Festivities will continue from tonight through tomorrow evening, and then we will gather on Sunday at the lemonade stand in Benji's honor.
We are thankful that this weekend falls in such a sweet spot between treatment weeks. Benjamin feels wonderful and spent the evening splashing in the pool with his cousins. As I was helping to clean the kitchen at Michael's mama's house after dinner, the mother we met at the hospital last week sent me a message. Her two year old is not tolerating one of the chemotherapy medicines well, and they are halving her dosage. Her tone was so worried and so unsure. I am reminded in so many ways today how much we have to be thankful for.