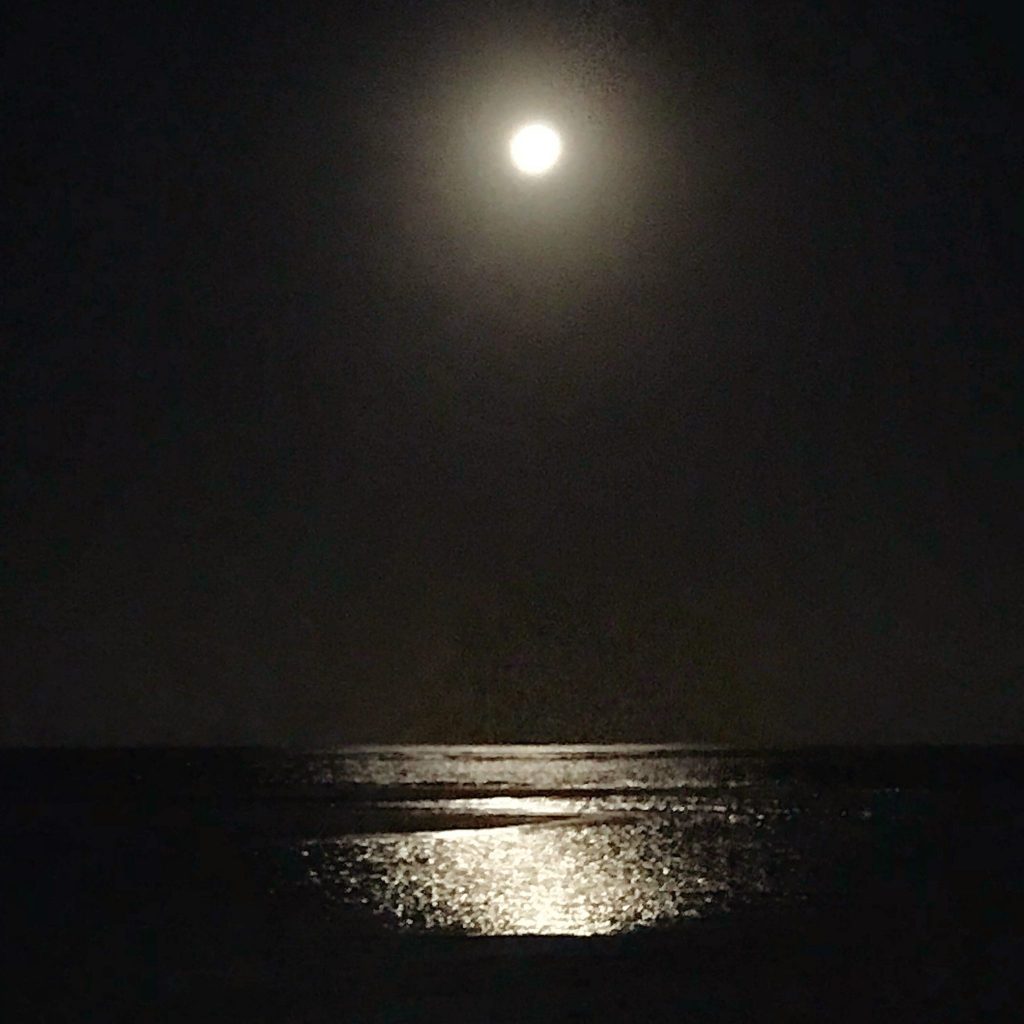 Twelve moons have waxed full
Since you took your last sweet breath.
I don't understand.
On your first birthday,
We celebrated milestones:
Sitting, crawling, words.
You could say mama,
You laughed with your whole body,
You took steps. We cheered!
Those moons waxed slowly,
Invitations to reflect:
Oh my! How you've grown!
Now, the waxing burns
At a speed that dissolves
Time's definition.
Now, it's your absence
That competes with your presence
For my reflection.
So, I watch the light:
The silver moon, shimmering
Over the ocean;
The sun's rays rising
Through sea grape and sunflower,
Casting gold on sand;
The flickering flames
Of the candles I still light,
Warming paper cheeks–
And I find you there,
Laughing with your whole being,
Your darling soul, you.
Time has betrayed us,
But light—never. So, I watch,
And I try so hard
To pour out more light
Through my heart's tender fissure,
Hoping it will reach.