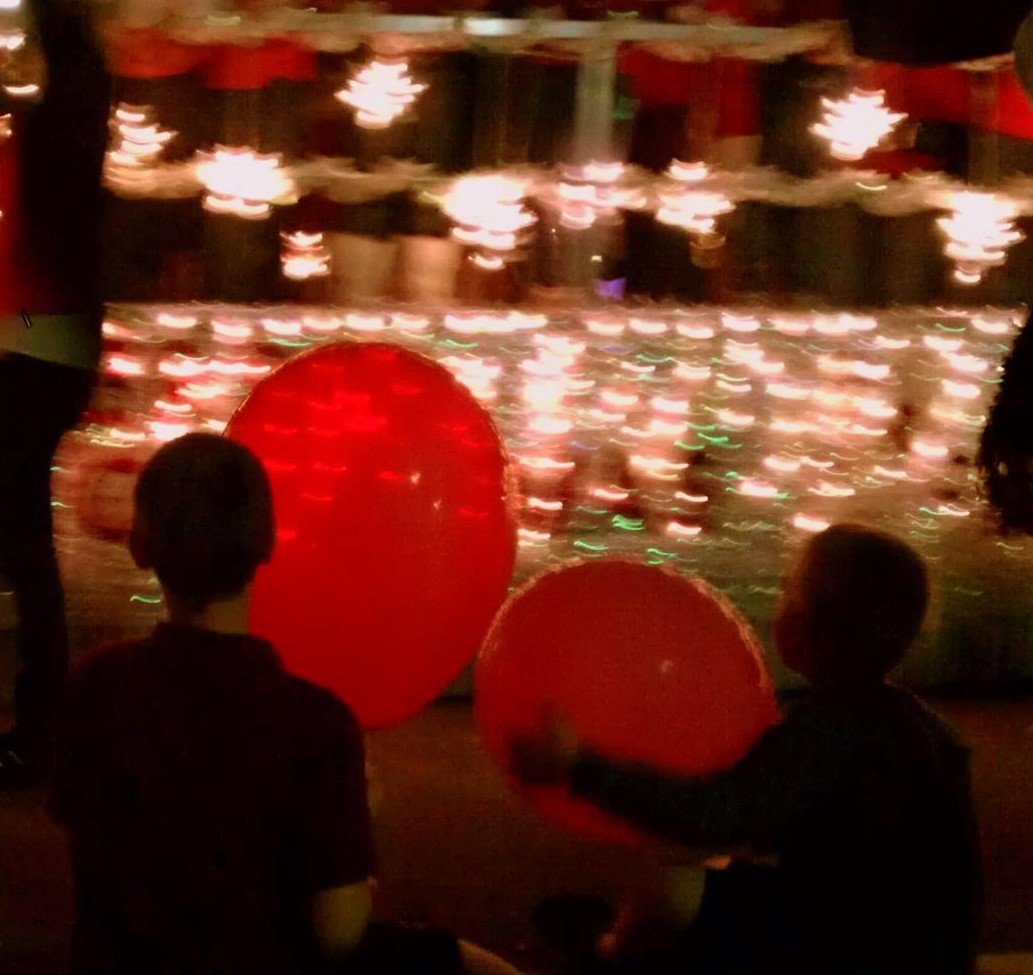 Sweet Mother Mary,
Please help me through these next forty days.
Carry me to his great grandmother's house for Thanksgiving. Help me see his shadow in the pine trees. Help me hear his laughter in the crackling fire. Help me hold space for his father, who used to find such comfort there, and for his brother, who will probably skip the wishbone this year after the turkey is carved.
Help my eyes find the beauty in the twinkling lights he loved so much as we drive back home.
Push the lump down deep in my throat when I see the egg nog in the grocery store.
Help me breathe through the pain in my chest when I drive past the red and white tent on the corner. Give us the strength to walk in one day and find The Perfect Tree, however imperfect it feels.
Sit with me as I unwrap the ornaments, please. Help me see his little fingers as they show me which branch deserves each treasure.
Be with me as I shop for toys and games that don't require two players.
As I sit in his enormous absence, let me feel gratitude for his brother's beautiful presence.
Guide me in the spirit of this season, please. Give me strength with decisions I've never questioned, like Santa Claus and Christmas cards and the symmetry of stockings.
Help me know how to honor him, and children like him.
Let me hear the music and feel his bright joy, stronger than my sorrow.
Surround me with the divine comfort I have been so blessed to know these last nine months.
And on the longest night, Sweet Mary, please help me celebrate his Solstice birth, so close to the night your own son was born, when you pondered precious things in your heart.
Amen.