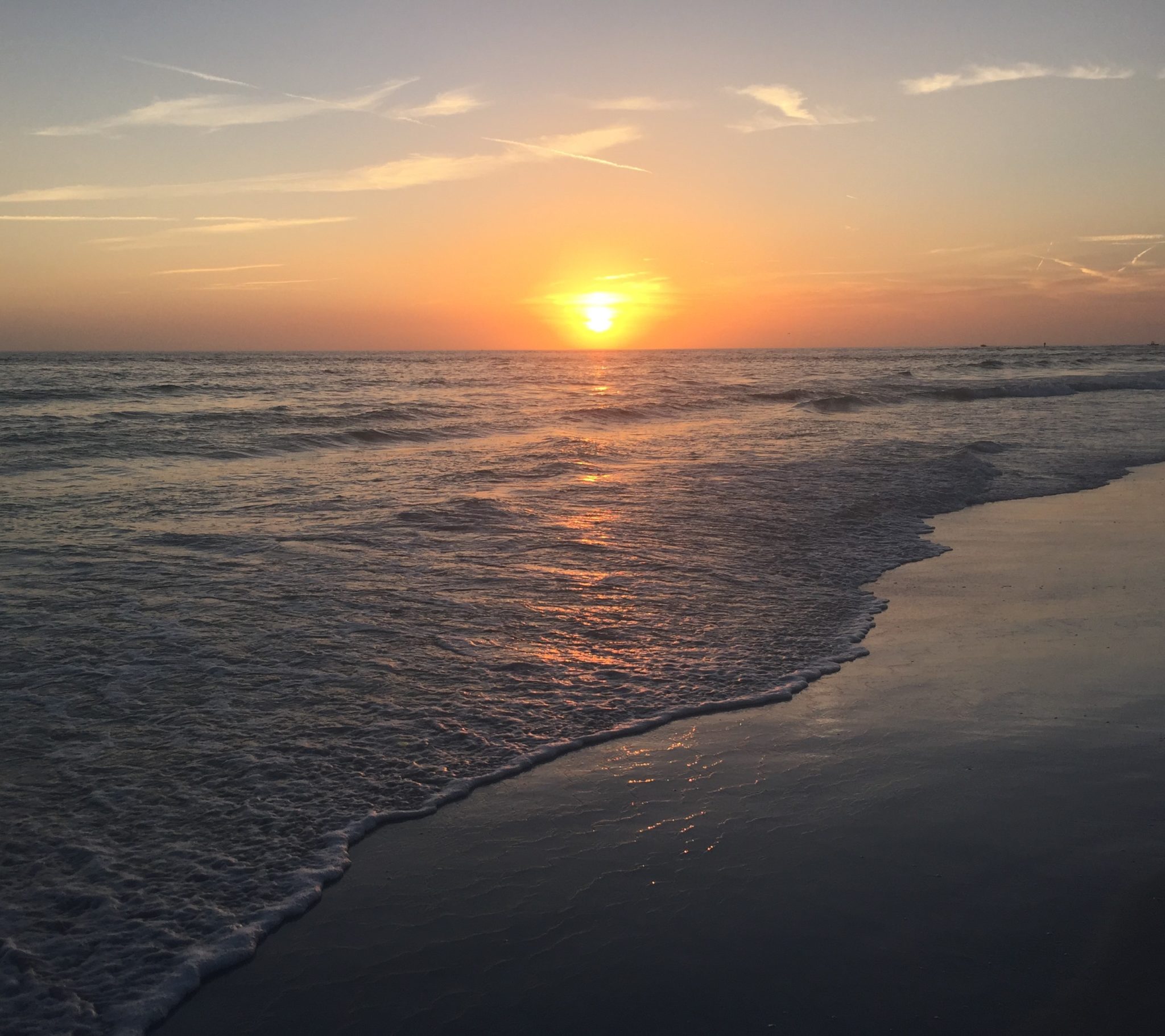 I'm writing this on my phone as Benjamin sleeps next to me. For the first time in several days, I've taken his temperature before bed. 98.6. Of course–he's just warm from having the sun soaked into his skin.
We had such a lovely, relaxing, beautiful long weekend on Siesta Key. For the last four days our world has been made up of stingrays and drip castles and dolphin schools and sand dollars. Michael threw the frisbees and footballs a thousand times with the boys, and tossed them laughing into the water from his shoulders. Our family and dear friends helped us create delicious food, music, and conversation. Benjamin played and splashed and swam from mid-morning well into each evening. It was astounding to watch his body, as strong as its ever been.
The staycation truly felt like a Spring Break from leukemia. Aside from Benjamin's weekend antibiotics and his twice daily mouthwash, there were very few reminders of the disease he is eliminating. He was not tired. He didn't utter a single complaint of mouth pain, nausea, or even sensitivity to the sunlight. I replaced The Emperor of All Maladies with a light novel. We compared sunsets instead of side effects. We watched kiteboarders instead of neutrophil counts. Leukemia stayed away for most of the waking hours, only visiting my dreams–Thursday it was a nightmare, Friday a subconscious reminder to use aloe juice for mucositis. By Saturday night, I slept soundly. I am certain that Benjamin did, for three straight nights. What a gift.
We returned home to fresh flowers, more packages, and cards for Benjamin. As the afternoon grew late and we unpacked and prepared for the week ahead, Benjamin's behavior and demeanor dampened. I know he was tired from the sun, but I can't help thinking he was also reminded of what begins again tomorrow. He was restless and breathing quickly. He said his mouth hurt when he was falling asleep. I remembered the aloe juice, took his temperature, and read to him until his breathing slowed.
As we talked between the chapters, Benji said he wanted to go back to school. This is something he's been brave enough to suggest a few times recently. After the Consolidation Phase is over, with its neutropenia and high susceptibility to infection, I hope we can make this happen for him. In the meantime, we're looking forward to starting our HopeCam connection with Mrs. West's class later this week.
Tomorrow we return to All Children's early in the morning for a complete blood count. To begin the second half of Consolidation, Benji's absolute neutrophil count (ANC) must be 750, and his platelets at least 75,000. Michael and I both feel confident these numbers will come easily. If they do, we'll be in the Infusion Center all day. Benji will get his second Cyclophosphamide (Cytoxan) treatment, sandwiched between six hours of hydration, as well as the first dose of his next Cytarabine (Ara-C) cycle. Then we'll go home and begin the next two week round of 6MP orally, and return three more times this week for more Cytarabine. This is the course we visualize for the week. We all desperately needed the rest stop this staycation provided, but we know it's time to jump back on the long road ahead.
I unpacked our oversized canvas bag to refill it for our hospital visit. After removing all of the beach towels and water bottles and collected seashells, I put back The Binder, Benji's schoolwork, and his lidocaine and dressing. I reached my hand into one of the pouches and found a perfect half sand dollar. I left it there. We'll bring a little of the beach with us over the bridge tomorrow.