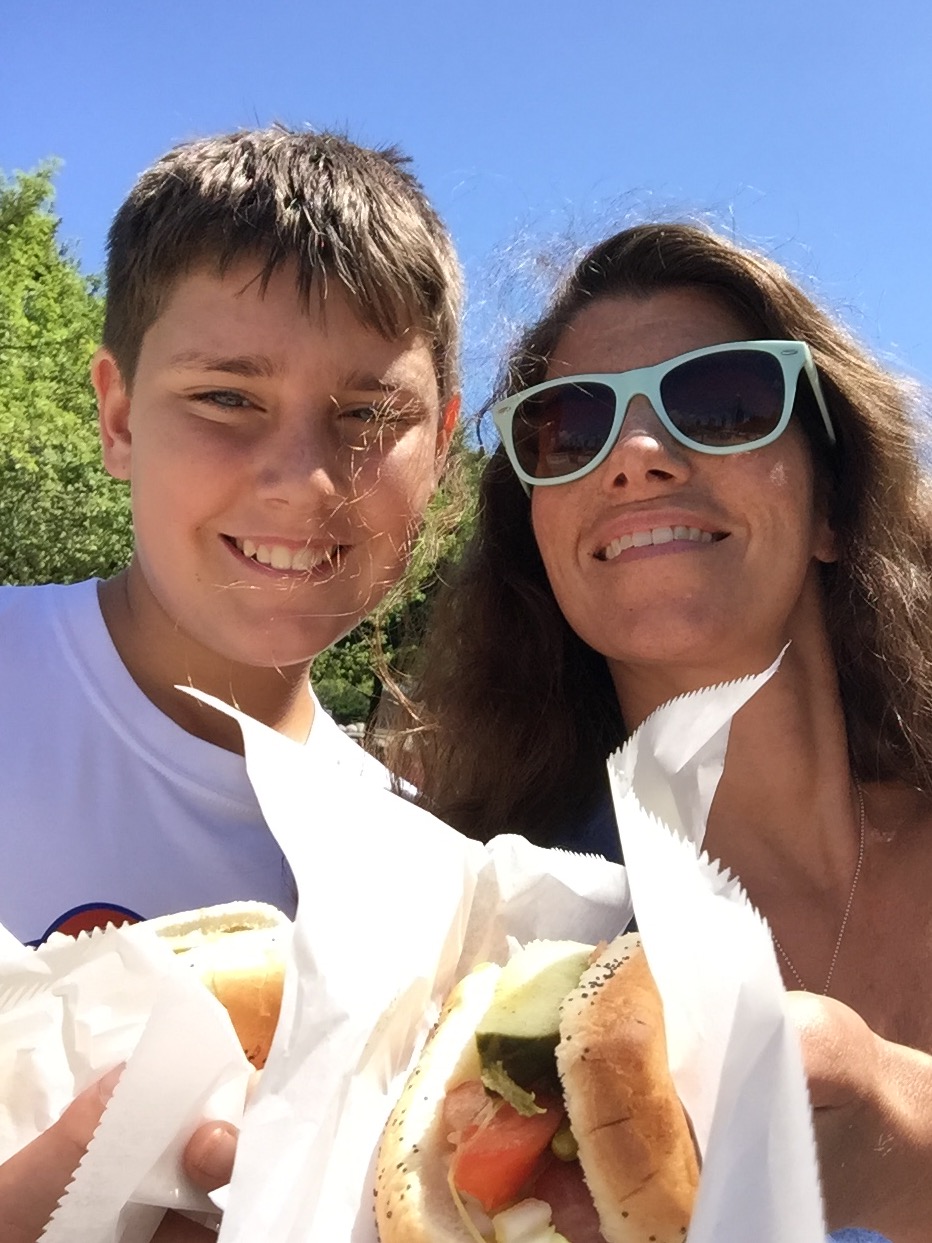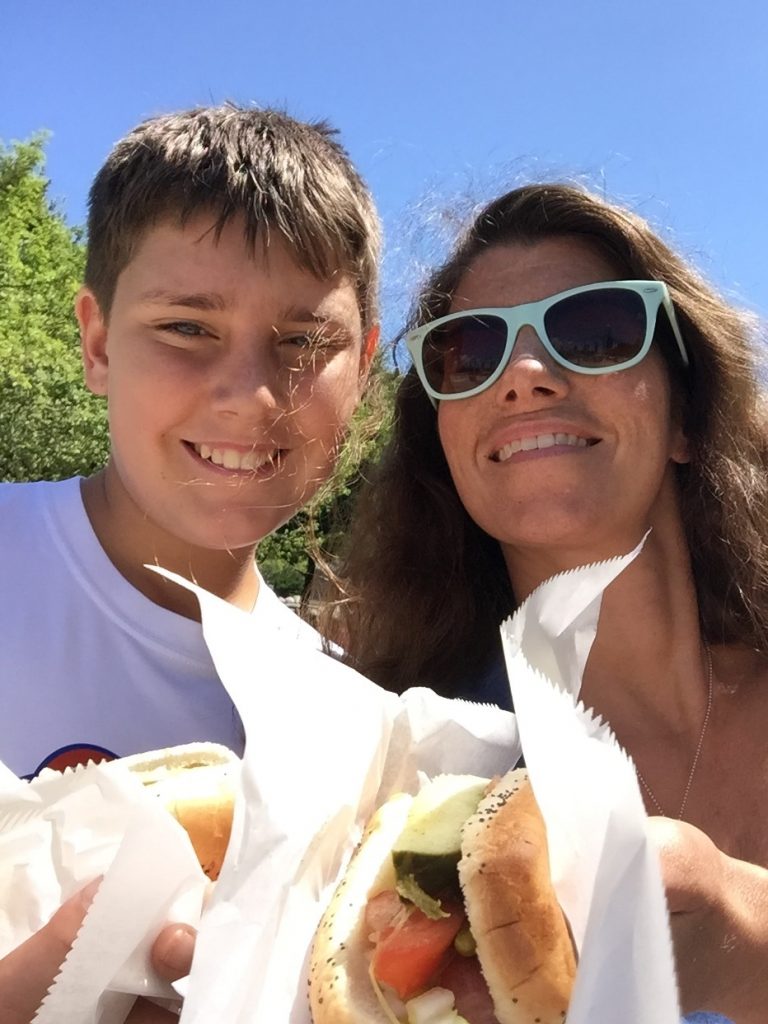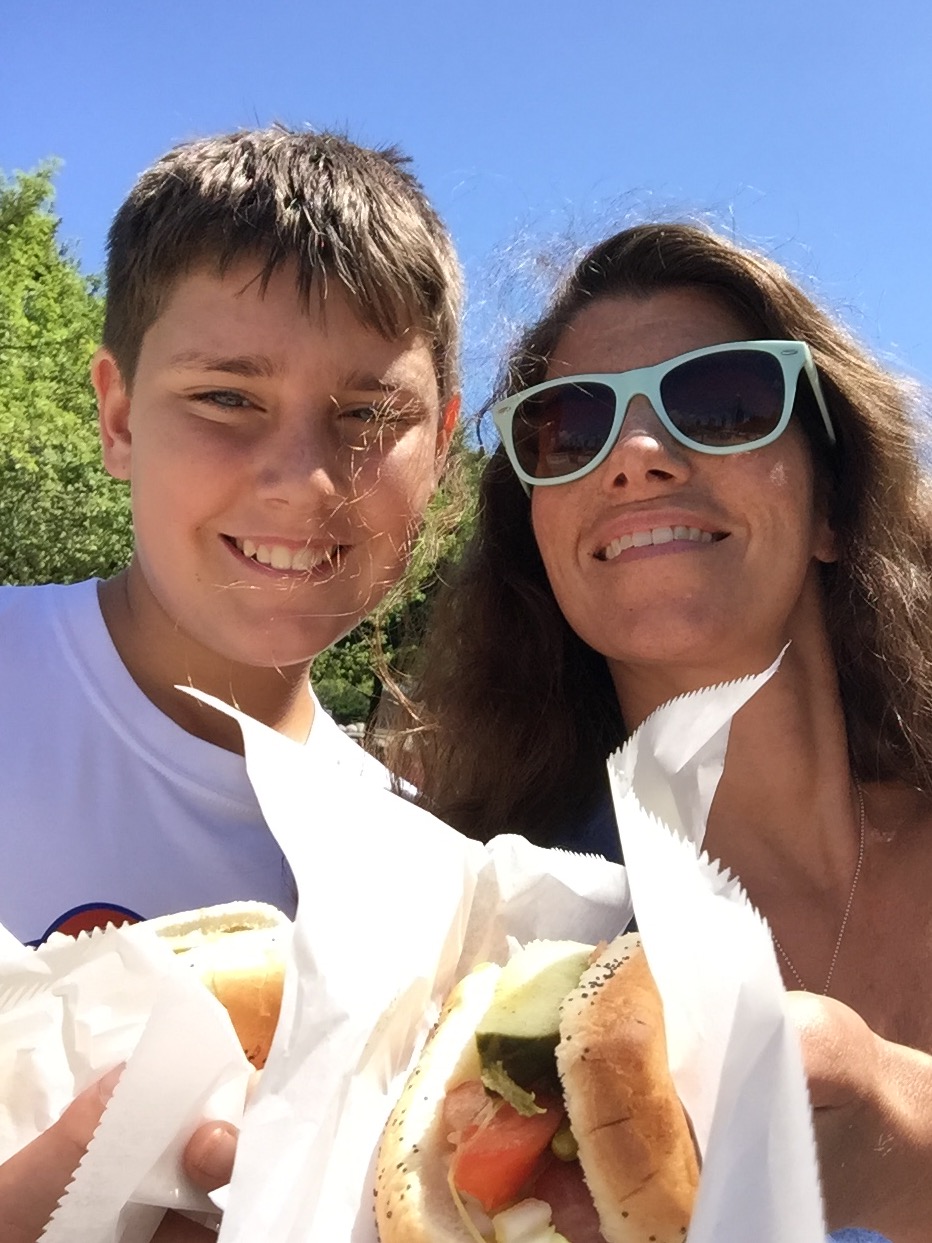 The alarm went off at 3:45 am. Banyan and I quickly showered, loaded the car, and woke Benji and Michael to say goodbye. My boys are going to miss each other. Their sleepy hug was the sweetest.
As we were parking in the airport garage, Banyan and I were talking abo
ut when Benji would get to spend his first summer at Highlands. The boys know I've considered letting Benji go next summer, and staying on property myself to give his medicines. But we're all a little intrinsically against that idea. The whole idea of camp, the essence of it, is that the boys can experience independence, and gain confidence in their own abilities to navigate new situations.
I told Banyan that we'd likely wait until Benji was off treatment in 2018, because if I weren't there, I couldn't trust anyone else with Benji's intense medication schedule. Without missing a beat, Banyan said, "I could give it to him!"
Banyan was so genuine and earnest. His excitement showed that he wanted to prove his responsibility, and that he truly wants his brother at camp with him someday. And, even though I wouldn't actually task Banyan with administering chemo for four weeks, I had a refreshing reaction to his idea. I trusted him. I had no doubt that he would work hard to take care of Benji. He would make it his job.
We had a wonderful day in Chicago. We rode the trains. We saw the gorgeous skyline against Lake Michigan. We shared Chicago style hot dogs. We went to Shedd Aquarium.  Banyan held my hand for much of the day, a luxury I won't be given for too many more years. And when our early wake up caught up with us, we came back to our hotel, ordered a Chicago deep dish, and FaceTimed with Michael and Benji, who had a great day of their own fishing in Sarasota.
Banyan slept a little on the train ride back to the hotel. I allowed myself a few tears then, when he couldn't see. I wish he knew how proud of him I really am. I wish he could feel the joy he infuses into my heart. Maybe he can. I like to think so.