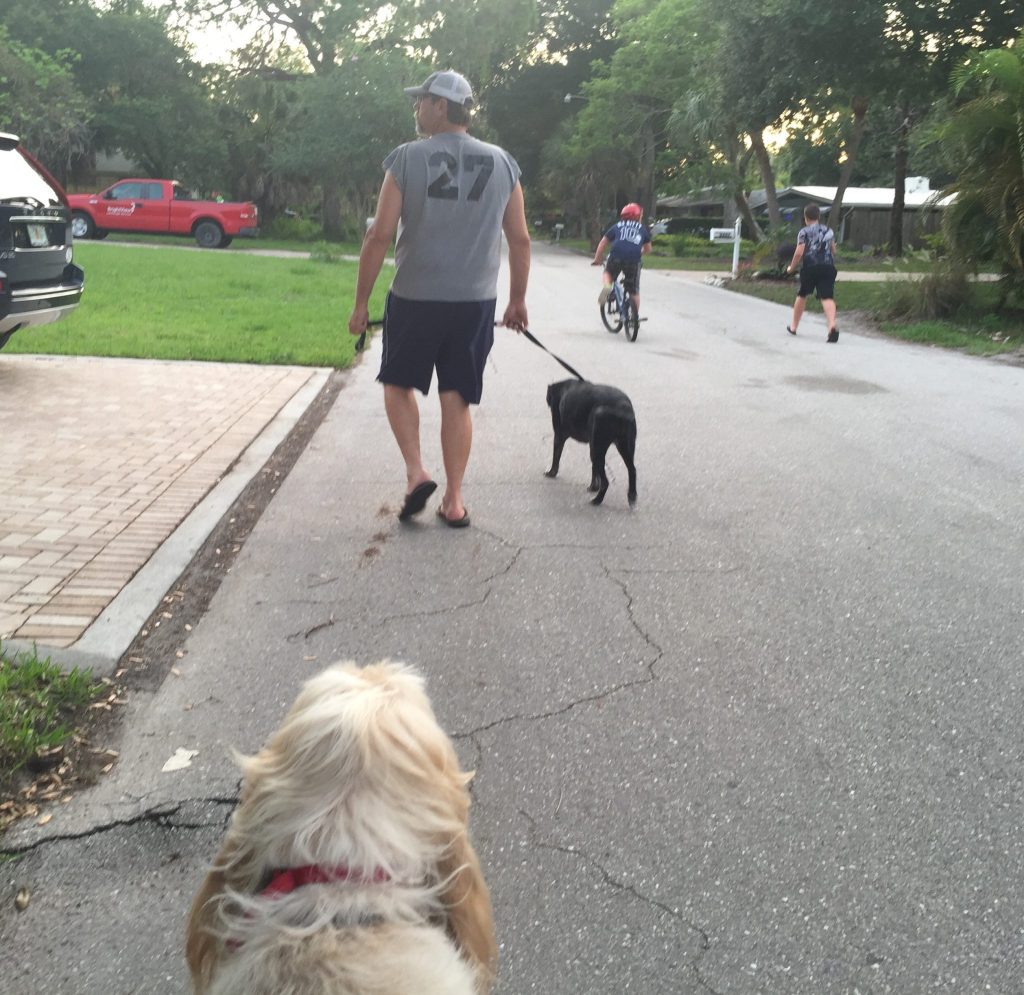 Ah, summer nights. Happy dogs. Happy boys.
We are really looking forward to getting away for a few days. Kathy's Christmas gift to the family was a long Disney weekend; something she tried to do for us in 2015, but we had to cancel due to Benji's diagnosis. So this little vacay is a long time coming. We'll be there tomorrow evening. Tonight, Benji said as he was falling asleep, "I'm going to dream about Disney."
Tuesdays are Methotrexate days. We staggered the Methotrexate and 6MP but not as much as I would have liked. Benjamin knew it, too. He was worried he'd be nauseous. I let the boys stay up to watch the Rays pull out a come from behind victory over the Mariners before giving him his final three and a half pills of the night. There was almost an hour between the medicines, which I hope is enough to work. I'll bring Kytril just in case.
Tomorrow I'll send the final checks to Alex's Lemonade Stand Foundation and to Miaya's family. It feels so good to have that wrapped up. I'll also be packing. Medications, contingencies, yes, but not fear. There is no reason for us to be concerned about this trip, from a leukemia perspective or otherwise.