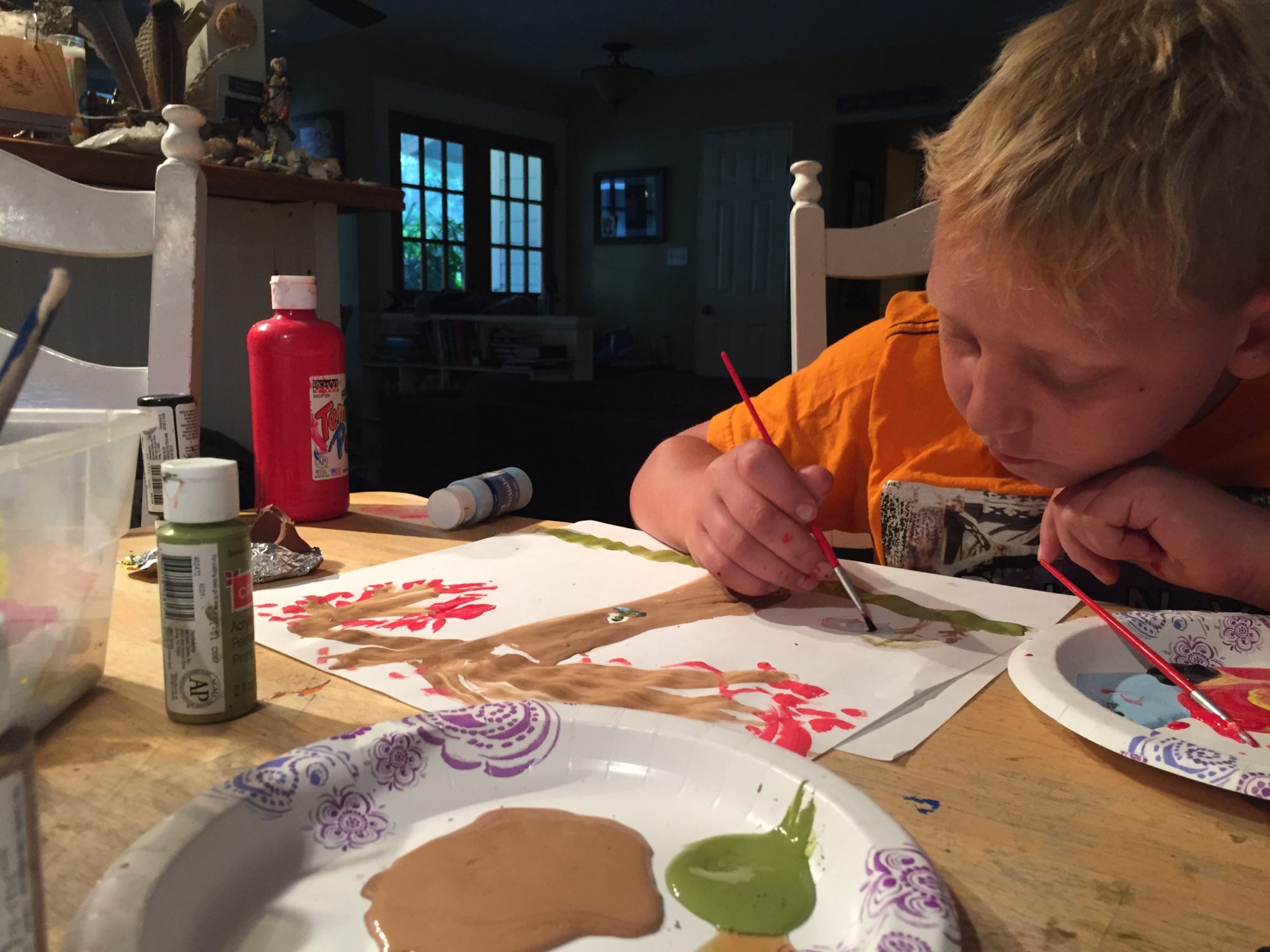 At breakfast this morning, I checked the status of Benjamin's scrapes and his port, and noticed that the right side of his dressing had come loose. It was certainly "non-occlusive," with a large opening exposing the point of entry to the elements. Michael had already left for work. I took photographs and sent them to him, then called him to consult. I also sent the photographs to Tracey in the Infusion Center and explained the situation. While I waited for her reply, Michael encouraged me to call the clinic for peace of mind. I placed a transparent dressing over the opening and prepared for a potential trip to the hospital.
One of our favorite nurses called me almost immediately back. She said we'd done everything right after Benjamin's fall last night. She said that because Benjamin's ANC was so high at last blood draw, and because we have an appointment tomorrow and he wasn't showing signs of infection, she advised us to stay home. He'll be de-accessed tomorrow. Tracey texted back very shortly afterward and gave the same recommendation. At that moment I felt so grateful for the partners we have in these nurses.
The effects of last week's Dexamethasone pulse are still being felt. Benjamin's hunger and his emotions go through extreme highs and lows. He loves cooking, and wants to do things in the kitchen himself, and sometimes that leads to inappropriate portion sizes that need curtailing. The emotions follow. But we managed quite well on this rainy day by staying busy. We did a ton of art and science projects. We checked things out under our microscope. And when our new silicone mold arrived (thanks, Amazon Prime), we took to the kitchen and whipped up a batch of KICKcanCER's Orange Gummies, with the grass-fed gelatin that was included in Benjamin's care package.
In the afternoon Benjamin wanted to play with a friend. We tried several. Finally we connected with one of his favorite classmates, and she was available. I hung up the phone with her mother, and gave Benji a hug–and my heart sank. He felt warm. I took his axillary temperature, and it was 99.1 without adding the degree. I called his friend's mom back in full disclosure. I told her I had no way of knowing whether the fever was caused by yesterday's chemo, or a virus he's fighting, or, God forbid, bacteria that has infiltrated our protections. She thanked me and kept her daughter home, not taking any chances. Benji was upset, but I told him I would have made the same decision. We'll play another time.
We filled the rest of the rainy day with more projects and a delicious dinner with roasted chicken. More broth is simmering on the stove now and my house smells warm and comfortable. Tomorrow Benjamin will have his fourth of six rounds of Erwinia shots during this first half of Delayed Intensification. There will be six more next month. He said today that he didn't want to bring any games with us tomorrow, because every time he plays with them at home they remind him of the hospital. I told him I understood, but that he could look at it another way–he could bring the games, and if they remind him of the hospital later, he could feel proud all over again at how strong he is. He nodded. "I guess I could try that."