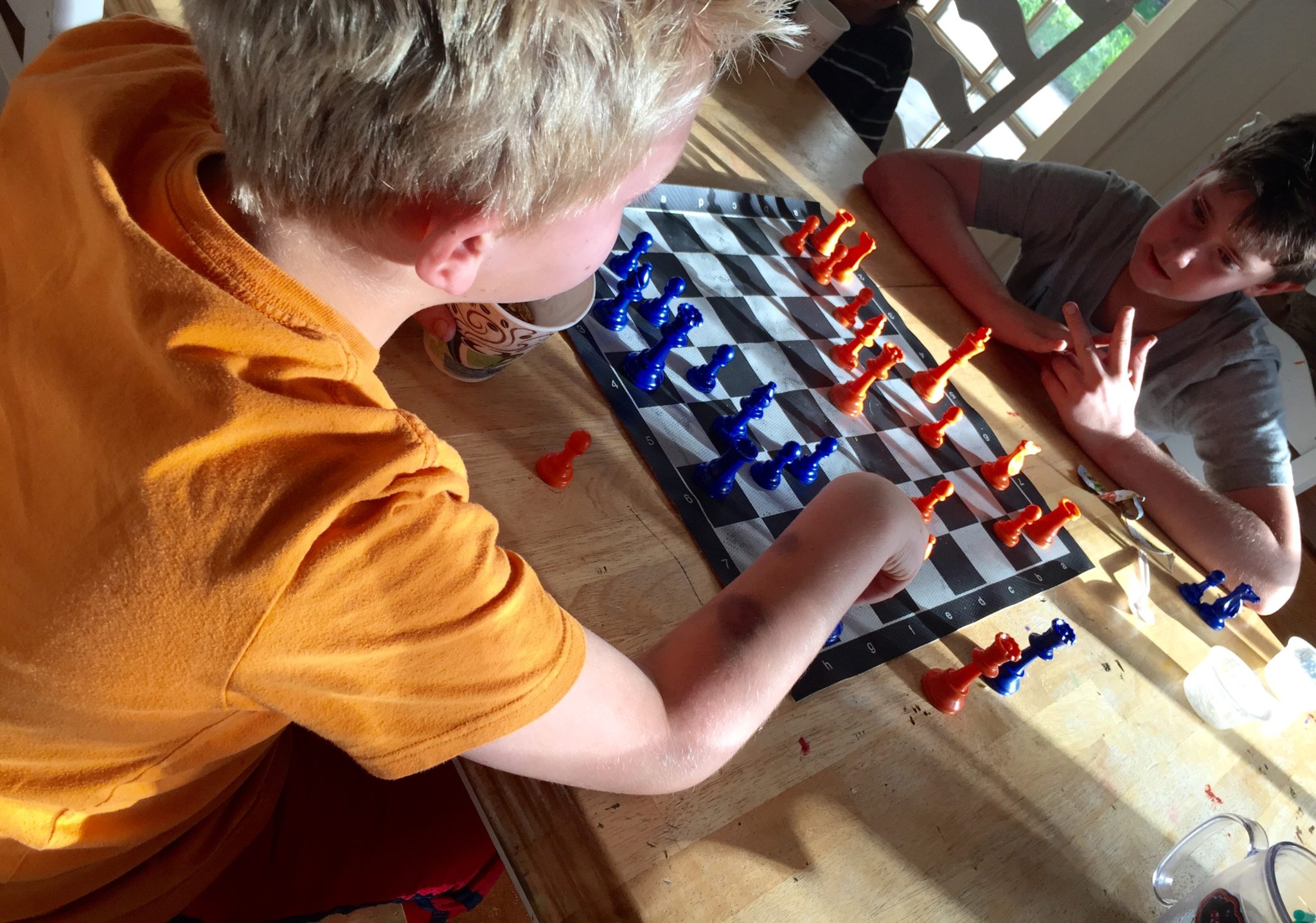 Today was a lot easier than yesterday.
Benjamin was still quite hungry; he woke up at 7, and by 8, he'd eaten a sushi roll, an English muffin pizza, two sausage links, a bowl of fresh berries and a plate of noodles and pesto. But the urgency and irritability that accompanied yesterday's hunger was gone. Or my attitude about it was. Probably both.
Banyan was out of school today for a teacher workday. What a sweet day those two had together. We did lots of chores but took plenty of breaks for outside play and inside games. I finally got to play a couple of chess matches with my eldest; he paid it forward with some lessons for Benjamin. We also got caught up on schoolwork. When Benji was tired, he rested. Banyan was understanding and compassionate. I complimented Benjamin yet again on listening to his body and taking care of himself. I'm learning so much from him.
There were many unexpected gifts today. Three envelopes containing handmade well wishes from some very sweet children. A cup of tea handed to me at just the right time. An offer from a local cancer center offering fresh weekly produce, therapy, and other services, free of charge. A phone call from the boys' school making it as easy as possible for me to homeschool Benjamin (for now) and supplement with visits from his teacher. Another gorgeous meal and a sparkling clean kitchen afterward, courtesy of Michael's mother and sister.
The sweet lady from the cancer center talked to me for half an hour. She listened and she reassured. She said that life would never be the same again, but there will be life after it's behind us. She knows; her daughter was diagnosed with Acute Myeloid Leukemia at just 23 months of age. The pride in her voice brought tears to my eyes when she told me that was twenty years ago. Her daughter is about to graduate from college.