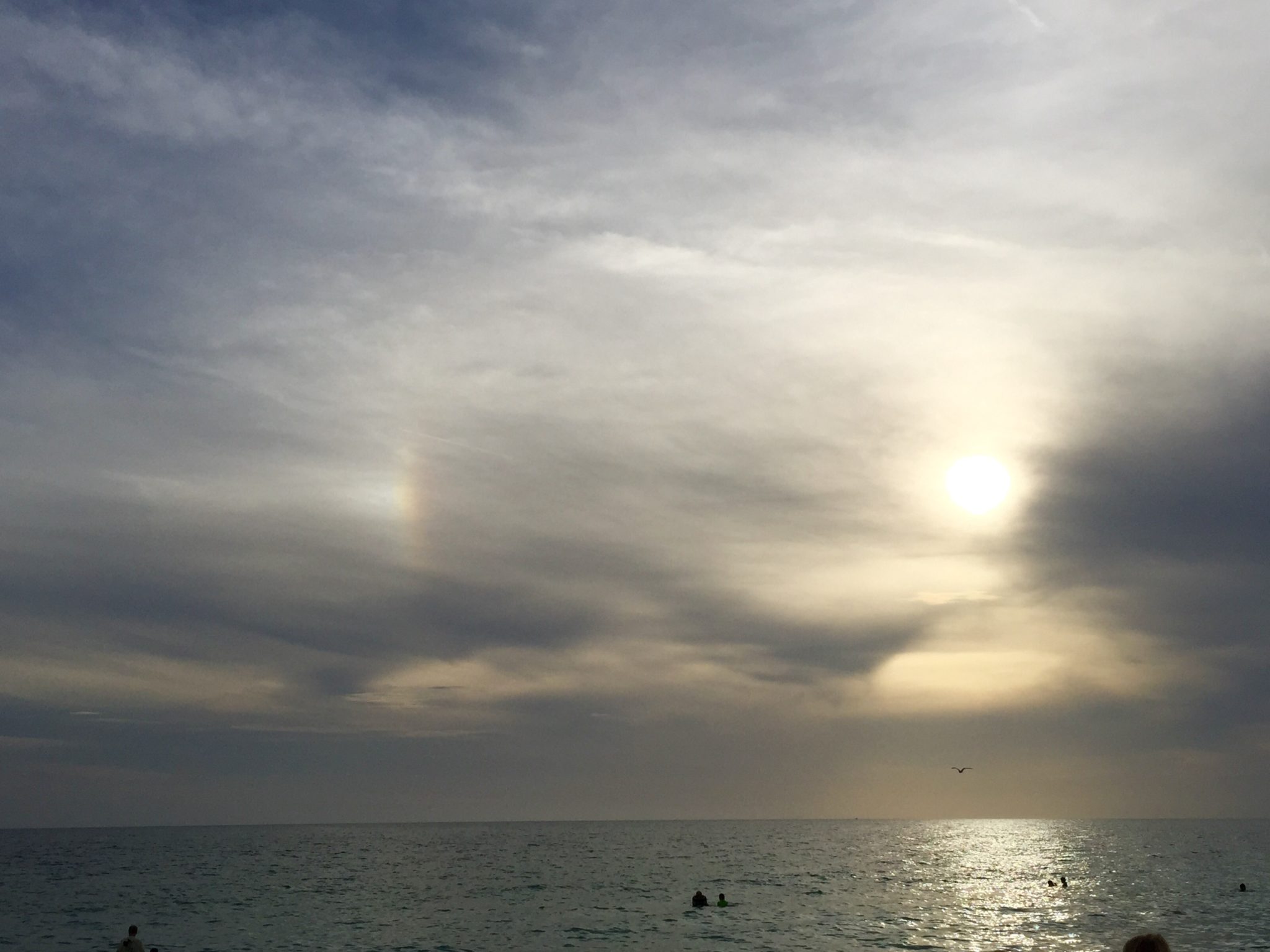 This picture doesn't do it justice, but there was a tiny rainbow in the clouds over Lido Beach this afternoon as we picnicked there with our family. I was so thankful that Benjamin could dunk his body into the saltwater, which was the exact perfect temperature today, and so clear.
Tomorrow begins the last week of the Consolidation Phase. I realized tonight that I'm a little more uneasy than usual. Benjamin felt kind of low this evening, a pattern that has been true all week; but I know the real reason for my discomfort. We're leaving a Phase we know, and entering one we don't. I had several conversations with people today that revolved around events in the future, and it's impossible to make plans. I don't know where we will be. We will know a lot more after the bone marrow aspirate waiting for Benjamin once this week is behind him. I know it's time for me to pull my head out of the sand and start to think about what's next.
Michael will join us in the morning as we cross the Skyway. His presence makes Benjamin feel stronger, to be sure. Benji will have his blood drawn, a dose of intravenous Vincristine, and his fourth round of Erwinia shots for this cycle. He'll stay accessed all week. We'll make sure that bandage is on super tightly.
On the way back to our car from the beach tonight, Benjamin insisted on pulling the cooler, the single heaviest thing. He was so proud.